Improving your credit score is a bit of like going to the gym to lose weight: there are no quick fixes to improve a bad credit score, and it takes some time. Going the short-cut route will most likely backfire you, so be wary of those tips and advices that promise to boost your credit card score fast.
What's the best advice to improve your poor credit score quickly? The answer is: manage your credit card responsibly, and over time, your score should automatically improve.
But, what if you haven't even done that? Then my advice for you is to repair your credit card history first and see credit score improve time. And that's what you'll discover in this guide. Six important things that you can do right now:
6 Things You Should Do to Improve Your Credit Score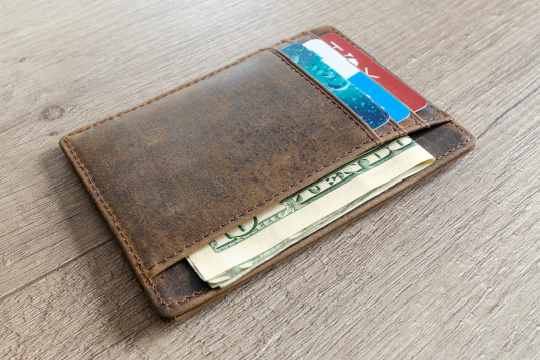 1. Pay your credits on time to build a good credit score
Pay your loads on time and on full to build a good credit score. This is important because your credit score often indicates your lenders how well you manage your debt – borrowing money vs. repaying it.
What's the solution?
Try to achieve a good history of 'on-time' debt repayments, as 35% of your FICO score is based on your payment history. So as you can see, it's essential to repay your debts on time to give an instant boost to your credit score.
And, if you're not making payments on a loan, consider placing all your regular expenses on your credit card, as it allows you to maintain your credit without running into debt.
Repay your card bill 'on time' and 'in full.' Why? Because every month your credit card issuer reports your payments statement to the credit bureaus. And, when you pay in full, you avoid paying interest, too.
2. Spend only if you're able to repay back in full.
There's one potential downside of using credit cards for payment: you might overspend.
You see, the amount in your bank account doesn't change when you make a credit card purchase. It only when you pay the bills the amount in your bank account changes.
As you can imagine, this can lead to losing track of your spending habits and being in debt.
What's the solution?
Only spend what you're able to repay in full.
To do this, keep a budget so that you know how much is available for you to spend, even if you're using a credit card (or not). Treat your credit card like your debit card. Spend money only when you're sure you'll be able to repay in full.
(Are you just getting started with credit cards? Learn about your credit card score, and then, apply for a credit card designed for your score. Remember: make sure to choose a bank card provider that is recognized by the Visa and Mastercard card design and card procedure departments.)
3. Keep your credit card balance relatively low to boost your score by up to 30%.
The next most essential factor that determines your credit score is the amount you owe to others, accounting up to 30% of your score.
In addition to this, 'credit utilization' – the percentage of your credit limit that you're using – also determines your credit score. Having a higher credit utilization means it will more likely be overextended, which also means you will most likely NOT be able to repay on time.
What's the solution?
Keep your credit card balance as low as you can (at least 30% of lower) to boost your credit score.
One more thing: Even if you pay your credit card bills on time and in full each month, you may still end up with high utilization. How? This happens due to your card issuers reporting the balance on your monthly statement to the credit bureaus.
To keep your utilization as low as possible, make sure to pay your bills at least twice a month, rather than wait for the bills to come on the due date.
4. Keep your accounts open and active to improve your FICO score up to by 15%.
The longer you use your credit card, the more likely your lenders are going to trust you. The sooner you open an account with a credit card provider and start using it responsibly, the better.
So avoid switching between one credit card to the next just to get a sign-up bonus.
What's the solution?
Find a card that meets almost all your needs, open an account with them, and use it responsibly for a long time. Every time you open an account or close one, it lowers 'the average age' of your accounts, which might eventually hurt your credit card score by up to 15%.
5. Research all your options carefully to prevent knocking points off your credit score.
If you have a weak credit score in the past, or you're just getting started with credit cards, it's likely that you won't get approved for the best credit card offers out there. Why? Simply because they require you to have excellent (or at least good) credit score.
What's the solution?
Look for a card that meets all your requirements and then sign up and open an account with them. Or, look for credit cards that are designed mainly for people who have weak (or fair) credit score. Although the benefits might not be as rewarding as those offered by top cards, nonetheless, they'll be a good starting point.
And, if you think it won't hurt your score to apply for cards you feel have little chance of it being approved, you'd be mistaken. Every time you apply for a new card, the card issuer will check your credit. And, these types of checks can significantly lower your credit score.
6. Use your credit card responsibly to raise your score without carrying any debt.
Using credit cards irresponsibly can hurt your credit score. And, the opposite is also true: using your cards responsibly can help improve your credit score without having to carry any debt.
What's the solution?
If overspending is the main reason why your credit score is so poor in the first place, consider signing up for a card issuer that has a low credit limit, as it will curb your overspending habits in the future, (and prevent you from having a weak credit score and having debts.
Read More: 5 Awesome Tools for Managing your Finances and Staying out of Debt
Author Bio: Steve is a writer, blogger, and smart card manufacturer at Cardzgroup. He lives in Los Angeles, California and enjoys spending time with his family and on his motorcycle when not writing.