Company's business success closely depends on employees' competence and motivation. Entrepreneurs often like to point out that employees are company's most valuable asset, but not a lot of them are ready to devote their time and funds to create adequate reward and recognition programs that will increase employees' motivation and make them more productive.
In this article, we will discuss about the motivated employees and the ways employees' motivation affects company's business and suggest several programs that will help entrepreneurs to make their employees more productive at minimal cost.
Benefits of Motivated Employees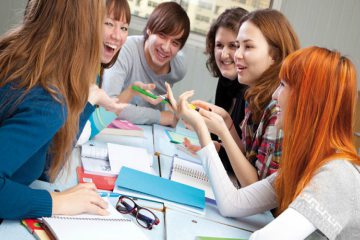 Motivated employees use 100% of their potential to fulfill company's and their own professional and personal goals. This means that motivated employee is more creative and productive, both on and off work. High motivation among employees introduces positive changes to the whole collective. It improves working environment and drastically reduces work-related stress for both employees and management team. These are some of the most important benefits motivated employees bring to their team:
Lowering production costs– Since productivity increase leads to lower production cost, investing money in motivating employees reduces overall price of the product and therefore makes company more competitive.
Lower absenteeism levels– motivated employees don't skip work.
Reduce employee turnover– turnover represents the number of employees who are quitting. Lower turnover levels save company's money, especially funds that companies use for recruitment and training.
Improved customer service– motivated employees are usually more caring, attentive and obliging towards customers.
Increase relations with labor unions – high employee motivation protects companies from strikes and labor unions' lawsuits.
Improved business reputation– satisfied and motivated employees improve company's reputation among top talents and make future recruitment processes easier, more fruitful and less expensive.
Related: 4 Types of Employees You Should Know At Workplace
Positive employee recognition
Most companies combine reward and recognition approach when they want to increase employees' motivation. Positive recognition is one of the most important steps for boosting motivation and creating positive business environment. It basically represents an acknowledgment of employees' and teams' efforts and accomplishments. Positive employee recognition:
Gives employees a sense of belonging;
Improves their morale;
Increases employees' loyalty;
And of course boosts their motivation.
Companies and their management teams use various creative ways for giving positive recognition to their employees, including:
Introducing 'worker of the month' program;
Congratulating employees in front of their colleagues;
Handing them special plaques, brass plates etc.;
Reward programs
There are several types of reward programs companies can use to increase employees' motivation. Most of incentives employers use for this purpose can be classified in several different groups:
Bonuses– bonuses are awarded to teams or individuals who achieved outstanding work results and boosted company's profits during one fiscal period.
Raises– difference between bonuses and raises is that raises are viewed as permanent incentives. That's why raises should only be issued to employees with outstanding record in previous fiscal period who also increased company's profits.
Employee ownership programs– these programs give out or sell company's shares to key employees. Giving out company's ownership is an ultimate reward, and should only be granted to employees whose work is crucial for company's well-being.
Presents- companies often give out presents to their employees. They do this to celebrate some special day or successful business deal, or simply to enhance employees' motivation and productivity.
Some of the most common and effective gifts employee receive from their companies are: reloadable universal gift cards, flowers, gym membership, spa and wellness vouchers, ties, cups, promotional material, mobile phones, USB sticks etc.
Other ways to improve employees' motivation
Many employers tend to increase employees motivation by introducing different kinds of benefits and amenities. Some of these are:
Giving them a day off– rewarding agile employees with day or half a day off motivates them without extensive spending.
Allowing them to dress casual– companies often introduce 'Casual Fridays' or some other programs that relieve employees from work-related stress and make them relax.
Team building– there are different types of team building activities, most of them are organized in order to boost employees' motivation and make them bond with each other.
Organizing parties– good DJ and free drinks can do wonders with employees' motivation.
Office amenities– companies often install gyms, meditation rooms, table tennis, Foosball tables, video game consoles, etc. in office environment.
Discounted vacation– employers can provide their employees with discounted vacation packages.
Travel time– Many employers tend to grant longer unpaid leaves to their employees so they can travel overseas.
Read Also: How to Manage a Small Business Successfully
Since increasing employees' motivation brings so many benefits to companies, it is difficult to say why such a low number of entrepreneurs are using some of the non-material incentives we listed above. At the moment gyms and meditation rooms and other office amenities can only be found in successful tech startups, which tell us a lot about how effective increasing employees' motivation can be and how it affects company's business.