If you are an Australian resident or planning to move to Australia for study / job purpose, you will need to open a bank account in Australia for financial transactions such as money transfers, cash withdrawals, mobile top ups, paying bills, rents and university fees.
In Australia, opening a bank account is relatively easy as compare to other countries as Australian Banks use points system while opening a bank account. For instance, when you apply and submit your personal documents for account opening, than each document will carry some points. Bank will increase your points (up to 100 points), if you provide up-to-date and accurate documents.
Usually, banks require some basic documents such as personal identification documents and source of income. They also require other documents depending upon the type of bank account.
Here are some steps you need to follow for opening a bank account in Australia.
How to Open a Bank Account in Australia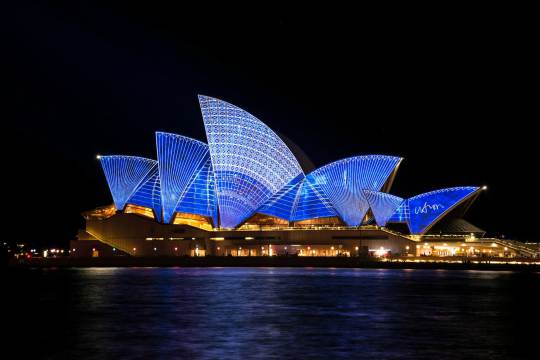 1. Select Your Bank
First of all, you need to explore different banks in Australia and see what type of accounts along with banking products and services they are offering to customers.
After this compare banks and choose the best one according to your needs. Some of the best Australian banks are
NAB (National Australian Bank)
Common Wealth Bank
ANZ
Westpac
2. Choose your Bank Account
Banks usually offer some basic bank accounts such as current /checking account, saving account, student account and business account.
Each type of account involves different type of documentation requirement. Let's see what type of documents you need to open a bank account in Australia?
As mentioned earlier, Australian banks use points system to open a bank account. You will need to get 100 points at least to setting up an Australian bank account. In order to assist you, we have compiled a list of primary and secondary which you will need to open an account.
Primary Documents (70 Points)
Personal Identification documents include your name and legal status in the country.
Birth Card / Birth Certificate issued by NSW Registry of Births
Citizen Certificate (for customer older than 18 years)
Current Passport / Diplomatic Passport (For non-residents)
Secondary Documents: Name and Photograph (40 Points)
Public Employee identification card
Commonwealth Identification card
Student ID card issued by educational institute
Driving License by Australian State or local government
Road and Maritime Services Photo Card
Secondary Documents: Name and Address (35 Points)
Land Titles Office record
Cash dealer receipt/document giving security over your personal property
Mortgage document or security document by a financial body
Employment Letter (not older than two years)
Secondary Documents: Name, D.O.B and Signature (25 Points)
Credit Card
EFTPOS Card
Foreign Driver License
Medicare Card
Marriage Certificate (for maiden name only)
Educational Documents
Certificate issued from trade or any professional institution in which you are a member
Documents Requirement for Business Account
Australian small businesses are the backbone of the economy. That's why Australian government often supports startups in order to more strengthen the economy.
Curious about, how to open a business bank account in Australia, then here are the documents you will need to have an account.
If you want to open a business bank account, then there are four types of businesses currently Australian authorities recognize such as
Sole Proprietorship
Partnership
Company
Trust
If you are running your sole trading business, then it is not mandatory for you to open a separate business bank account. However, in other cases, it is mandatory to open a business account.
Just like personal bank account, you will also have to provide basic identification documents for KYC (Know Your Customer) purpose. After that, following are more documents which you will to handover to bank while opening a business bank account.
Identification documents of all directors (Also mention who has shareholding power more than 25%)
Deed (If you are running a partnership)
ABN/ ACN registration number (for Company)
License (If you are running a Financial/ Investment business)
Certificate of Incorporation
Documentary Evidence for Trust
Tax Identification Number (If you are a USA citizen)
Business Visiting Card
Letter Head authorizing any person(s) to operate a bank account
3. Visit Your Nearest Branch
Visit your nearest bank branch in working hours and talk to them. They will ask you to submit account opening application along with required documents and then they will open your bank account according to your needs.
If you are non-resident, then some banks also offer a service of Opening an Online Bank Account. For this purpose, you will need to submit your documents online for verification. Remember, if you are already a bank's customer then they may not strictly follow documentation process. But if you are going to establish a new relationship bank, they will check and scrutinize your each document before opening a bank account.
4. Banking Products and Services
After opening a bank account, you will get number of banking products and services. Some of the common services which every bank offers are as follow:
Free ATM, Cheque Book and Internet Banking
OD Facility (optional)
Credit Card
Hope, this guide will help you to open a bank account in Australia.
Read Also:
10 Highest Paying Jobs in Australia