Australia is an advanced country with a high GDP per capita and a prosperous economy hence it comes as no surprise that most professional jobs pay well there and allow people to enjoy an attractive lifestyle.
However, there are indeed some professions that are paid more as compared to others. Generally, doctors, finance managers, and engineers are considered to be the Highest Paying Jobs in Australia. Management and Executive positions are also up there on the list.
You might think that most of the highest paying jobs in Australia are those that require advanced education and extensive experience. This might be true for some professions i.e. medical etc. but there are certainly good paying jobs in Australia that do not require formal education but still, you'll be required to take training courses or internships to get started.
As you work hard and continue to work you'll for sure get a promotion and a better salary. So if you are willing to learn and grow you can certainly find your ideal profession and start earning your dream salary.
All you have to do is search smartly on Google and find a career that suits you. Believe me, everything is one search away. However, if you don't want to waste your time on research or if you are not good at researching then you are in the right place because I will be discussing the 21 Highest Paying Jobs in Australia.
It does not matter if right now you are choosing your career after graduation or thinking of changing your career; I have got you covered. You'll definitely find your dream job with an attractive salary today. So without further ado let's get into this.
Top 21 Highest Paying Jobs in Australia 2021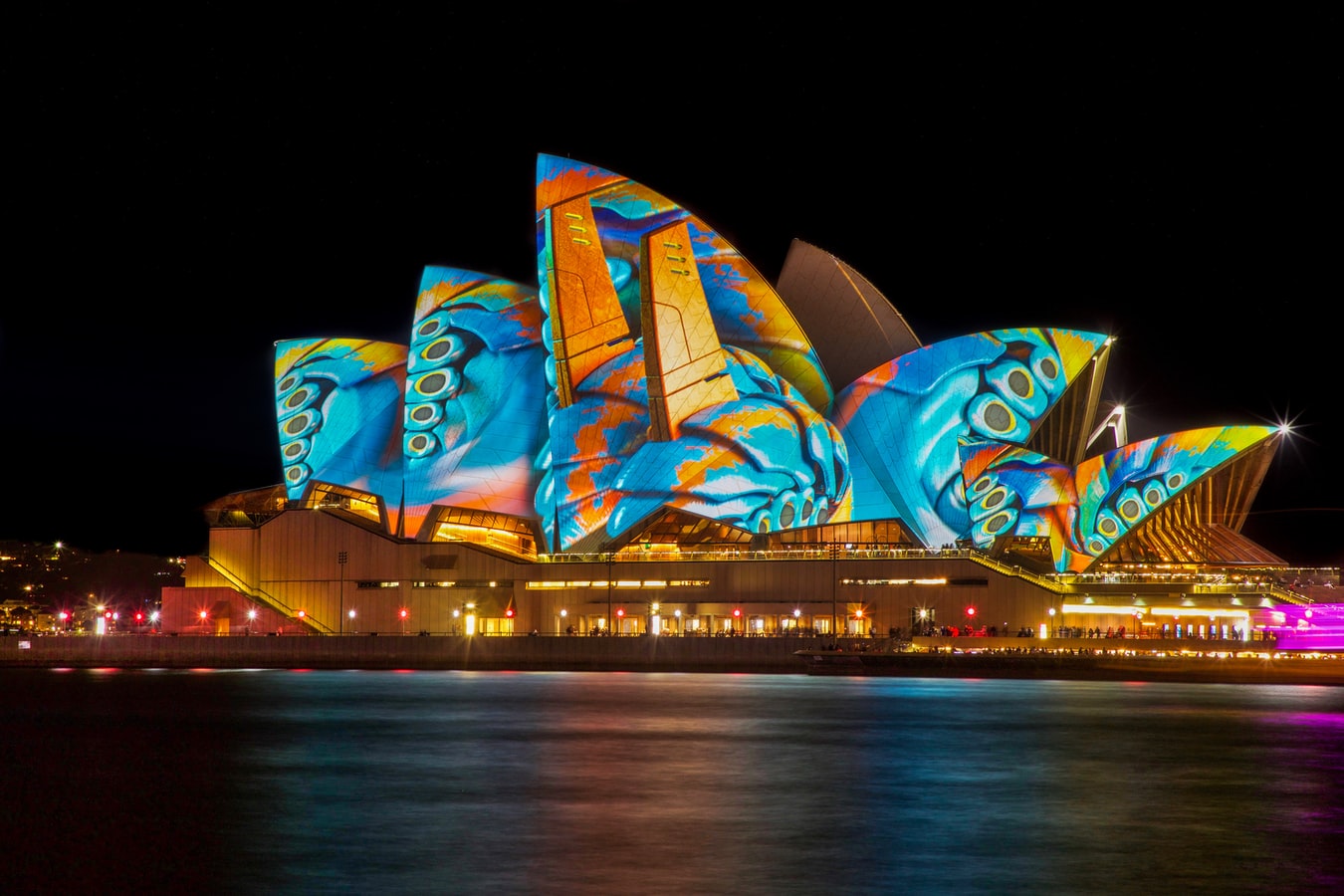 1. Building and Engineering Technicians
Building technicians earn a very good amount per hour. Occupations in this field include materials technicians, building and engineering technicians and maintenance technicians.
Building technicians normally provide technical assistance to architects, engineers and surveyors.
2. Construction managers
Construction managers are the most important person at a site. They have to know everything and everyone on the place.
From reviewing the blueprints with building architects to make sure that building codes are met and project is running fine, they have a challenging but one of the top 10 best jobs in Australia.
Read Also: 30+ Excellent Passive Income Ideas for Employees
3. Anesthetists
This is another highest paying job that pays a very handsome salary per hour. Yet experience mainly influences on this job.
It is proven that within the medical profession itself, anesthetics and surgeons earn two times higher salary than general physicians.
4. Dentists
Dental practitioners play a very important role to implant teeth. They also do partial implants and offer substantial support to their patients.
A lot of people go for scaling and teethe whitening also. In this process of serving people with adequate treatment, dental physicians get one of the highest paying jobs in Australia.
5. Mining Technicians
Despite Australia's mining industry coming to a sudden halt, the mining and resource sector is still one of the highest paying jobs in Australia without a degree.
Working in the mining industry needs you to be physically strong, capable to bear extreme environments and have a skill for mechanical equipment operation.
6. Banking and Financial Services
Banking and financial services job is also rank one of the highest paying jobs in Australia. The positions in this field range from customer care, sales and banking positions to financial consultants and advisers.
7. Surgeons
Surgeons perform one of the life healing jobs in medical field. The major role of a surgeon is to redefine your body through operations.
They cure and provide sufficient protection against illnesses so that a person can live longer. In this process of making people live healthy, they get one of the highest paying jobs.
8. Managers
Obviously, management is where the big money is. The higher up you go, the better your company gets, the more tasks you do, and the higher you get paid.
While it may take a long time to take you to these senior positions, the good news is that wonderful management skills are not taught at institute. So, if you have a good experience in this industry, you will surely get a handsome income every month.
Related: 25 Top Freelancing Sites to Find Online Jobs
9. Legal professionals
In this profession, magistrates and judges get reputable place in the list of best Paying Jobs in Australia. Judges offer statements related to hearing of criminal charges against crimes. Magistrates work to protect innocent people in the way of life.
10. Psychiatrists
Psychiatrist treats patients to cure from mental illness and disorders. These are the professionals who make people come back to normal and healthy life.
11. Dermatologist
Sure you already know Surgeons and Anesthetists make tons of money but various other medical professionals earn about as much and a dermatologist is one of them. It is one of the best paying jobs in Australia. In recent years, people are becoming more and more conscious of their looks and that is why the demand for dermatologists is also increasing.
The Median annual income of a Dermatologist is 350k-380k Australian dollars. But again you still need to pass the medical exam and study for a few years to be able to become a dermatologist.
12. Internal Medicine Specialists
Internal Medicine Specialists earn about 250-300k Australian dollars per annum. They help people with the chronic disorder in maintaining their health.
They basically provide complete care to people with chronic diseases. But again years of medical story and practice are required to become a legally practicing Internal Medicine Specialist.
13. Financial Dealer/ Advisors
Every business firm and organization invests in financial advisors and consultants. Their demand has been steadily increasing in recent years because legal financial matters are becoming complex and only a professional can set them straight.
This is what financial consultants and advisors do. They take care of the financial matters of the firm and provide legal guidance on the sensitive financial issue.
You'll need a degree in finance and management to get this job and a few years of experience too. Financial consultants make 230-250k every year.
14. Pilots
Pilots have to go through rigorous training and internship programs since they are responsible for lives of hundreds of people.
However the median salary of a pilot in Australia is 150k-200k dollars. So if you can handle heights and love to fly in the air then this might be your dream job.
15. College Professor
Becoming a college professor is not easy; it is not the same as becoming a school principal or teacher.
College Professors are required to have a Master's or Ph.D. in their subject along with some experience. They should have complete command of their subjects and they should be able to teach Master or Bachelor level students in College.
The professors are paid generously because education is taken seriously in Australia. The Median Salary of a College Professor can be 150-200k Australian dollars or more depending upon the experience and some other factors.
16. Marketing Director
Business is all about marketing; bad marketing means less exposure to the public and that directly means less revenue.
Marketing Director leads the marketing department of businesses and comes up with new and innovative ways to promote the business. They earn somewhere between 150-180k Australian Dollars.
17. IT Systems Architect
When it comes to high Salary Jobs IT cannot be ignored. IT is the future and in the coming years, the demand for IT professionals is expected to increase by double. IT system architect construct, design, and maintain the IT networks of big enterprises and organizations.
You'll need a Bachelors' or Master's degree in IT to get this job and relevant experience will obviously be a major plus. This job is very technical and requires formal education hence it comes as no surprise that IT system Architects are paid well. On average they earn about 139,690 Australian dollars per year.
18. Engineering Managers
Sure Engineers are paid well but Engineering Manager is one of the Best Paying Jobs in Australia. Engineer managers earn around 132k Australian dollars every year.
They supervise and monitor the work of the engineers and that is why only the most capable and experienced people are hired for this post. You'll need a relevant engineering degree and years of experience to land this job.
19. Analytic Manager
To become an analyst manager you'll need a Bachelor's degree in computer science or data management or business administration. A Master's Degree better though. Analytic Manager earns 110-120k Australian dollars per annum.
It is a good paying Job because analytic managers deal with extremely technical issues all the time at work. They co-ordinate analytics tasks between different departments of an organization.
Plus they create strategies to collect, arrange data and analyze data collected from analytic research. They even help in implementing the result of research to improve the performance of their company.
20. School Principals
School Principals take home between 100k-125k Australian dollars per year. You might think that is a lot of money for a job that does not involve manual labor or skill but that is not true.
Most principals have years of teaching experience and either a degree in management or a knack for it. They have to monitor, supervise, and make sure the school is running as it is supposed to.
They surely earn well so if you are a teacher; start aiming for that principal seat. Prepare yourself and start cultivating the skill required to become the principal of a school.
21. Drivers
You can make a decent wage by just driving too in Australia. Yes, if you are capable of driving trains and trams you can easily make about 80-90k Australian dollars a year.
However, the wages vary depending upon what vehicle the driver is handling. Usually, train and tram drivers earn most along with truck drivers in some cases.
You just need a high school diploma and driving license to become a driver however they'll surely train you before handing you over control of a train. You can earn an attractive salary just by driving; all that you need is commitment and hard work.
Wrapping Up
Now you are familiar with the 21 Highest Paying Jobs in Australia. I hope now you'll be able to choose a career with a decent salary for yourself.
Think about your options and see if you can change your career. You can start studying today or enroll in training programs to learn. Believe in yourself and start working to land your dream job. Good luck.
Read Also: