Digital marketing these days already involve a variety of techniques that marketers can try out for themselves. But perhaps the most commonly used strategy is that of inbound marketing, which is generally a method of generating and nurturing leads through content marketing, social media, and search engine optimization (SEO).
While these specific practices work for most inbound marketing campaigns, the main challenge really lies in converting the traffic gains into leads. Simply put, more traffic should translate to higher lead conversion rates.
One way of achieving this is through the creation of landing pages – but it shouldn't be just another landing page – it should be an effective landing page. Here are a few steps you can take to optimize your landing page, which could result to the generation of more leads.
5 Ways to Optimize Your Landing Page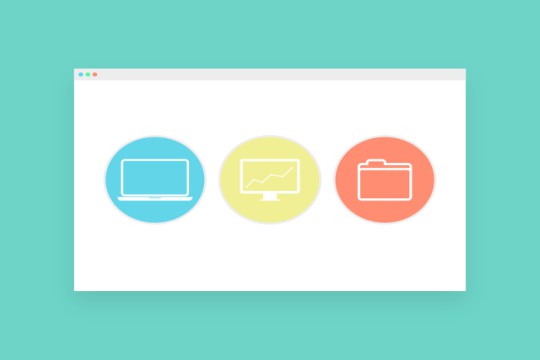 1. Form fields should be kept to a minimum.
People don't like filling up long online forms in general especially when they feel like not everything you're asking for is relevant. This is why you should try to limit the number of fields on your lead form to the lowest number you can. Fields like name and email address are important, but you might want to reconsider whether or not to ask for their company name or company size when creating your online form.
Additionally, you can do your homework and do further research with just the name and email on your database in case you'd need additional information about them. Or, why not just make that phone call or craft that email and reach out to them directly to know these details? Do some additional legwork; your prospects will reward you for it.
2. Keep it navigation menu-free.
A lot of companies often make the mistake of including navigation bars or navigation links on their landing pages. Problem is, these links take your visitors to different pages across your website, which defeats the purpose of having people to sign up for your product or service.
By doing this, you're giving your viewers the change to proceed to another page – and you definitely do not want this. Don't distract your visitors and don't make them leave. Go back to the essentials of a landing page. It's a dedicated page with only one goal – to get more leads through sign-ups. Therefore, it should stay that way.
3. Clear and concise content is king.
Don't dump all of your content into a single landing page. When you do this, your message will most likely get lost in the infinite pool of words on your website that can sometimes overwhelm your audience. And speaking of messages, you should also have a clear and concise core message to convey in order to compel someone to take action.
Depending on your goals, you can close your message with a powerful call-to-action such as "get a free phone system demo now" or "grow your profits to day" or "join the fastest growing dating network."
4. Color matters.
There have been studies about how color theory relates to the success of a landing page. A good color choice will help grab the attention of your site's visitors. After all, it's the first thing they see upon landing on your page.
Another reason is that it helps make your content more readable. You have to remember that you only have a few seconds to make your readers decide if they must stay or navigate away from your page, so they must be able to grasp what you have to say quickly. Color can help you achieve this. For best results, it is suggested that you base your color choices on issues of readability and psychological association.
5. Don't forget to say "thank you."
While it's actually a post-conversion tactic, saying thanks after someone signs up is a clear indication that you're doing your digital marketing right. "Thank you for subscribing" would sound better to a customer than "sign up was a success." You don't want them to think that now you already got what you need from them, you're letting the niceties end there.
This is where a whole bunch of new opportunities could come in. After thanking them, you can use the rest of the space to tell your customers what to expect next – you can even convince them to take another action if they see that they can add more value on top of what they already gained from you. The general idea is to keep your customer engaged.
Try out some or all of these landing page optimization techniques and let us know if they work for you.
Author Bio: Klaris Chua is a digital content marketer who has written many pieces on startups and small business communications. She used to be a reporter for a business newspaper but the conventional path of a writer didn't appeal to her. You can connect with her on Twitter.