The holiday season is perfect for setting office party dates; during the last year, your employees have (hopefully) worked hard and you should definitely consider granting them a relaxed unwinding event. Even with such a seemingly easy-going meetup, things are going to have to be set in motion – organization is absolutely crucial. If you are looking for useful tips about organizing an office holiday party, you've come to the right place!
6 Steps to Organizing the Office Party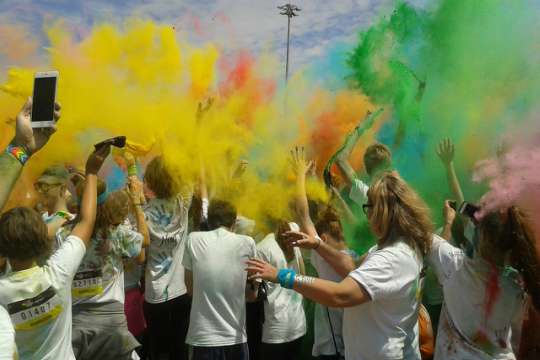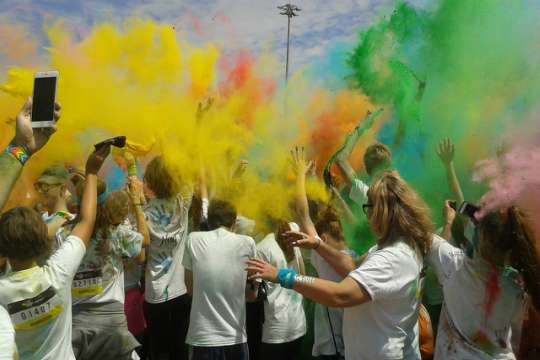 1. Make a Budgetary Plan
You can expect that this event will cost you quite a bit, but think of it as an investment into your personnel's morale – knowing how to motivate your workers is an important quality in an entrepreneur. Of course, BYOB is not really going to work as a plan, so setting aside a part of your budget for an office party is, as mentioned, inevitable. Here, making a budgetary plan is advisable and, obvious as it sounds, it provides the foundation for managing your finances – not planning their finances properly has led many inexperienced business people into spending more money than necessary. To sum it up, when estimating the expenditure on your office party, take food and booze into account as the majority of expenses, but always leave a bit of money for unplanned costs.
2. Set Up the Party Planning Committee
A good business owner knows the importance of maintaining the office morale high and, as we mentioned, organizing unwinding events can help you achieve that as they provide relaxation in a work environment. Of course, bosses rarely enjoy a ton of free time and aren't likely to do well if they are alone in planning a party, even if they are good at multitasking. Now, appointing certain employees to be in charge of planning an office party is perhaps the best solution. Go ahead; pick that particular outgoing worker to handle it! However, if there are no volunteers here, simply ordering someone to do it isn't very wise. Offer a paycheck bonus to the head of the party planning committee and volunteer hands are bound to spring into the air!
3. The 'When'
Well, weekends may sound like an obvious choice here, but they are a tad difficult to plan, logistically. Depending on your office security policy and schedules, organizing an office party as an after hours event might be easier. Additionally, chances are that your employees are going to prefer spending their weekends with their friends and families, especially during the holiday season.
Pro tip: send potential date options around the office and see what the majority of your workforce prefers.
4. The 'Where'
Well, of course you can organize an office party in a familiar place, but think outside the box! Your employees are already spending eight hours a day in this environment – they probably don't want to see it more than they have to! The whole point of an 'office party' isn't staying in the office (although this isn't necessarily a bad choice), but in hanging out with people from work. Your employees are likely to be more relaxed if you find a corporate function like Navarra Venues. They will mingle and get to know each other on a more personal basis, which will help them function better as a team!
5. Go Wild with the Theme
The holiday season is perfect for a theme party. Sure, the haters will roll their eyes and say that this is trivial and stupid, but it's okay, no one's making them attend; and you can expect that even the haters will enjoy, say, a murder mystery experience should they choose to come!
Go wild with your theme, there are literally no limits, as long as it isn't offensive!
6. Loosen Things up
Finally, don't be afraid to mix things up. Simply having everyone come to the party isn't enough. The employees still may not end up feeling comfortable enough to mingle. Quizzes, charades and similar events are excellent ice-breakers to keep in mind!
The fact that Christmas and the New Year's Eve are behind us doesn't mean that the jolly atmosphere and high spirits have faded away. The holiday season is excellent for an office party – your employees will get to bond and you'll get to feel proud about it, while your workforce efficiency will automatically increase, without anyone even knowing it!
Related: How Can You Encourage Your Employees To Be Healthier