Trying to find an apartment that checks all the boxes can be tough. Some might even tell you that trying to find the perfect apartment (and really, is there ever such a thing?) can become a full-time job unto itself—especially if you're not quite sure what you're looking for.
Here's a few tips to keep in mind for scoring a new pad you'll be proud of.
6 Tips to Find a Perfect Apartment for you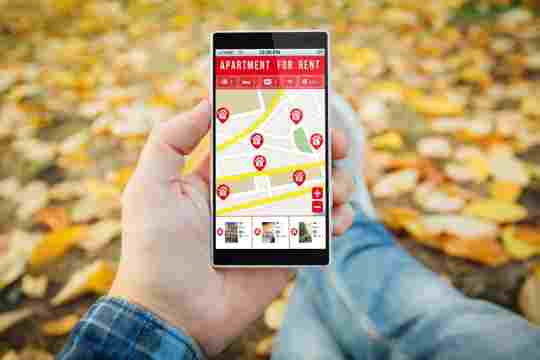 1. Make a checklist
First and foremost, make a list. If possible, divide the list into two columns: "Must Haves" and "Nice to Have". It can be really helpful to get all your needs and wants down on paper before you start looking at places—and remember they're not one in the same.
It's often easy to become swayed by the icing on the cake (Recessed lighting! Onsite gym!), which could add extra dollars to your cost of living, but may or may not be necessary.
2. Set a budget
Don't even consider window shopping for new spots until you're absolutely certain of what you're able to spend. Just like the list-making practice, setting a budget will help you draw a line when it comes to determining if you can really afford that super cute two-bedroom bungalow with hardwood, or if you need to keep looking.
The last thing you'd want is the stress of wondering how you'll make rent each month, or worse, end up in a cycle of late payments.
Related: 5 Best Budgeting Ideas For Small Businesses
3. Think about your space needs
Do you plan on living alone? With roommates? With a significant other or with pets? Whatever the living arrangement will be, you'll want to think about how much space you may need or what you can live with.
For example, if you're planning on living with a roommate and you already know you both have very different schedules or cleaning habits, you may want to reconsider a shared bathroom. Maybe you plan on having a decent amount of visitors, or will need extra space for camping gear, a bike and other supplies.
These are things you'll want to consider before making any final decisions.  Keep in mind an empty space will seem a lot more spacious before you lug all your belongings inside, so you may want to consider mapping out furniture and storage areas in prospective new apartments.
Related: Can't Afford an Office? Try Shared Office Spaces – But How?
4. Prep your references
Before most landlords will even consider handing over the keys to a new place, they'll want to check your credit and work history, eviction records, and may even ask for references.
Make sure you do all your prep work. You want to have as many of these materials as you can available and ready before going to look at properties. Why? You may go to see an apartment and fall in love with it, but there could be competing interest. Sometimes it all comes down to who has the most required information available at the time.
5. Find a good neighborhood
When it comes to finding the perfect apartment you may think that an in-unit washer and dryer, a spacious walk-in closet, or an onsite jacuzzi is penultimate. While those details are certainly awesome, they will quickly pale in comparison to the issues of living in a not-so-swell neighborhood.
Before signing on the dotted line, make sure you visit the residence during several different times of the day. For example, the street may seem sleepy around mid-afternoon on a weekday, but the weekends may be a whole other story.
Do some research. Ask potential new neighbors what their living experience has been like or take a peek online at some city and neighborhood guides.
You may even consider checking the US Department of Justice National Sex Offender online search function to check if there are any convicted sex offenders in the area.
6. Look for online rent pay
Save on envelopes and postage by looking for properties that allow online rent payment. This may seem unnecessary, but if possible, it can be hugely helpful.
Eliminate late payments due to missing mail, or even automate your payments so you don't have to worry about writing a check if you're out of town or on vacation when your next payment is due.
Equipped with these tips, you'll be able to find an apartment that checks all the boxes. Now onward with your search!