Before the starting of New Year, we all make some plans and ideas to make our life more comfortable and good. New Year means a lot of resolutions, promises, dreams, wishes and much more. Starting a new entrepreneurial business in New Year is also a big resolution but it is not an easy decision because you have to put all of your efforts and money to it. You may be worried that what kind of business would be best for you and give you huge benefits. So, if you are one of these people who are planning to start a new business in the 2016 then must read this article because in you this article you will read about the 10 Innovative Small Business Ideas For 2016.
10 Innovative Small Business Ideas For 2016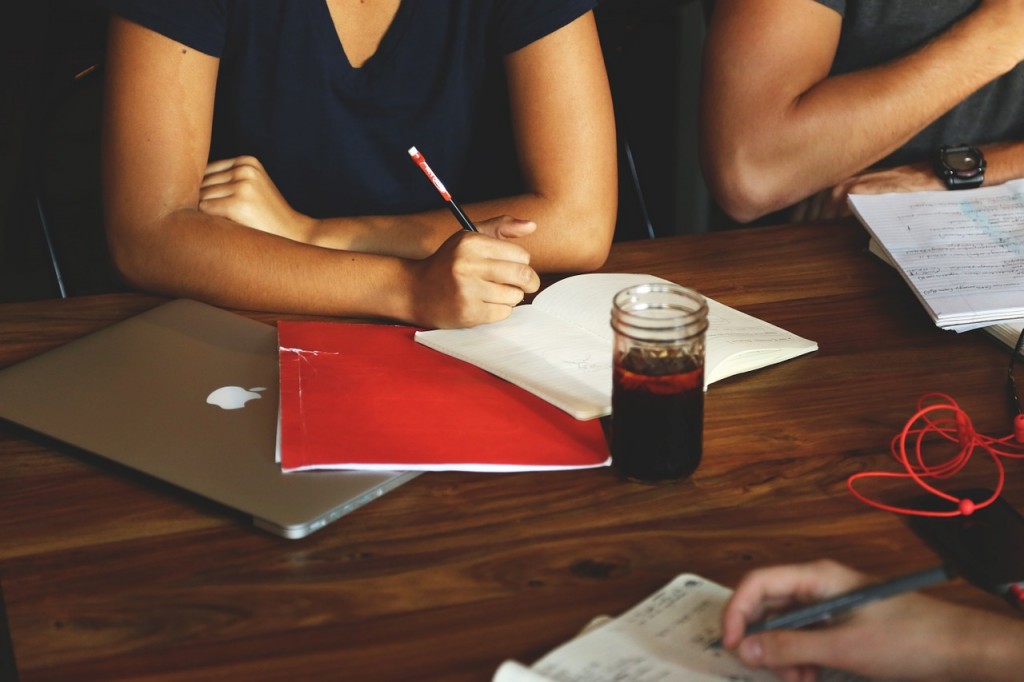 1. Backing and decoration
In the list of 10 innovative small business ideas for 2016, I will tell you about the bakery business at first number. It is one of the most innovative business idea and it is really very interesting and exciting business especially if you have an artistic mood. If you don't have much money to open a store or a bakery then you can sell you creations on internet by creating online website or a page on social media. Just learn that how to make special cakes because people now love to order custom cakes for their special events and birthday parties.
2. Kid apps
Introducing a Kid app is another good example of creative business ideas because these kids are the future customers. A recent research in America reveled that three-quarter of the kids in the world have their own mobile or tablet. These days, kids love to play games on their mobiles instead of sitting in front of computer or play station. So, if you can design kid apps and create products according their choice then it would be a great business opportunity for you. Along with the games, you should think to create educational apps as it will help you to get the love of their parents.
You May Like to Read: 10 Most Profitable Small Businesses 2016
3. Boot Camping
Boot camping is another great business if you are searching for the Small Business ideas for 2016. You should think to start fitness boot camping in your area especially if there is not another camp and if there is another boot camping in your area then don't worry because there is always a space for friendly competition.   The best thing about this business is that you don't need a big capital to start this business. To start this business, you must have some knowledge about it and then buy some minimal equipment and new items and start. Even if you don't have money to buy costly equipment then get knowledge of fitness fundamentals and start your boot camp at an open place.
4. Software training
You can also earn huge money by giving Software training as it also a great example of Small Business ideas for 2016. For this business, you should have to be master in IT field and then you can earn huge amount of money by sharing your skills with professional and amateur people who want to learn these skills. Although, there are Technical Manuals to get the knowledge of IT but often they are very costly as well as difficult for an average person to understand. The best thing about this Small Business Idea is that you can do this job as part time just wisely schedule private sessions and group workshops.
5. Cleaning Services
Yeah, it's not sounds good when you tell the people about your business but remember that it is the Best Small Business Ideas for 2016 because starting this business really needs a small capital. These days, people are much busy in their offices and lives and they don't have much time to clean their houses so they hire services of cleaning companies to clean their house. To start this business, you don't need any special training and education and the equipment's of this business are also available at low price.
Read Also: 10 Best Cities to Start a Business in 2016
6. Social Media Expert
We all have accounts on Twitter, Facebook, LinkedIn and Pinterest but most of us don't know that these websites also a really good source to earn huge money. These days, companies' use social media to spread their business all over world or even in their local area and for this reason they hire people to manage their social media accounts. To get this job you can browse internet as well as start contacting different companies and give your offers. The best thing about this job is that you can do this job at your home and it is one of the best home based business so must think about this best business idea if you are thinking about the best small business ideas for 2016.
7. Event Planning
While talking about the startup ideas for 2016, I will also tell you about Event Planning business because they are really in high demand and fastest growing industry these days. If you have any event planning degree then it will be great for you but you can start this business without any certificate. It is not necessary to start this business with a high setup even it will be better to start it with your personal network such as your family, friend, neighbor or coworker. It is also good to spread your business profile on internet because these days, people often open Google to find the best local event planner.
8. Event DJ
Our functions, celebrations and birthday parties could be very boring and dull if they don't have the music. Music is the best way to express our feelings so if you are in-love with music then you should think to become an Event DJ.It is a very uncommon small business idea. To become an event DJ, you must have a good music taste, a large and good collection of music and now you are ready to work as DJ at events and functions.
9. Pet Services
People really love their pets and they are willing to pay a good amount of money for any pet related services. These days, Dog Walking has become the most popular home bases business and you can earn good amount with this best small business. Along with Dog walking, there are also many other services including pet sitting and pet grooming.
10. Writing Services
The list of startup ideas for 2016 can't be completed without the Writing services because the writers are on big demand these days. It is the best at home business opportunity for women. To start this home based business, you need a website or social media page to promote your services and also must be expert in certain industry or niche. It is also a really low cost starting business because you just need to buy a website and in return you will get huge amount.
Also Read: 100 Awesome Business Ideas For 2016