I have often asked myself what other people think of me, the things they see and think about me. Similarly, I have often asked what people think of my business and the things they'd see without my logo and still attribute the same to my business. This is what literally I would call a business voice. According to the Business Dictionary, it encompasses the primary needs of a business and its shareholders. It's the term used to describe both the stated and unstated needs of the company.
Take Ann's Freaky for example. The company stands out from its competitors. And this can be attributed to its quirky professional voice over similar beverage insulators in the country. In the "about us page", the firm describes itself as a global leader in preventing moist handshakes and sweaty beverages and that it is not just selling you a great product but is inviting you to its party, what they call a starter kit to a new lifestyle and the background music to a never ending journey.
Think about that for a moment. It is not a great voice really. But you'd see that it stands out. The company would easily describe itself and product as "the drink insulator that keeps your bottled beverages colder for longer and for maximum pocket portability and that it fits your bottle or can like a glove with a classier look than a brown bag," like one of its competitors has in their own page. About the latter, from that, what would you say is its voice; passionate, quirky, authentic?
See, the point is this, besides your brand, which comprises logo, theme, and colors among other branding cues, what is your voice? What does the brand say about the business and its products? And does it communicate what you really are, what you represent, what you're selling and your position in the market? Again, a business voice is not what you say but how you say the things you want your clients to take home – basically the impression you create and leave in their mind.
According to Pixus, professional or business tone of voice is not something to be taken lightly. It is a great way to tell your customers who you really are. It's also great way to advertise your best self. According to them, a good business voice distinguishes your business from similar ones and also helps you build a sense of trust between you and your stakeholders especially clients who'll want to feel comfortable knowing what to expect. It can also be used to influence and persuade.
To make your business voice and voice over website among other content platforms outstanding, you need to define who you're using a mission or brand positioning statement by asking yourself the following significant questions: what is unique about your business? What's so special about your products? How about the way you do business, what makes it great? How about the business culture, what makes it stand out? Are your workers comfortable? And clients what do they think?
5 Professional Voice Tips
Then take cue from the following five professional voice tips: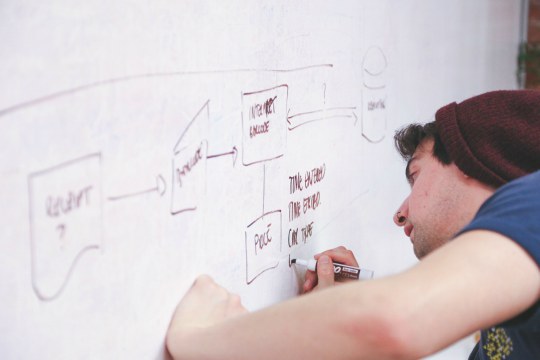 1). Review Your Content
Check and ensure everything rightly communicates your business voice, from the website, email signatures, social media posts, ad materials, and staff communication; all including blogs, audio as well as video clips shared through the platforms. And while at it, casting an eye onto similar content of your opponents with the goal to voice your identity and stand out unique among them.
2). Simplify Your Voice
The other way to make your voice outstanding is to simplify it so it's clear and easily understood among your voice over artists and content creators e.g; if you think of the business as a person, ask yourself what business personality you would give its identity; innovative, leader, passionate, or quirky then explore each with secondary attributes. Then review content to reflect these traits.
Related: Follow 3 Rules To Become a Better Leader Right Now
A voice chart will act as your point of reference when designing; visual, audio, and text content for clients visiting your web and interpersonal communication for the ones who will be seeking your services in person. To make one, create four separate columns, write 3 main characteristics of your brand's voice in the first, a brief description of the attributes in the second, and a couple of do's and don'ts for each of the characteristics in the last two columns of the brand voice chart.
4). Educate the Others
Once you've defined your voice and developed the strategy to make it more understandable, you need to bring everyone on board so they can implement the same across the company's channels. Explain with examples of voice over website or content that reflect the same and present in real time how they're going to use the brand voice chart to help review such content that's not in line.
Related: How to Make Website Content Generate Leads
5). Review Everything
Again, according to the institute of content marketing, a business voice is not something to set once and for all but one to review as the company evolves and new competitors come in to the industry. If you have developed a voice chart, it's also important to review it from time to time. The key thus to a successful professional voice is consistency and understanding of your identity.
Author Bio
Susan Green is a content manager and an active guest post writer. She is specialized on writing posts for entrepreneurs and businessmen. Her hobby is writing, reading and traveling.