I guess we're all familiar with piggy banks and have perhaps used one before. The idea behind piggy banks is to inculcate a habit of saving in children and all-roundly, to become responsible with money.     
As we grow up, we naturally start understanding the value of money. Throughout school life, those who pitch a few dollars to us are treated as heroes. Then comes university life. University life is quite a challenging phase. You will long to keep up with the standards or find means to fit in, yet most of these goals are met by money.
You will love to save, but realize there is nothing left to save after paying tuition and other bills. I guess we can all relate! It even becomes worse when you're an international student.
International students must develop superior money-saving tactics to meet daily needs and reduce the stress that comes with mismanagement of finances. If you're one, here are some of the most excellent ways you can manage your finances.
The Best 7 Ways International Students Can Manage Finances Effectively
1. Open Up a Savings Account
Getting enrolled in your dream university is a great achievement and being incredibly creative while drafting your statement of purpose (SOP) would have paid off. But now comes another reality of managing finances. It's never advisable to walk around with loads of cash as an international student. The best way to secure your money and manage it effectively is by opening up a savings account.
A savings account is one of the most reliable tools to consider when it comes to financial planning and management. It will perfectly replace your piggy bank or other traditional means you use to save money. By opening up a savings account, you would have found means of securing the excess cash that might have led to unnecessary expenditure.
You will also be able to earn interest and avail other offers that come with such an account. All in all, a bank account can help you manage and track your savings and withdrawals. 
2. Always Budget
Budgets are an ideal approach to financial stability, but you don't just have to create a budget for the sake of creating it. You must stick to it! Generally, budgets put a strain on one's expenditure and can help anyone save more money. Budgeting also helps to evaluate income alongside expenses. When you're limited on finances, it will also help you prioritize needs.
For example, you will not choose to flock to movie theatres every weekend after subscribing to a streaming platform like Netflix. Similarly, you will take advantage of meal plans and e-books to reduce expenses. Sticking to a budget can also help you avoid unnecessary or excessive spending on things that least matter.
You will always prioritize needs before planning for recreational activities. Leverage budgeting apps such as Track My Spend, UNiDAYS, and Pocketbook to plan for your money. 
3. Seek Financial Advice
It might require you to seek professional financial advice when exposed to loads of cash and unnecessary spending habits. Yet, on the other hand, it doesn't necessarily require you to be rich to seek financial advice.
The money hacks you receive will not only help you manage college expenses effectively but will also transform your life. It may not require you to seek financial advice from a professional, but interacting with seniors can also help you obtain insights on how to manage your funds.
Cultivating an individualized financial system is an ideal approach to personal development. It inculcates a habit of living within your means and also protects your money from your propensity to spend it.
If you're new to college life, you might find it challenging to manage your finances, but being more aware of your spending habits can help you manage finances better. 
4. Leverage Students Discounts
Being a student is fascinating if you look beyond the stress that comes with assignments, examination periods, and financial constraints. There is a range of digital discounts a student can leverage to cut expenditure and save more. If case you're fond of using the internet and subscribing to digital platforms, this is for you.
Platforms like Amazon, Apple Music, Audible, Spotify, and Hulu, offer student discounts that can give you a remarkable lifestyle at a low cost. Plans or packages i.e Spotify Premium, Hulu, and SHOWTIME are possible for just $4.99/month.
It's also advisable to be on the lookout for government scholarships and tuition waiver programs. These programs can help you cut college tuition and divert the funds to other needs. Follow up on the university grants and other activities that can provide a chance to enjoy college life without spending more.    
5. Leverage Product Sales & Discounts
It is quite essential to develop saving tactics. Leveraging seasonal discounts and offers is an excellent move. Products discounts can help you meet your needs at a lower cost.
Whether it's food items or apparel, store discounts and offers can help you meet your living standards at a cool cost. Take advantage of promo codes too.
6. Find A Part Time Job
Surviving in a foreign country isn't easy, but luckily enough, you can land a part-time job to foot extra bills. With the advent of remote work and freelancing, there are greater chances of you finding a part-time job in the least possible time.
Some of the part-time jobs that can help you earn extra money include VA (virtual assistant), tutoring, social media manager, and copywriting. On-site jobs like bartending and teaching can also help you earn extra income. Apart from that, you will be able to put your skills to use and avoid spending time in un-developmental activities.
7. Track Expenditures

 
Tracking expenditures is very important, especially when living on a limited budget. Tracking expenses can be done manually or with apps. Tracking expenses instills a habit of spending mindfully, controlling expenses, and analyzing financial progress.
With the help of an app like Track My Spend, you can evaluate your expenses over time and find means of eliminating wasteful expenses. For example, you may have to cut off the unnecessary subscriptions, i.e. subscribing to two platforms that offer the same service i.e Netflix and HBO.
You will also have to compare monthly expenses and make efforts to escape debts. If necessary, avoid peers that lead you into unnecessary spending. Always develop norms to live by to help you spend within your limits.
Wrapping Up
To encapsulate, managing finances as an international student is quite challenging. There will be times when everything will seem to be in control and there are times when the world will come crashing at you. It is also more common to face financial difficulties with nowhere to solicit help.
If you're an international student, the tips mentioned here can help you manage finances better than before. Besides, they are lifetime money management hacks that can help you live an enjoyable life that's within your financial comfort.
You May Like To Read:
Author Bio: Kiara Miller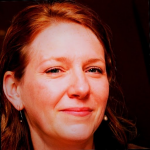 "Doing what you love is the cornerstone of having abundance in your life." Wayne Dyer's thoughts are well suited to Kiara Miller. She has been working as a content marketing professional at 'The Speakingnerd'. Her passion for writing is also visible in the innovative joys of material she provides to her readers. Follow her on Twitter.