It seems like it was only yesterday that we heard about 3D printing. At the time, it sounded like something off of The Jetsons.
But in just a few short years, the industry has changed and advanced. So much so, that today pretty much anyone with a 3D printer can build a successful and creative business. In fact, many people are doing just that.
Why Start Your Own 3D Printing Business?
So why should you start your own 3d printing business? It's simple. First of all, 3D printing offers a wide variety of applications in many industries, including consumer products, industrial products, automotive products, healthcare products, education, research and many more.
That means the demand for professional 3D printing businesses is going to skyrocket. In fact, the 3D printing market is expected to reach $8.6 billion by 2020.
Why not get in on it now? Anyone who has a decent 3D printer, some skills, a little creativity, and an urge to succeed can start their own 3D printing business easily. Why can't that be you?
Before You Can Open for Business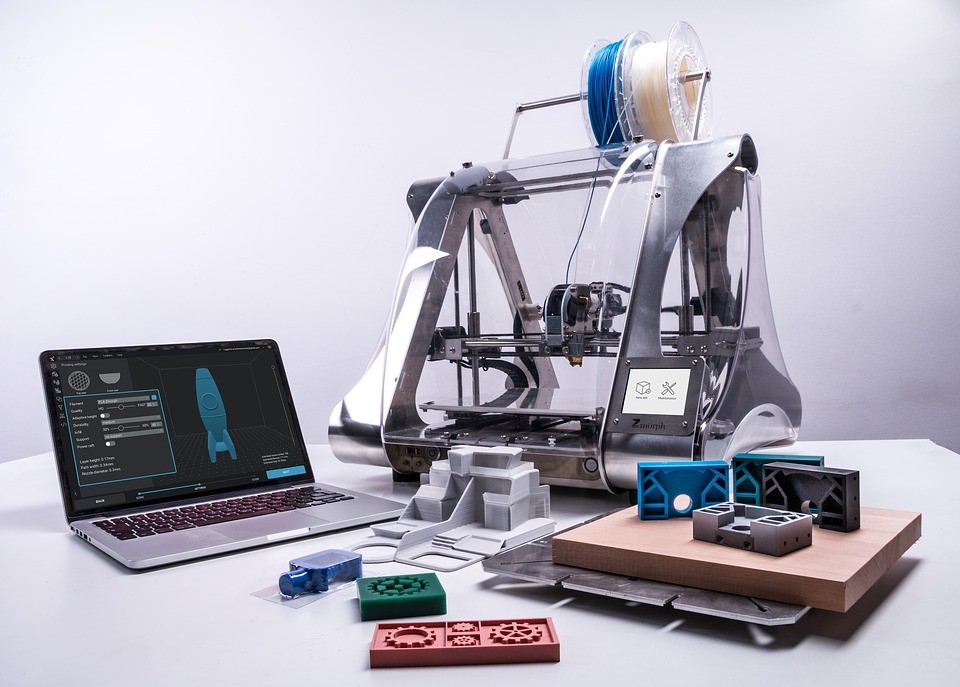 Before you begin your 3D printing business, you need to sit down and plan your business strategy. This includes things such as what type of business you want to start, how much inventory you can produce in a specific amount of time, product pricing, overhead costs, whether or not you need to hire employees, how to advertise your business and more.
Speaking of advertising your new 3D printing business, the most obvious way to get the word out is by making your own promotional products.
After all, you have a 3D printer. Another effective way to advertise is to use high quality poster printing. Once you have the posters in hand, simply put them up in high-traffic locations. And don't forget about setting up a professional website and sharing on social media.
Of course, before you start any high quality poster printing or other advertising of your business, you need to know what type of 3D printing business you are going to start. Here are several creative 3D printing business ideas to consider.
3 Best 3D Printing Business Ideas
1. Jewelry, Ornaments and Unique Decor
One of the easiest and most straightforward 3D printing business ideas is to create your own jewelry, ornaments, and unique decor.
There is a huge and constant demand for jewelry, ornaments, and unique decor, and it doesn't take much to bring this idea to life.
In fact, all you need to get started is creativity and a keen sense of style. As you come up with ideas, you can easily set up shop on platforms like Etsy and then wait for the dollars to start coming in.
2. Promotional Items
Another great 3D printing business idea is producing promotional items. These simple types of items are everywhere these days.
Hotels, spas, cruise lines, and even small, local businesses all want unique and attractive items to help promote their business and to put inside their gift shops. And many are willing to pay a lot of money for well-made promotional items.
From magnets to keychains to mugs with witty sayings, the ideas for promotional items are limitless. Especially since today's 3D printers can create almost any shape using a wide variety of materials. All you need is a little creativity and the desire to succeed!
3. Prototypes for Companies
In the manufacturing world, almost all products begin with a life-size replica of a product called a prototype. It's basically a simple, physical version of a product idea that will possibly be mass produced. Using a 3D printer to create prototypes is much simpler and more economical than other ways.
To get started, look for companies that manufacture items in your area.  Contact a few them about their prototype needs. Chances are you can provide a prototype of their product for much cheaper than others can.
In Conclusion
There are so many different 3D printing business ideas out there for creative people! From selling your own custom made items to teaching others how to use 3D printers, creating a business using the 3D printer is simple.
Plus, doing so can only improve your income and increase your value as a professional. So what are you waiting for? Go out and get started and let your creativity shine with each product you make!
Author: Cathy Carter