Do you want to know the most important thing you need to do for your small business? If you're not sure, then read on.
Free to use, Google My Business gives you complete control over your company's online presence, including how it appears in Google Maps, Google Search, and beyond. Customers will have an easier time finding and contacting your business as a result of your company's increased internet presence.
You may use Google My Business to establish a listing for your business that includes important information such as hours, location, and contact information. You may also include photos to assist customers discover more about your company, as well as post updates and special deals.
Here are some of the benefits of Google My Business that will help your small business succeed.
What Is Google My Business?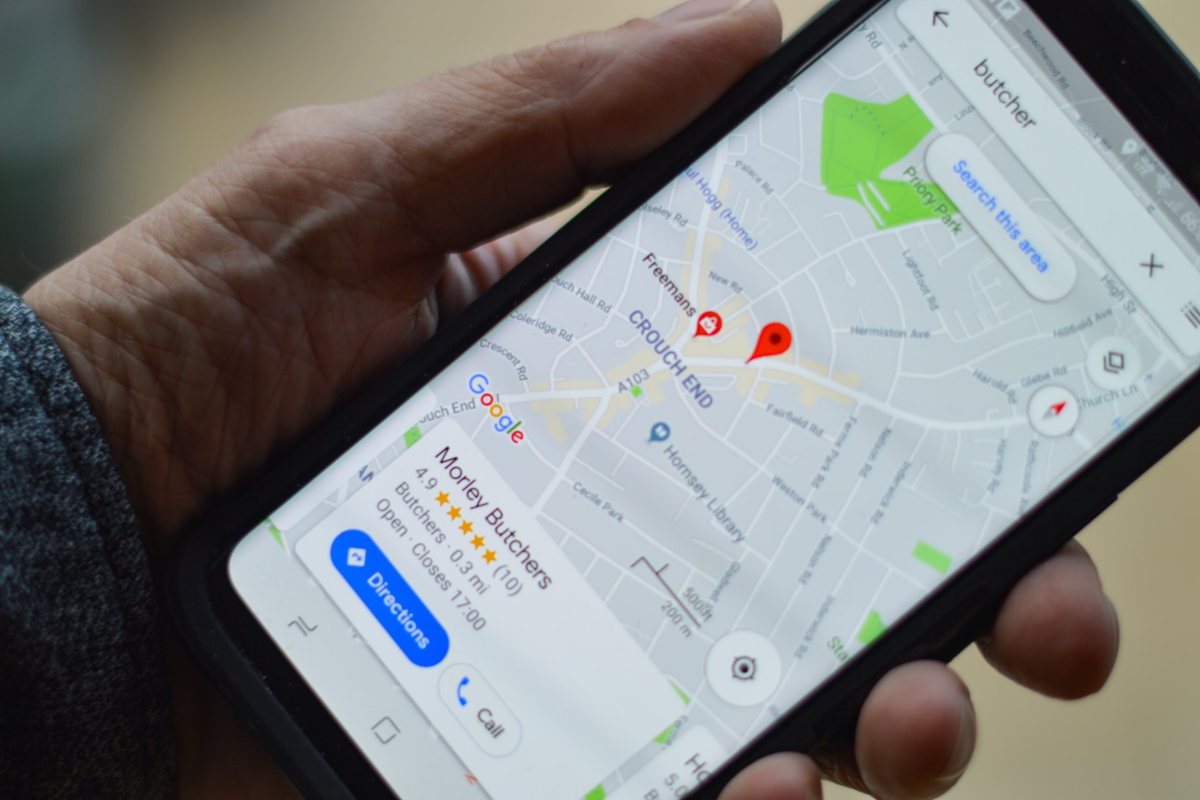 Google My Business is among the most powerful online marketing tools. It can be an effective strategy for local SEO because it allows you to control how clients find and connect with your company.
Google My Business provides an easier-to-use dashboard that delivers information on who is searching for you, where they discovered you, and what they are doing once they get to your business, allowing you to stay connected to customers.
Google My Business Features
Google My Business has some amazing benefits for small businesses as well. You can, for example,
Learn how customers find your company and what they are looking for.

Respond to customer reviews online and control your reputation

Manage your Google Maps listing

Post information and events relating to your company.
Google My Business is a fantastic tool for connecting with additional customers online, and it's completely free to use!
What Can I Do With It?
Google My Business supports you in increasing your company's online exposure.
Once your Google My Business account has been validated, you may add and manage all of your company's information. You can alter or change information about your business page, such as your number and address, as well as upload videos and photos of your products.
When someone looks for your business online or checks a map of your actual location, this info will appear. Furthermore, if you have a site, your Google My Business page can contain a link to it so users can easily find it.
How To Sign Up For Google My Business
Because Google My Business is free software, all you need to do to set up an account is go to their website and fill out a short form.
You must enter the names and addresses of your companies, submit a photo of your company, and connect your social media profiles. After submitting your information, you will be able to start creating and editing your business category and listings.
If you already have an account in Google, you can use that to build your Google Business Page. If you don't currently have an account, you can create one using the same login information.
How To Create Your Listing On Google My Business
If you want to get the complete value of Google My Business, you must first build your listing. Here's a step-by-step guide to getting started:
Create a Google Maps listing for your company.

Claim or validate your company in Google Search Console.

Make or update your Business Profile.

Contribute high-quality material to your Google and Maps listings.
Why Use Google My Business?
Google My Business is a free Google program that allows small companies to control all the data about their company that appears in Google Maps, Google Search, or anywhere else on the web.
As a business owner, you must maintain control over your company's descriptions and information. You want to ensure that when people search for your goods or services online, they can discover your business location. You can guarantee that potential clients can reach your business online and contact you whenever they need your products and services by using Google My Business.
The Benefits Of Google My Business
While there are several advantages to using Google My Business, the following are among the most noteworthy:
You can change or remove erroneous information about your company.

You have the ability to create or communicate with customers business reviews.

You learn how customers connect with your local business.

When someone looks for businesses like yours in your region, your website will appear in Google local search.

It makes it easier for clients to find and reach your company by increasing internet presence.
For starters, Google My Business is free and simple to set up.
Second, it provides you total over what others see when they search Google Maps or Search for your business or location. You can change your business's operating hours, contact details, driving directions, images, and more.
This will not only make it easier for customers to locate you online, but it would also help improve consumer loyalty because they will be able to access all of the information they need in one place without having to do any searching.
This saves consumers time and boosts their satisfaction with your company because they don't have to browse several websites or applications for what they're looking for. It will also make it easy for customers who saw your business through an advertisement or other marketing initiatives to contact you with a single touch of their phone.
Furthermore, by allowing clients to contact you immediately from their phone or computer, you will generate more leads over time and increase your chances of repeat sales!
Tips And Tricks For Optimizing Your Google My Business Page
You must optimize your Google My Business profile if you want to boost your company's internet presence. But how exactly would you want to go about it anyway? 
If you don't have the right information and direction, it might be intimidating. Here are some pointers to help you optimize your GMB page:
Add a complete and accurate address for your company.

Include high-resolution images of your business with text overlay.

Describe the nature of the business and what it sells.

Choose the right category for your company.

Include contact information such as phone number, email address, business hours, and website link.
Best Practices For Google My Business
Google My Business is a valuable resource for small businesses. Here are some advice for making the most of this service.
By registering your business with Google, you will be able to manage the information regarding the company that appears in Google Maps and local search results.
It's essential for keeping up with your business's listing on your dashboard, as well as reply to positive and negative client reviews and comments.
Check that your address and contact information are up to date. Take the time to include images of your company and personnel, particularly customer service representatives! These images will put potential customers at ease when they visit or call your business.
It's also helpful to establish an online store with Google Shopping so customers may learn about things before they come in.
You'll be able to supply them with all of the information they require before they have the opportunity to speak with you about their purchases or visit another store with which you don't have a pre-existing relationship.
How Can My Small Business Benefit From Google My Business?
Customers will be able to reach your business more quickly and easily.

You have complete control over the information about your brand that customers see in Google Maps, Google Search, and throughout the internet.

A customer care contact number related to your business that existing and future customers can call will boost customer satisfaction.

You can gain insights about how clients interact with your company online.

When you use Google My Business to get online exposure, your website will appear higher in search results, allowing you to maximize organic traffic.

Through creating posts, you may keep clients up to date on current events and offers.
Conclusion
Google My Business is a great online tool for managing your business information. By keeping your listing updated, you can ensure that potential clients get the latest information about your company. Make sure to include high-quality images and clear descriptions of everything you sell.
You may also use Google My Business to communicate with clients and discover more about how they engage with your company online. With this advice, you can make the most of this amazing tool and push your small business to greater heights.
You May Like To Read:
Author: Zendyl