What is net worth? The concept of Net worth is nothing but, your assets minus your liabilities. In plain words, how much you have and how much you owe.
Net worth is used to estimate the financial position of a company or an individual. There are two basic ways to increase your net worth, you can either choose to grow your existing capital by saving a part of every single dollar you earn and invest those funds wisely over the long term or simply reduce debt since that is what is reducing your net worth.
Using apps is a good way to manage your net worth. Now a days are so many investment apps are available in the market.
Here are some of the best budget management apps that will help you to increase your net worth.
6 Best Budget Management Apps to Grow your Net Worth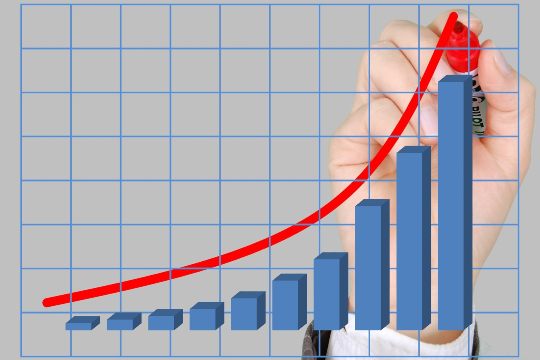 1# Betterment
Betterment is an online financial adviser that's run by algorithms and software and it allows you to re-balance your portfolio daily.
And the cool thing about this app is, it actually offers tax loss harvesting which helps you out if you are in higher tax bracket or pretty much any tax bracket.
In Betterment app you can actually sign up for an actual CFP a certified financial planner who will be able to talk to you one-on-one if you choose to interact.
Betterment charges zero dollars to get started and you can set up your account in 3 or 4 minutes. They charge very minimum fee for using the online software.
2# Acorns
Acorns is more of a savings app than it is an investment app. Acorns is the simplest and cleanest app to use. It is a popular micro investing app that helps new investors to invest in the stock market through their pre-built and diversified portfolios.
Acorns application is available on both android and IOS devices. This application has several built-in automation tools that will make investing easy without really having to think about it. Acorns application does have a round ups feature.
What round up does is, anytime you make a purchase, acorns will round up that purchase to the nearest amount of a dollar and it will take that spare change and it will set it aside for you in a pool.
It costs $1 a month and is free for college students.
3# Stash
Stash is the by far a consistent investment app when compared to other apps. Stash app is an investing app that makes it easy for new investors to get started in investing in different areas of the stock market, in real estates, in bonds and even into some alternative investments.
This is a mobile based app and is available on both android and IOS devices. It is a very versatile app and goes beyond just investing because they also have mobile banking feature and a cash back portal. You can also choose to have a custodial account or a retirement account.
4# Robinhood
Robinhood is a commission free stock trading app that is easy to use for both new investors and experienced stock traders.
Robinhood app is available on both android and IOS devices and you can also access it on the web as well.
It is a simple app and easy to use which contains charts where you can track your fund growth.
Beneath every chart you can see brief statistics on the stock and as well as recent news about stock market growth.
And lastly you will see some analyst ratings that will give you some idea of what the analysts are saying in terms of buying, holding and selling the stocks.
5# Stockpile
What makes stockpile app different from other budget management apps is, it uses new phenomenon called fractional shares. Usually if investors wanted to invest in individual stocks they would have to invest per share and therefore they would be subject to the share price of that stock.
But through stockpile and their fractional shares model you can invest in expensive stocks like Google or Apple with as little as $5 dollars. Stockpile allows fractional investing in all of the S&P 500 companies, several thousand NASDAQ stocks and also some ETF's.
Another great feature is, it has the ability to send stocks as gift cards. Stockpile is working to involve the younger generations in the investing world by pioneering the ability to gift stocks through virtual or physical gift cards.
You can use this app on desktop or mobile. It costs 99 cents per trade.
6#  Wealthfront
Wealthfront is a robot adviser and basically what they do is help automate the process of investing in a variety of different index funds based on what your risk tolerance is.
You need $500 dollars minimum to open an account with wealthfront. This might be little over the budget for few people but the profits you get by investing in this app are huge.
Wealthfront investment principles are fantastic and they kind of take a more conservative and traditional approach and it is a very transparent application.
Summary
Investment doesn't have to be expensive and you don't have to worry about what you should do and where you should invest, because now a days the information to anything is one click away.
So, if you are someone who doesn't want to take a hands-on approach and who knows they should invest money, but wish to avoid any hassles then these investment apps are great choice for you.
Author Bio: Abhyank Srinet holds a Masters in Management degree from ESCP Europe & has an engineering degree with a specialization in Instrumentation & Control. His interest in the digital landscape motivated him to create an online start up for Masters in Management application consulting (MiM-Essay.com), focused on spreading quality information about the MiM degree & performing application consulting services for clients. He is the chief consultant of the company and takes care of Business Development and Digital Marketing side of the company. He is very passionate about writing and marketing.