Until a few decades back, creating wealth wasn't given much importance. This is where our mighty investing came into the picture. The concept was considered supremely important in helping people make an additional income. One can also call investing a passive income attained while actively earning from other sources.
Although, you will come across numerous people rendering their expert advice on how to invest. You might even hear people telling you to invest in a certain asset class or not.
The areas of passive investing can be much diversified. Thus, a person should always make informed decisions while starting their investing journey.
How To Devise A Feasible Investing Strategy?
Having a resourceful portfolio is incumbent for any investor to make sizeable returns. This portfolio will help investors get access to long-term growth and higher ROI. Most people invest with the idea of building their retirement corpus or making additional income. However many of them don't understand the fundamentals of investing.
Understanding the role of behavioral finance in investing is equally essential. So first and foremost suggestion to follow as an investor is to be patient. Do not sell off your holdings even if they are experiencing a massive stoop or low.
Also, to get equipped with much more affluent investing advice, use a stock tracker app. This tracking app will assist you seamlessly in tracking your investments to stay updated.
Leverage these passive investing strategies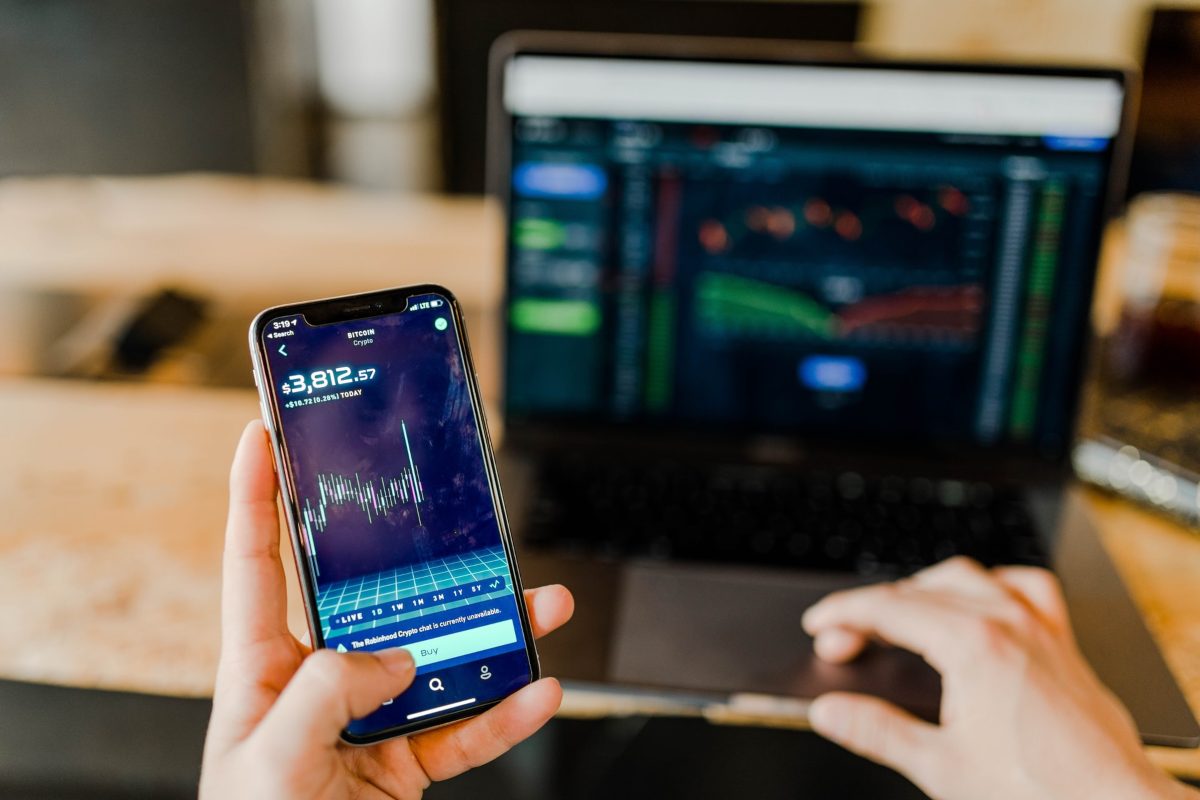 1. Use stock tracker apps
These monitoring applications facilitate sound investment decisions for sustainable returns. Such robust application not only furthers your wealth creation agenda but improves your investing performance too.
Yet, the master of all features is called the investment checkup tool. This feature leverages assessing your portfolio risks and digging deep into your stock's past performance.
2. Sensible Asset allocation
You can also derive your portfolio's target asset allocation. Asset allocations play an indispensable part in helping investors maintain a balanced portfolio. A viable portfolio assortment also assists investors to avert their risk and earn a substantial yield.
These asset mix strategies help in streamlining your investing goals better. Moreover, this mixing approach will rebalance your portfolio to set off risks and redundancies.
3. Patience is the key
An investor's journey can be long-lasting, and fruitful if they wish. Thus, the roadway to a successful investing journey would include making wise decisions. One such decision would be to never invest impulsively and in haste.
That's because investing decisions taken without deliberation will land you in a pitfall. Neither these choices generate enough returns for you nor will their sustainability be substantial.
4. Tax efficiency is an important factor
Investing decisions made should be affected by the tax benefits you gain. For instance, there are asset classes that attract lesser tax while others asset classes might undergo a higher tax levy.
Therefore, investment decisions should be based upon the tax you will be able to save. However, this factor cannot be a solo decision driver but a question to rise.
5. Make smarter investments with Portfolio trackers
Getting accurate market insights and behavior is imperative to advance knowledgeable investing. The insights would include how the stocks are faring in the stock market. Moreover, the supreme advantage of these insights is the diversity of information across these asset classes.
These investments can be in equity shares, cryptocurrencies, indices, mutual funds, bonds, ETF futures, and forwards. The trackers have a defined objective that is to help investors meet their investing goals.
The trackers manage to pull off this aim with finesse by rendering investors with resourceful information. Portfolio tracker is a one-stop shop that you're eyeing for a very long time to treat you with financial information.
The tracking tools have another vision of helping investors outperform the market. Here, outperforming would refer to the indices, and the returns materialized as against expected. Experience the luxury of letting an expert manage your investment portfolio to offset the chances of losses.
The manager will give you a fair idea of which stocks should be included or removed from the portfolio. The tracker will showcase an honest image of how different companies are performing. Moreover, it will give you a thorough analysis of the companies that can add value to your portfolio.
Read Also:
Author: Bijoy Hembram