Understanding your web visitors can be a bit confusing. Each visitor brings with them their own set of data that has to be collected, analyzed, measured, and reported.
Swimming through these numbers can be like figuring out a puzzle, or a Rubik's cube. Thankfully, there is a multitude of online tools that turn that collected data into something you can use.
Here is a list of website analytic tools you could use to help you with this task.
10 Best Web Analytic Tools You Should Use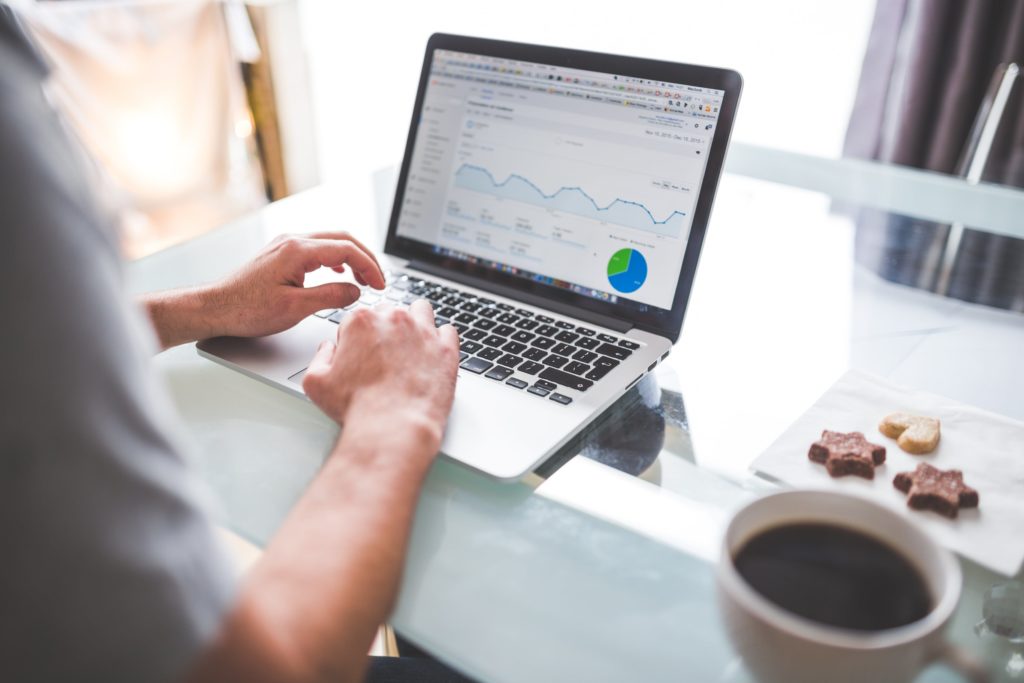 1. Google Analytics
Google Analytics is one of the most excellent free tools to track and analyze web traffic. This software describes what keywords are bringing the bulk of traffic to your sites, and where they're likely to click off.
Google Analytics will generate a report of your website, which includes visitor information, traffic sources, content, goals, and e-commerce. Just be aware that this tool can take hours to update.
2. Woopra
Offers real-time analytics tracking similar to Google Analytics; however, it doesn't take a long time to update. Woopra can be downloaded right to your desktop, delivering you visitor stats including where they live, what pages they are on, and where they like to go on your site.
You can also chat live with individual visitors to your site. Woopra has a free option but also has multiple paid plans, perfect for your content marketing strategy. 
3. Mint
A self-hosted analytics tool that costs $30 per website. Mint gives you the benefit of real-time stats, and you can also track site visitors, where they're coming from and the specific pages they're visiting and viewing.
Peppermill, a part of Mint, lets you adjust customization options to suit your individual needs and is compatible with a bunch of free add-ons.
4. Kissmetrics
Kissmetrics lets you track the movements of individuals throughout your website. It enables you to track how their behavior changes over time so you can identify patterns of how the average viewer interacts with your content.
Kissmetric also offers a "timeline view" of visitor activity in a visual format. You can try Kissmetric for free for 30 days, or you can pay for one of their plans starting at $149 a month.
5. Crazy Egg
This tool used Heatmap technology to give you a visual picture of what your visitors are doing on your web page. This technology allows you to see where your visitors are moving their mouse and where they click.
Crazy Egg helps you to understand what areas grab the most attention on your website. Try their free one-month trial, and if you like it, upgrade to $9 a month for 10 Heatmaps.
You may like to read more about S&P 500 heat map real time.
6. Spring Metrics
With Spring Metrics, you'll get real-time conversion analytics, keyword analytics, landing-page analysis, top converting sources, email performance reports, and point-and-click configuration.
You'll also get a visitors path through your website so you can see when they arrived and when they left. Spring Metrics offers a free 14-day trial that can be upgraded to $49 a month.
7. Clicky
Offers a free service if you have one website and a pro account for multiple websites for a monthly fee. Clicky gives you an app called Spy View, which lets you observe the current visitors on your site.
This tool is one of the few options that give you a mobile version specifically optimized for your phone so that you can check the stats on the go.
8. Chartbeat
Chartbeat gives you instant information for most of the data on your website. This tool keeps a constant watch on where your visitors are going on your site, which allows you to make adjustments to your content or design easily.
If you're interested in Chartbeat, there is a free monthly trial that can be upgraded to $9.95 per month.
9. UserTesting
UserTesting is unique in the way that it's an information gathering website instead of analytics-driven. You are paying for a select group of participants to perform tasks on your website.
They would track this activity by recording it on video. You can even sign up yourself to help others improve their analytics. The cost is $40 per participant you choose, and you can choose between 1 to 100 testers.
10. Mouseflow
A hybrid of UserTesting and Crazy Egg, you can see videos of users interacting with your websites, which includes movement of their mouse and mouse clicks.
You can also see their heat maps during different periods and see if this effect changes depending on how your page is set up. Pricing varies greatly for this service depending on what you want, but averages at $13 a month.
More Read:
Author: Claire Ward