What are the best apps to control your budget?
The issue of saving the family budget in the conditions of the financial crisis is becoming more urgent. How to reduce the expenses, if you cannot increase the income? The simplest way to save money is to monitor and account each expense. This helps to avoid unplanned, impulsive purchases, which people only regret over time.
Smartphones have been included in our daily lives for long now. Today it is not just a mobile phone. We evolve, have fun, and solve many complex daily tasks with the help of a wide range of smart gadgets.
The best financial applications, which will be considered in this post, will help to organize the control of your budget.
7 Best Budgeting Tools to Control your Budget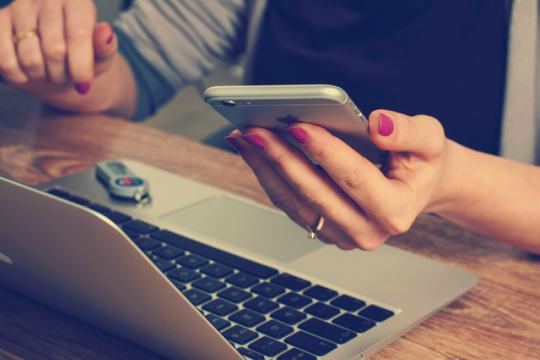 1. BillGuard
Keeps the records of your spending, differentiating them by type, time and location. BillGuard offers a simple and easy-to-use interface showing your expenses in graphs.
It provides with a free access to your credit score but keeps your assets protected from data breach incidents. The app reminds about down payments for the loan or bills' payments, which makes it simpler to follow them.
2. Dollarbird
As well as the other apps it is helpful with keeping track of your daily expenses. The categories are customizable to your choice.
The main advantage of the app is that you will be able to see the state of your cash flow over the past, present and five years into the future.
The thing is that you must input the data for the calculation yourself. The users have also been complaining about the design which has no central navigational system. The app has a learning curve, so you will need to learn to use it for it to work.
3. Fudget
If you are already pretty good at managing your finances, but you need one safe space to store your financial records in, the app is for you.
Budget allows planning budget without stress. Specialists from the Forbes claim that it is good for tracking short-term budgets, such as holidays or vacation expenses. It is accurate and simple to use as it offers such feature as rolling over direct debits for the next month.
The financial records are easily transferable to other accounts at your convenience. The app is extremely minimalist but rather functional.
4. Goodbudget
The app practices the system of envelopes that is as old as the money itself. You can customize the envelopes and fill them to your choice.
It is good for planning the family budget as you can share your budget plan with your budget partners and keep every member of the family aware of the expenses and saving's plan for the month.
It is also rich in its functionality and offers a monthly report to see how your financial assets are doing. There may be some difficulties with the initial setup, but you will quickly customize it if you watch an instructional YouTube video.
5. LearnVest
The app is to teach you about personal investing as you receive articles full of helpful advice on the subject. In addition to tracking budget option, you will be able to set goals for your savings or other types of funds.
The app may take some time to reload after you exit or when it is connecting to the other accounts. However, it is useful for seeing where you are spending and viewing the progress you are making on savings.
6. Level Money
After you have entered your monthly income, the savings goals you have set, and the payments on the bills, the app subtracts this amount of money and views how much money you are allowed to spend for the day.
The app is being continuously updating and today it allows looking at your bank history, how much money you have spent over time and help make a budget plan for the future.
7. Personal Capital
It is sophisticated in its budgeting tools and can help build a college fund, a house fund, and even a retirement plan. The app is a great solution for people who have already made investments and want to track their progress.  People use the app to get that consolidated view of all their accounts as well as optimizing their tax.
There is no absolutely perfect app for all people because of the differences in ways of spending money and money habits. You are always free to mix and match, use one app for seeing your day's limit on spending and use a more complex app to keep an eye on your investments and how you are doing with your monetary goals. The important thing to remember is that your budget doesn't have to be rigid. Using an app to help you with money managing will develop a good money habit, the stress of losing money will reduce and you will get smarter about your expenses.
Author Bio: Adam Jones is an experienced copywriter working for Installment Credits Blog. The author covers important issues related to finance, business and technology.