Net Imperative reported that 50% of US small scale firms do business without a website. Recently, Clutch conducted a survey about "Small business website in 2016" in which 350+ small firms participated in the poll. Study revealed that the 50% of US small scale firms are doing business without website. Several firms' owners reported that having a website is entirely irrelevant with their businesses. If they launch a firm's website then it will be expensive for them. That's why they are doing business without website.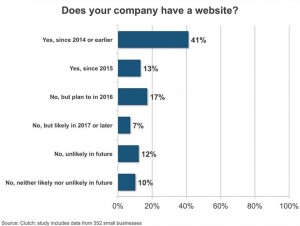 Website experts stressed that small businesses should launch their websites in order to show their strong online presence. They also suggested that small firms should develop their websites, no matter the websites have one page or two pages, but they should develop their websites in order to reach customers online. The survey results also revealed that 23% of small business websites are not mobile friendly. In another question, 9% participants responded that they don't know whether their website is mobile friendly or not. Survey also shows that nearly 50% of small firms don't have any kind of website related to their businesses.
Read Also: Create Awesome Websites Using WordPress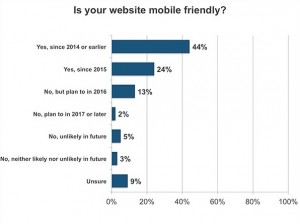 Study also concluded that there are three basic reasons that's why small firms owners having small business without website:
Lack of knowledge
Low education
Complications in website
Mostly people have business without website because they are not too much tech friendly. They don't even know how to use it, how it works and what are the benefits of having a business website? Also people having small businesses think that having a website is too expensive, complex and time consuming. These are major reasons that influence the small business owners to think that they should do business without website. Study also suggested that if small businesses do some work out about their business then they can make their websites relevant to their businesses.
Business without website future studies
On the other hand, the 50% small firms which have their business websites they responded that they often focus on SEO, social engagement, website content and design. In near future, Clutch will conduct more surveys and studies which will focus on social media marketing, search engine optimization and mobile app development.