It seems you already know about content marketing. Now, it's time to get familiar with content marketing terms.
If you are going to apply for a content marketer job or running your own blog and simply want to increase your knowledge, you should be familiar with the all the content marketing terms.
In the following list, there are several terms that will definitely help you in your future content marketing work.
25 Important Content Marketing Terms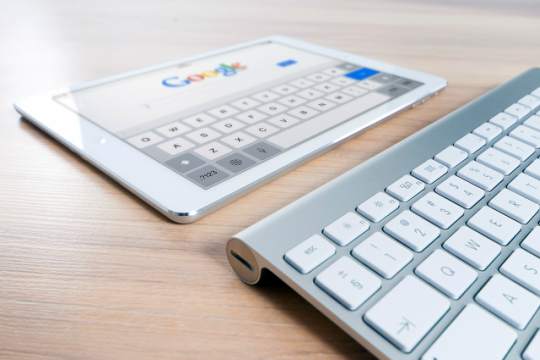 1. A/B Testing
A/B testing is a metrics based evaluation in which we compare multiple types of content versions.
In the evaluation process, SEO experts test several variables including content format, headline, URL, keywords placement and also emojis in the subject lines to make sure it conforms with the latest search engine optimization trends.
Read Also: 5 Essential SEO Techniques for Beginners
2. Above the Fold
Above the fold refers to such contents that are placed on the top parts of the site. Placing contents on above the fold can dramatically increase the users' engagement.
3. Affiliate Marketing
It is a revenue model in which (blogger A) promotes and sells the products/services of B (Business website) online and make commissions on each product/service.
These days, affiliate marketing is a common method to make money online.
4. Aggregated/Curated Content
Currated/Aggregated content is another content marketing term which is used to describe selected contents.
Specific contents are selected from other websites/channels and put into a single page.
5. Black Hat
Just like White Hat, Black hat is another technique to manipulate the search rankings. In black hat, people use unethical techniques and bad practices in order to influence the search systems.
6. Brand Evangelist
Brand evangelists are basically social media influencers who've strong feelings about brands. They recommend brands' products/services online in exchange for money.
7. Branded Content
These contents are just like advertorials. Leading brands usually write quality contents and publish it on top magazines. The branded contents may or may not sales focus.
8. COPE
COPE means "Create Once, Publish Everywhere". It is the cornerstone of content marketing and it is among the one of the best content marketing terms which can be used for internet atomization.
It means that if you create an ebook for your users and then write different blog posts and publish on different blogs and channels and link all these contents to ebook.
9. Click Bait
It is trick, digital marketers use to encourage users to click on the contents. Literally, click bait is a bad technique to promote contents, because these contents have no journalistic value.
10. Content Strategy
Content strategy is the main and core term used in content marketing.
Basically, it is a process in which different steps are involved including planning, managing and distribution of contents.
More Read: 5 Killer Content Marketing Strategies for Small Budget Businesses
11. Contextual Advertising
Content advertising is an advertisement method in which specific ads are shown with respect to type of content, keywords, and user behavior.
12. Data Mining
Data mining is one of the most important content marketing terms uses in online marketing campaigns. It is a process in which data is explored, analyzed and extracted to get to know about the users' behavior.
13. Dynamic Content
Such contents which are unique for website visitors. These users/visitors may see that content tailored to their shopping history or local area.
14. Earned Media
It is one of core goals of content marketing in which publicity is gained through social media, blog posts, news stories without paying a singly penny.
15. Heat Map
There are some SEO tools that highlight the website area where most of the users attract, engage and click on the contents.
16. Influencer
Any individual or brand having good followership on social media or blogs that can influence their followers to increase leads and sales.
17. Lead Scoring
Lead scoring is another technique marketers use in marketing automation to check the leads that how users purchase commodities.
Basically, Lead scoring depends on completion of tasks. If users complete different tasks such as specific numbers of reading blog posts and articles, or filling survey forms then they are more likely to get high lead scoring. Users having hihgh lead score means their probability of buying a product/service will increase.
18. Marketing Automation
There are some marketing tools and online software that help the marketers to automate their marketing tasks. These tools play important role in content marketing campaigns.
19. Need Profiling
Need profiling is something related to data mining but more useful than just data analyzing. It helps the marketers to understand the users behaviors and expectations in order to target them effectively. It also helps the users to create contents that are more user friendly and talks directly to the audience.
20. Newsjacking
In all content marketing terms, Newsjacking is worth mentioning. Content marketers create content that not only addressed their brand products and services but also highlights the latest trends and events to drive unique traffic toward the website.
21. Omnichannel
OmniChannel is a marketing technique used by marketers to engage the users in the ongoing marketing efforts.
22. Schema
It is an effective content marketing strategy to attract search engines. In Schema, we use shared data markup language to make the contents more visible in the SERP results.
Writing proper definitions, showing directions or mentioning event times in the contents are the main techniques af schema.
23. Taxonomy
Taxomony refers to the classification/ grouping of contents into a hierarchy. It helps the users as well as search englines to find most relevant information at singly location.
24. User Generated Contents
If individuals write and publish contents and do not promote any brand, advertisement or affiliate links to make money, then these are UG contents.
25. Remarketing/ Retargeting
It is also one of the best content marketing strategies to retain a website user. Targeted ads follow the users even if they visitor other websites. This technique encourages the users to buy products/services.
More Read: The Ultimate Guide to Content Marketing