Every year, new online stores appear on the WWW. If you look back years ago, the competition was much less and climbing up in the SERPs of search engine results used to be an easy job.
You need to take care of a number of factors in order to make your store reliable and trustworthy. The quality of store design and its usability is largely contributed by the themes and plugins.
In this write-up, we will talk about some free eCommerce themes, but excellent customize WordPress themes for the creation of E-commerce websites.
6 Free WordPress eCommerce Themes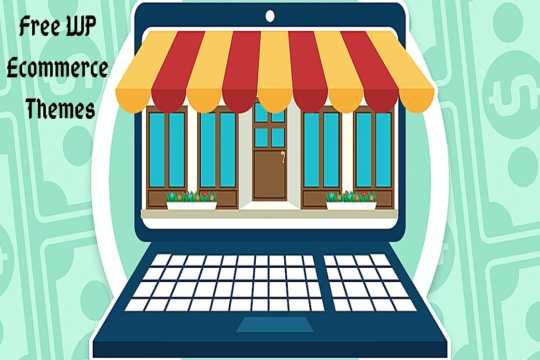 1. Hypermarket
A good number of business persons often look for WordPress themes with lots of features and simplicity on the top. Hypermarket perfectly meets that need. Using this theme, you can make your E-commerce website beautiful and impressive.
The theme is responsive to all mobile devices, allowing online shoppers to access E-commerce websites easily on portable devices and make transactions quickly.
You can customize the theme as per your specific needs and add more colors, widgets, text, tags, etc, to make your website look more appealing & SEO-ready.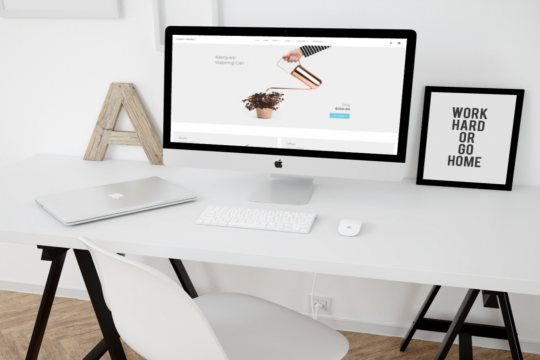 2. SalesZone
This WordPress theme is quite popular for its advanced features. SalesZone comes with a number of features, such as full WooCommerce support, one click demo content, child theme support, automatic regular updates, documentation, etc. Using this theme, you can create all types of WooCommerce stores.
The theme comes with the optimal settings for all major WooCommerce and WordPress functional features. So, you don't face any problem in website creation, optimization, and maintenance.
The theme supports various languages. So, it becomes easier for you to make your E-commerce services available in different languages of the world and reach out a large number of audiences in a few days, weeks and years. The theme is created with clean code and is optimized for speed.
So, your E-commerce site loads fasts on all devices, giving you more business opportunities. It is SEO-friendly also, making it easier for digital marketing professionals to optimize E-commerce websites for all leading search engines and get more business opportunities every day.
It is also helpful in SMO activities as you can share website content on different social media websites in a bid to get more traffic and business opportunities.
3. fCommerce
If you are desperately searching for a premium quality WordPress theme, then your search might end with fCommerce for sure. It is a fully responsive eCommerce WordPress theme, using which all types of online stores can easily be created. It comes with a number of features, such as Full- Width Page Template, Widget Areas, Right Sidebar, and 3-Footer Columns. The theme is Translation-Ready.
It allows visitors to access your content in different languages and make instant transactions. The theme is optimized for SEO, which works wonders when you perform SEO activities. You can use the Custom Logo and Multi-level Drop-down Menu to customize the theme and make your e-store look attractive.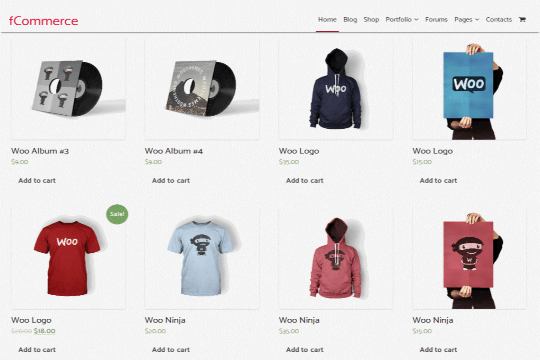 4. Kakina
Kakina is a clean and modern commercial theme with many templates for registration, login, and pages with seller profiles. It is a responsive WordPress eCommerce theme and is suitable for selling both digital and physical products. Using this theme, you can easily create multipurpose online stores.
You can easily add new products through a personal profile on your site and start selling products one by one. Post recommendations of satisfied customers, video and audio previews of displayed products are its core features. Potential buyers can make lists of desires and leave reviews about the purchased goods, making it easier for you to grab more eyeballs on your store and sell products/services in bulk.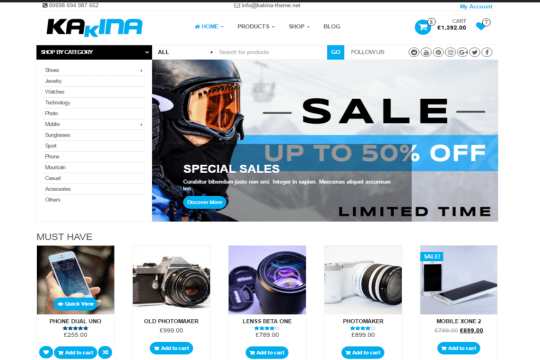 5. E–commerce Shop
E-commerce Shop is a beautiful and responsive e-commerce theme for creating different types of online shopping portals. It automatically shows a lot of demos for your homepage. You can customize every aspect of your theme and make your store stand out from others. You can take advantage of a large selection of widgets to build your homepage design easily and effortlessly.
The theme has lots of icons that will help you to highlight the different components of the store, and on the home page a lot of space to show products from different categories. It allows you to integrate online chat module. So, you can easily answer any questions from customers instantly.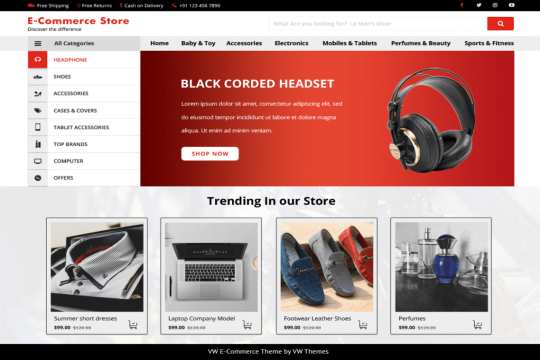 6. E-commerce Lite
This is an ideal theme for creating online stores dedicated to Fashion, Shoes, Jewelry, Watch, Sport, Technology, Mobile shops. You can use the slider to present new items or popular products to customers in an easy way. Show the benefits of online shipping using this theme-free shipping, discounts for subscribers and more.
E-Commerce Lite allows you to go to the blog from your homepage to tell potential buyers about the latest fashion trends. It comes with a live theme editor so that you can create your own unique design.
Online buyers can use the quick view option to get an idea of the details of the product of interest and make shopping decisions easily.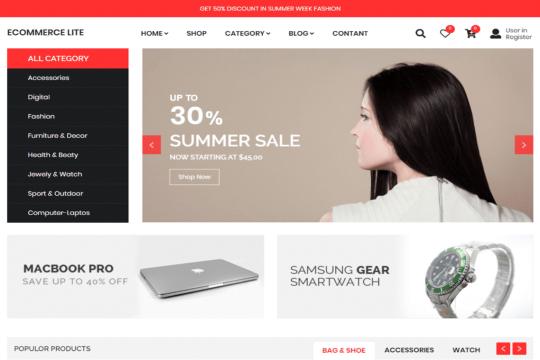 Conclusion
Always keep in mind that creating your own online sales platform is an easy task if you have the right combination of high-quality WordPress ecommerce themes and plugins. Going through the details of numerous themes, checking their pros and cons critically and choosing an ideal theme is not an easy-going task for website owners.
Most people prefer using free themes while creating E-commerce websites with the WordPress CMS. Just go through the above-mentioned details and choose an ideal theme for the creation of your E-commerce website.
Author Bio: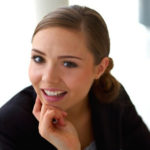 Marie Thomas is a professional WordPress developer who are great at delivering focus in her writings. She currently works as a senior writer for Wordsuccor – Offshore WordPress Development Company . Wordsuccor is a Custom WordPress Theme Development company, giving proficient theme & templates customization services across the globe. Follow her at Facebook , Google+ and Twitter .