Growing an online business can be a tricky. As the director of e-commerce for a small business, I've had plenty of experience with establishing and growing an online brand in what is a highly competitive marketplace. Here are my top tips for growing your online brand:
How to Grow Your Online Business?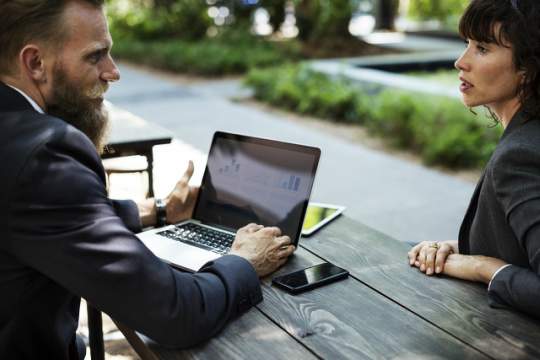 1. Research SEO
Online success doesn't happen overnight. Most digital marketing investments take time to pay off and building your online reputation isn't as easy as simply putting a website live.
Search engine optimization is the practice of getting your website to rank higher on Google search rankings. There's some basic practices you can do yourself, so it's recommended to look into the basics of SEO when launching a new website.
As your business grows, you're better off paying for an external agency to help out with more difficult aspects of SEO, like link building, reporting, and user experience. You'll need regular audits and reports of your activity to know what you're doing right and what content is having a positive effect on your search rankings, as well as guidance on how to optimize a well-performing site so it delivers even more sales.
Related: How to Integrate Your Branding and SEO
2. Use a range of digital marketing channels
Pay-per-click is another method of advertising your business on the internet. Using the Google AdWords tool, PPC advertising work by placing advertisements for your business at the top and side of Google search engine results. Your account is only charged when someone clicks on the ad and daily or weekly budgets of how much you want to spend can easily be set.
Depending on the competitiveness of the industry you're in, this can affect how expensive each click is (a highly popular industry like fashion will cost significantly more per click than a specialist industry like manufacturing tools).
Social media can also be a useful way of growing your online brand. That said, due to changes to Facebook's algorithm, the organic reach of your messages can be limited if you don't pay to boost posts. Put aside a specific social media budget each month to use when boosting posts to the demographics that you're aiming to target with your products.
Email is a tried and tested method of keeping in touch with your customers about new offers and promotions, as well as offering customer support and advice.
3. Invest in technology
Automating the way your business works can save you countless hours that can be better used elsewhere. My business uses Brightpearl – a CRM system that helps manage customer information and order data – which has saved us untold man hours, and something we'd have invested in earlier given what we know now.
We also use a digital stock system called Wits Warehouse Solutions, which is integrated with Brightpearl. This allows order details to be sent to our warehouse, giving us complete visibility of our stock levels and streamlining the process of our e-commerce efforts.
4. Look after your best staff
One of the hardest things in business is finding good staff. A team that will support each other is vital, as is finding candidates with the right attitude that will enhance the company ethos.
Once you've attracted the right people and they've built strong product knowledge, the most important thing is hanging onto them. Offering salaries that meet industry standards, not to mention investing in nights out, day trips, and other fun activities, has a positive impact on morale as a whole, which aids staff retention.
5. Look for opportunities for growth
A big moment for us was the acquisition of another business. A competitor in the same industry announced it was going under, so we purchased the brand and website, then relaunched it ourselves. This was a big step in our growth, helping us enter new markets and stock a wider range of products.
Growth doesn't just mean taking over another brand, however, as simply investing more into your website and scaling up your SEO, PPC, and social media efforts at the right time can help your business reach new people and increase your revenue.
Author:  Joanna Threlfall