Airbnb is a leading online marketplace where people can find list of rental properties, discover and book accommodations across the world.
In simple words, it lets people rent out their spare properties to people who need them. Airbnb was established in 2008 and it is prime example of sharing economy model.
How Was Airbnb Created?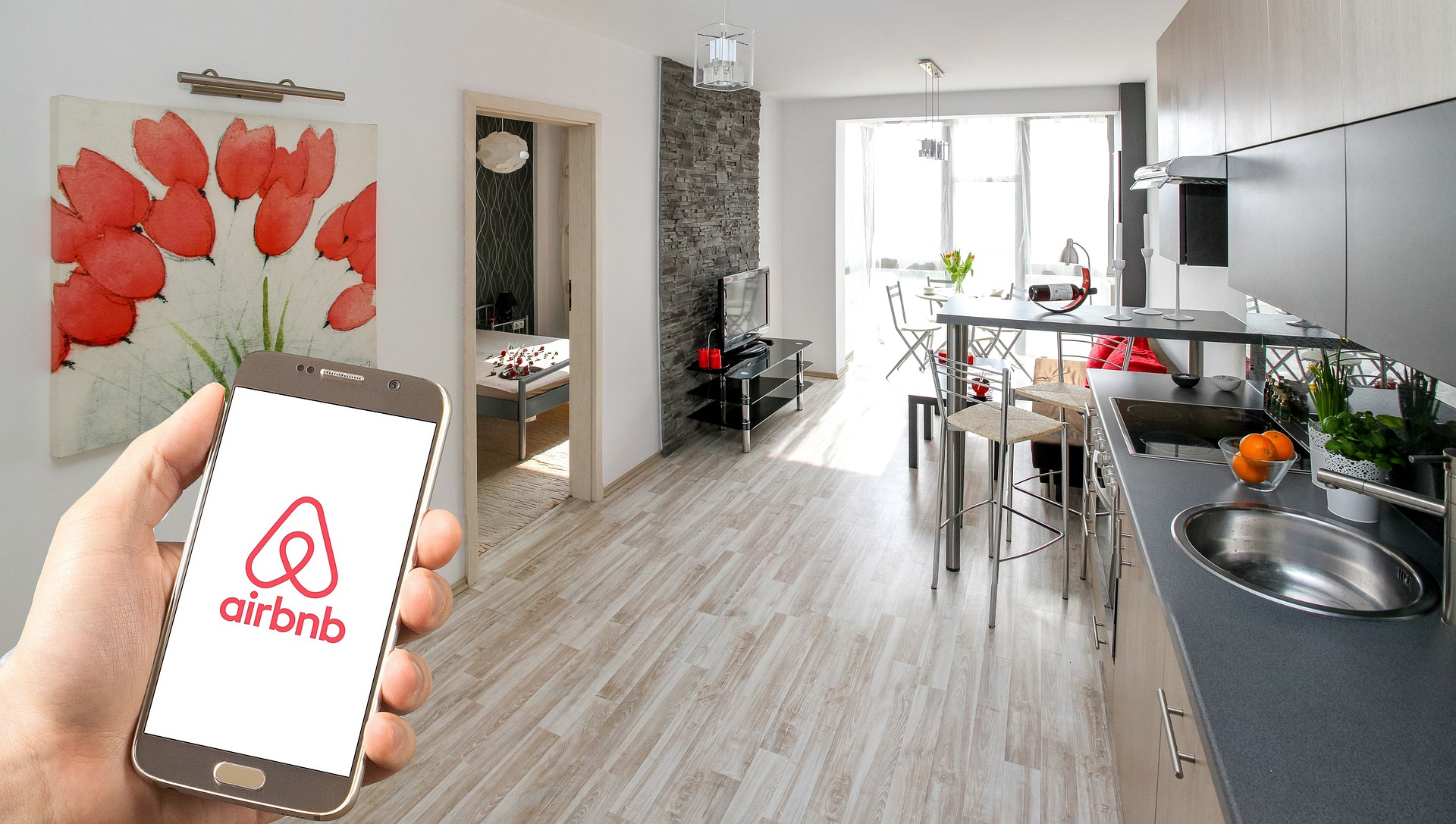 It all started with an email about a fun way of making money.
In around 2008, two people, Brian Chesky and Joe Gebbia were struggling to pay their rent. To deal with this problem, they offered airbeds for rent to three guests in their apartment.
Due to this, they named it air breakfast and bed.
That fun idea of making money proved to be useful and turned into the company that you hear of everywhere and is worth so much today, Airbnb.
Fact 1: An iPhone app for Airbnb was created in November 2010.
How Does it Work?
It is easy to book. Once you have created a verified profile, send a message to the host, and book instantly. The hosts will provide you with the calendar of availability.
Once that is done, the host will arrange a meeting, show you around the properties, and provide you with the details you need to know.
Some Benefits of Airbnb
Guests get reasonable value accommodation at a vast range of prices, and hosts can cash in on spare space.
According to an economist, Dr. Margarethe Theseira, if an Airbnb host lists their property for seven days a month, they would earn, on average, £5,600 per year!
Fact 2: It was noted that Airbnb had more than 4.5 million properties in around 81,000 cities. The company's host earned an excess of $41 billion.
Airbnb During The Coronavirus Pandemic
The idea of staying in a home that is owned by someone else and probably had other guests previously in this pandemic does not sound like a great idea. After all, nobody wants to risk catching the virus.
The only way to value the company is at the money, they raised before. As of 2017, their valuation was 31 billion dollars, but in the pandemic, they had to raise 2 million dollars to stay afloat on the valuation of 18 million dollars.
Airbnb Going Public
As Airbnb is privately held, its shares are not readily available and not available in the stock market yet.
Furthermore, its financial statements and other information are unavailable, so performing the due diligence to validate the purchase is impossible.
But don't worry, that is going to change soon. They have announced that they submitted a draft Registration Statement on Form S-1 to the Securities and Exchange Commission related to the proposed initial public offering of its common stock.
In other words, they declared that we would probably be able to purchase their stock in the stock market soon in 2020.
However, due to the coronavirus pandemic we are currently in, there have been delays in their plans. But they confirmed that their plan to go IPO is still on track.
The Airbnb IPO date is unknown currently, but reports show that it may go public in December 2020. So, it is soon that you will be able to buy their stock.
How To Buy Airbnb Stock Once it Goes Public?
Now to the real question; how to buy Airbnb stock?
Once the Airbnb stock goes public, what you have to do is first register with an online broker account and select your preferred online broker option. After you have done that, you can start your trading.
How to Acquire Airbnb Stock Pre-IPO?
There are 3 ways, if you want to buy Airbnb stock pre-IPO:
#1 Purchase the Airbnb stock in the Initial Public Trading (IPO)
With the marketplace evolving and changing, it is now easy to gain access for regular investors as well. Thanks to the help of financial technology, regular investors can invest in IPO as well.
TradeStation has to be on your top of the list for accessing IPOs. In fact, they have partnered with ClickIPO, so that the customers enjoy seamless access for IPO. The app is available for all investors based in the US.
#2 Purchase the Airbnb stock in Pre-IPO secondary marketplaces
Many shareholders face the problem of having multi-million-dollar net worth, but not having liquid stock due to not trading on an exchange.
But, there is now a solution for that problem. There are two platforms, Sharespost and EquityZen, that you can use to liquidate your holding pre-IPO.
#3 Purchase the Airbnb stock after the start of trading.
Acquiring pre-IPO shares is usually for wealthy investors, so you will have to wait for the IPO to complete before you can get your hands on the stock.
Direct your efforts in waiting for the IPO and purchase the Airbnb stock through an online brokerage account. Start with a company that you are well aware of.
A bonus way of getting it!
You might be included in the directed share programs for executives, affiliates, and other people who helped the company grow. This means that Airbnb might offer you IPO shares if you are a part of it.
What is the Airbnb Stock symbol?
The Airbnb stock symbol is not known yet, as the company has not submitted public filings to the Securities and Exchange Commission. It will be revealed in the public S-1 filing.
What is the Airbnb stock price?
Since Airbnb is not public on the stock exchange, there is no stock price as of yet.
Final thoughts
The acquisition of pre-IPO shares is not so easy. But if you are committed, you can pay attention to the offerings and follow the pre-IPO marketplaces, so you can be accredited to invest.
On the other hand, you can wait for the IPO dates to buy the shares.
Whatever is in your luck!
Piece of advice: don't purchase the stock with money that you can't lose!
You May Like To Read:
Author: Sobiya