Owning a home is among the most significant investments we ever make in our life. Sometime, you may decide that you want to sell your house due to reasons such as a growing family, need for urgent money or a new home.
Typically, people use realtors to sell their properties, but things are quickly changing. Today, you can advertise and sell your property online without a realtor, but through an online sales platform.
Nowadays, the world of house hunting is getting increasingly digital. Research indicates that 95% of house-hunters start the search for their new homes online.
More house hunters are now going online for information to support their purchase decisions than ever before. This means that an online listing is a perfect way of accessing a large community of buyers.
However, selling properties online can be more challenging than you think. This article highlights essential steps you can take to ensure you find buyers trooping your property;
Follow 6 Steps To Sell Properties Online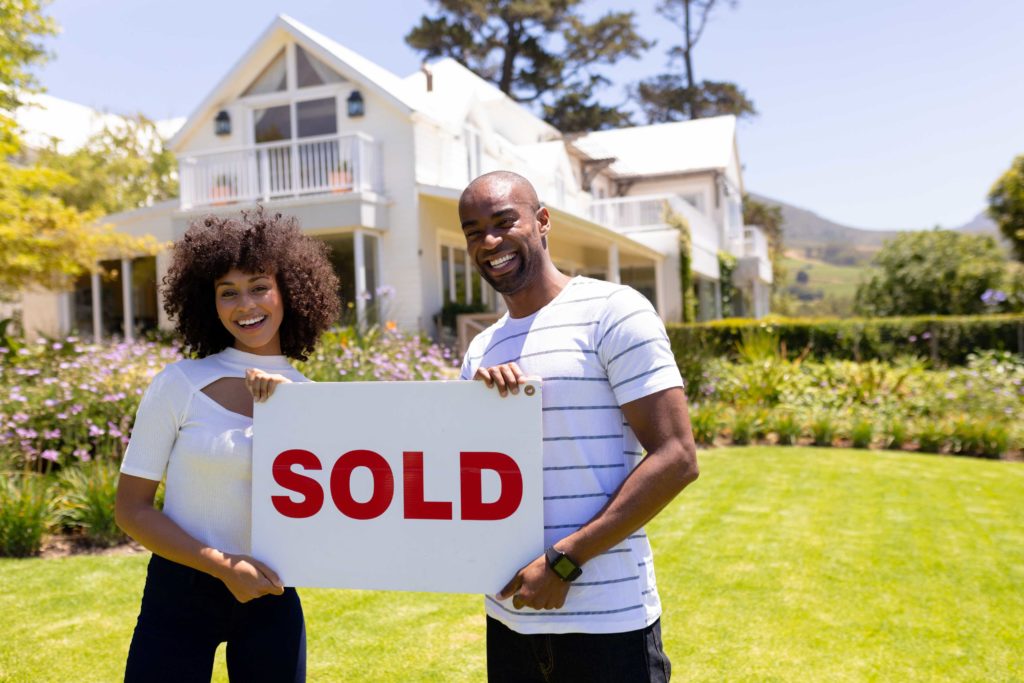 1# Research For a Competitive-Asking Price
Most property owners have an idea about the general worth of their property. You can start by using home value estimation tools, but you need not stop there.
A very high asking price can significantly reduce the chance of getting your house sold, but you also need to be careful not to undersell your house.
In the end, it is really up to you and your marketing agent to decide how much your house is worth. Some factors that will influence your asking price include;
Prices of comparable houses that have sold in the area.
The 'wow' factor or aesthetic appeal of the house to the potential buyers
Your personal needs as a buyer (Such as the desire to sell quickly)
The physical condition of the house
2# Take Jaw-Dropping Photos
You could have seen a magazine spread of a house and doubted if such a property really exists. That's what is needed to take amazing listing photos.
Crisp real estate listing photos have a tremendous impact on the sale of your property– your mobile photos may not cut it, so you better look for professional property photographers.
A real estate photography company found out that top-notch property photos can make a house sell 32% faster than other listings with average photo quality.
You can include shots of your kitchen, bedroom, living space, and garden area so buyers can have a perfect picture of what you're offering.
3# Provide an Attractive Description
Your home is not required to have a high-end finish or luxury features to be worthy of a good write-up.
However, a good description doesn't have to be exaggerated or made up of lies. Simply write a description that is creative and concise yet elaborate enough to tell the full story of your home.
4# Choose a Sales Platform/ Provider
If you want to get your house sold, you don't just have to be on the internet. You need to list your property on the right real estate website.
Be sure to choose a property website that gets a lot of traffic, such as the Fair Cash Deal. If you post your ads on unrelated sites, you may never get your property sold.
For best results, you can use online estate agents who can get your property listed on hundreds of listing websites without having to pay a dime.
5# Accept an Offer
Assuming that a buyer has already viewed the property and expressed their interest, you can go ahead and verify their identity before accepting their offer.
If you still need to negotiate the property price, you'll need to keep the communication friendly in order to ensure your potential client feels comfortable.
6# Exchange Contracts & Settlement
This is the final step in your property sale process. Exchanging contracts happens after a solicitor has completed the necessary search, and both parties have agreed on the contract terms. Once contracts are exchanged, you will be in a legally binding agreement to sell the property.
Money exchanges signifies the completion phase. Usually, completion happens two weeks after exchanging contracts and signifies that a buyer has taken legal possession of your property.
Final Thoughts
Since more and more buyers are using the internet for house hunting, it is safe to say that online listings will remarkably improve your chances and speed of selling your property. A well-listed house will typically sell in around eight weeks, although this may vary significantly between different regions.
However, when listing your property online, make sure to give a strong first impression both in the online listing and during viewing.
Resources: