Selling a luxury property is considerably different (read: time consuming) than selling a normal property.
For starters, sellers may need to adopt a selling strategy for only niche buyers. If you have recently put up a luxury home for sale in Irvine or any other exclusive city, or are about to do so in 2020, here are 5 things to consider.
7 Things to Remember When Selling a Luxury Property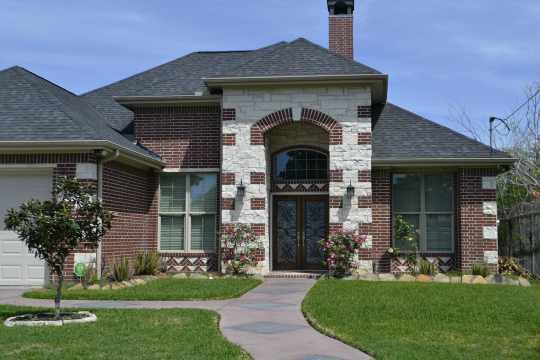 1. Professional Stager
Most of the local real estate agents are familiar with the process of staging. This involves removing your personal items (such as photos from the walls), de-cluttering your home, and removing excess furniture to make the rooms look bigger. However, selling a luxury property is a totally different ball game.
This is where the services of a professional staging company can be sought. They are well-trained and experienced in the various methods to make your property look appealing to prospective buyers. It is necessary to consult these professionals before putting up a "For Sale" sign outside your home.
2. Repairing & Remodeling
Real estate agents stress the need to repair and remodel homes before selling them. This includes repairing all broken taps, tiles, floors, and faucets, putting up a new roof, and repainting your home. These add value to your home and improve your resale value.
Luxury properties don't follow the same principle. When it comes to such properties, prospective buyers are interested in purchasing the luxury house as it is- without any repair or remodeling carried out. Unless the repairs are absolutely essential (e.g. broken or leaky roofs), do not consider any remodeling work.
3. Specialist Realtor
When it comes to selling luxury properties, a normal real estate agent may not have the requisite knowledge or skills to sell the property.
As mentioned earlier, luxury properties have their own niche market and prospective buyers are likely to be high-income earners with considerable wealth and influence.
To sell the property, you need to hire a real estate agency that specifically deals with exclusive properties.
Sometimes, the market trends for luxury properties are vastly different from those of normal/budget properties. As a result, a luxury realtor service is more likely to be equipped with sufficient market knowledge to be able to sell the property.
4. True Value
Selling a luxury property is more than just selling a house. As a seller who has lived there for years, you may have several fond memories of the place.
This sentimental value should be reflected in your property value. In some cases, your home rests on a valuable piece of land, such that the property value exceeds your home value tenfold. It is, therefore, necessary to consider demolishing your property.
5. Advertisement
Luxury and high-end properties attract a certain amount of fame and glory. A large 17th-century luxury manor is likely to have housed some of the most revered men of the country. As a result, prospective buyers will be willing to pay large amounts of money for the prestige attached to the property.
In such cases, a loud and bright advertisement that proclaims a luxury property for sale is likely to attract the wrong attention and allure the wrong parties to the table.
It will also make your property susceptible to theft. It is necessary to advertise your property for sale discreetly.
6. Good Timing While Selling Luxury Property
A great tip for selling luxury property is to take advantage of the season when there are several buyers looking for real estate.
Luxury properties are located in areas with local attractions. In the summer prospective buyers can get a true feel of the exquisite residence.
There will be many features that you can appreciate in the summer such as a magnificent landscape, luxury swimming pool, tennis court, and other things. For most of the locations, spring is considered as the best time of the year for selling a luxury home. In this season, buyers can easily get an understanding of the land, which is a huge selling aspect.
7. High-End Photography and Virtual Tours
Luxury properties deserve brilliant photography. Just as an amazing portrait can bring out the best in you, an exceptionally skilled photographer can make your luxury home look its best.
This is one of the most crucial aspects of marketing a luxury home, and it is important that the photos of your property should attract prospective buyers.
A video is also as crucial as pictures when selling the luxury real estate. Many buyers visit from across the country to invest in exquisite homes.
A video tour can provide a good overview of what living in your home would feel like, and it also conveys the specialties of your property. The virtual tour may cost a bit of money, but it can be a great investment to attract the right buyer.
Know How to Sell
Selling luxury properties requires a different approach than selling a suburb home. Luxury homes have features that are not commonly found in any other property, such as high-end woodwork, traditional or modern light fixtures, state-of-the-art appliances, indoor pools, wine cellars, extravagant home theaters, intricate security system, smart-home technology, energy monitoring, etc.
Every one of these features and component needs to be stated by the Realtor to get the best price of the property. Neighborhoods and location are other important factors when selling the luxury real estate.
When you are aiming for the right value and price, you must have an agent who understands the worth of luxury and knows how to attract potential buyers. Each of these seven crucial tips should be considered by your real estate broker when selling a high-end home.
Resources: 
Author Bio: Ilean Jane is fun loving and loves to blog. She is a story teller, a foodie and looks forward to anything adventurous. Currently she is working for Irvine Residential living.