Indeed, there is certainly a misinterpretation that investing in real estate requires property ownership, although it is logical to believe that you can only invest in real estate by purchasing properties. However, there are many ways for you to invest in real estate without buying properties.
Still, these other forms of real estate investments provide advantageous, passive cash flows, and less upkeep from an investor. As such, investors can potentially gain tons of benefits even without purchasing properties.
For a little help, listed below are the most promising and sought-after real estate investing opportunities without having to buy physical properties. Check them out!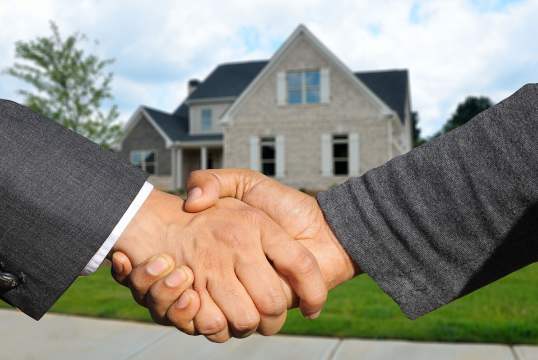 1. Real Estate Investment Trust
A Real Estate Investment Trust or REIT is a great way to get an insight into the real estate industry. Real estate investment trusts are businesses that handle different investment properties, like mortgage bonds or mortgages.
Nearly all REITs trade on large-scale stock exchanges and its shares can be easily sold and bought. Real estate investment trusts normally have a wide range of real estate properties like warehouses, apartments, shopping malls, offices, and many more.
Just like mutual funds, REITs also pool or collect investments altogether, generate gains and income, and grant investors to invest in an expanded portfolio of properties. As such, investors can expose their portfolio in real estate without spending a lot of money buying a property.
2. Property Funds
If you want to manage commercial properties in the market, without being accountable for the property itself, you can choose to invest your money in property funds. However, if you are just starting out in the world of investing, you will certainly need to do a lot of research first.
Property funds are an Openly Ended Investment Company, or OIEC invested in properties. It provides a chance to build a financial interest in the type of property you will not buy directly.
In property funds, the money you invested will be meld or combined with the other investors, just like in mutual funds. Know that the cost of one unit or share in property funds can greatly change every day based on the fund's performance, meaning the fund can potentially decrease or increase its value.
3. P2P Lending
If you are not yet ready to become a landlord but you want to delve into residential property market, try peer-to-peer (P2P) lending. It might be the solution to your problem.
P2P lending happens when two parties either lend or borrow. Meaning, one person lends money, and the other one borrows it. However, the lending process is run through an online platform, not in a bank.
Not only you can lend money to individual customers, but you can also lend money to some starting businesses, and to residential property investors. You can lend money to these investors in the form of rent-to-own mortgages.
4. Home Construction Investing
Of course, real estate is not only about purchasing and gaining from prevailing companies. There's an integrated industry of homebuilders in charge of building neighborhoods in developing cities. You can certainly benefit from these companies who deal with various homebuilding process.
But when assessing homebuilders, make sure to study all details of the business. Know if the company is in an area with high real estate performance or low real estate performance. Examine the performance of the real estate trends.
Remember that the homebuilder performance highly correlates to the economy. When there is a lot of job demands, people would want to invest in new homes. If the economy is slow-moving, home sales will decrease.
5. Real Estate Focused Company
Lots of companies that manage and handle real estate are not the same as a real estate investment trusts. These companies usually pay a lower dividend compared to a REIT. However, the businesses have more privilege and right to reinvest earnings to expand.
You can purchase stocks from real estate focused companies like Rose & Jones or RE/MAX Holdings Inc. Know that there are companies whose focus is on developing malls, office spaces, and houses. If you invest in one, you can resell or rent them to gain income.
Takeaway
Real estate investing is one of the smartest and safest types of investment, but depending on the existing market conditions and your knowledge of the area you would like to invest. You should know that investing in real estate does not always require you to buy a physical property.
It is a typical misconception of real estate investing. In fact, there are many real estate options for which you do not need to buy properties, but earn the very same income and benefits. From REITs to real estate focused companies, you can certainly find the right real estate investing for you.
Read More
Author Bio

Lisa Jones is an aspiring real estate agent. She likes to write articles about real estate to expand and widen her knowledge about the business. In her spare time, Lisa goes to the gym.