No matter what sort of business it is, having the help of an accountant can be integral to its success. Their skills go beyond merely keeping you on HMRC's good side, though that's certainly high on the list of useful qualities.
The knowledge and experience that an accountant brings to your business also helps to ensure that you claim for every possible expense, allowance and tax relief, whilst helping you stay as tax-efficient as possible.
Accountants can even health check your business on a regular basis, making sure that you're maximizing every opportunity to increase your profits. They can have significant influence on your business, so your choice of accountant is pretty important.
It can be difficult to understand all the accounting terminology though, so to help you cut through the jargon we've compiled some tips to help you choose an accountant for your business.
6 Steps To Hire An Accountant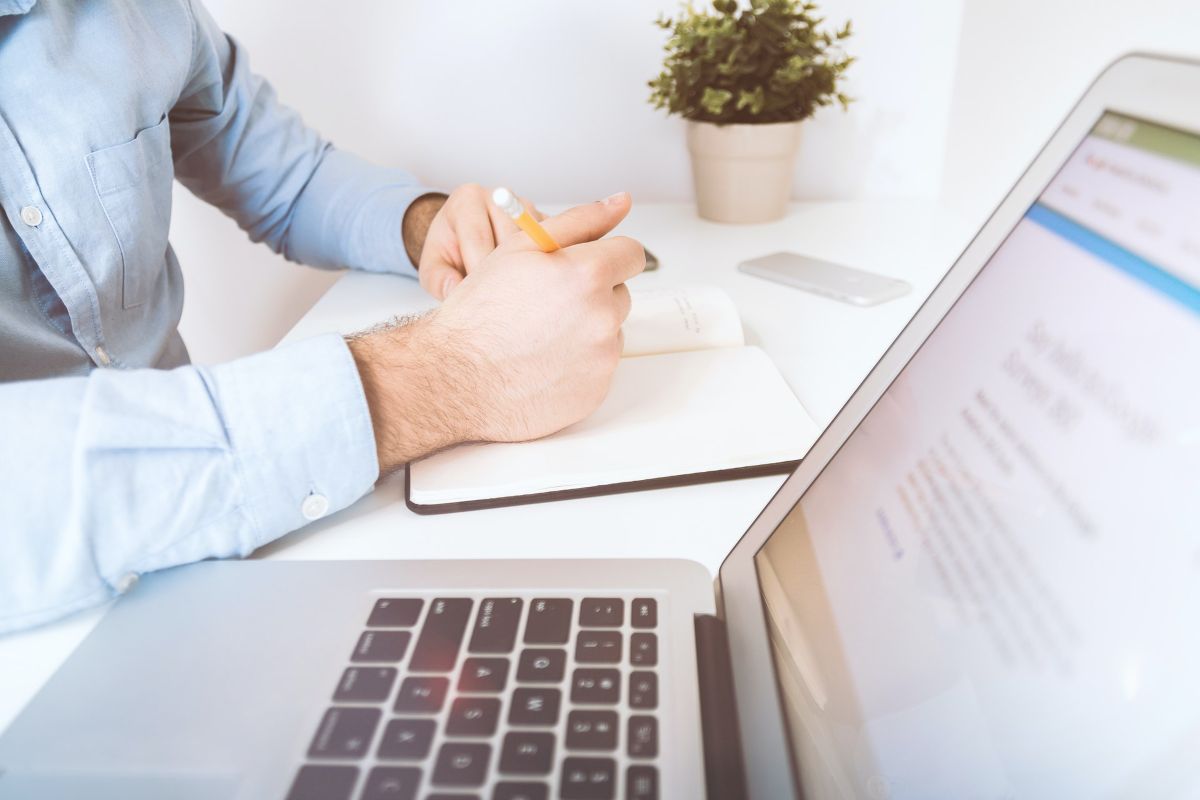 1. Decide Whether Location is Important
Thanks to the wonder of modern communications there are accountancy firms who operate entirely on an online basis. Rather than visiting them in-person, you'll collaborate with accountants in London through video calls, phone calls, emails, and (sometimes) cloud-based accounting software.
Some people do prefer having a traditional high-street accountant that they can call in on for face-to-face meetings, so consider what you feel most comfortable with.
It's also worth checking that your local accountant does indeed still offer in-person appointments – COVID has forced lots of businesses to minimize contact.
If you're not too worried about meeting your accountant in-person, then looking for online firms can widen your net considerably. You might also save some money on fees if they don't need to cover high-street rates.
2. Look For Accountants With Specific Industry Experience
Most firms will have accountants with a huge range of experience across multiple sectors. Whilst the majority of accountants will be able to handle your business accounts, you might also want to look into those with industry-specific experience.
For example, if you have particularly complex VAT arrangements, or if you're part of the Construction Industry Scheme, having an accountant with plenty of practical working knowledge in those areas can help make sure you're taking advantage of everything available to you.
3. Shop Around & Check The Reviews
Running a business can be demanding and stressful, so it's worth shopping round to make sure you have an accountant you feel comfortable working with. Personality isn't essential but it's reassuring to know that you understand each other.
Treat the process of choosing an accountant like any other major purchase. Do plenty of research to help you understand what sort of services are available (and whether or not you really need them).
Ask for quotes, and don't be afraid to ask questions before agreeing to anything – it will help you feel more confident that you're making the best choice.
It's also worth asking for recommendations from within your network. Keep an open mind about the feedback (and who is giving it) but it can be a useful starting point on what to look for, and who to avoid.
4. Check Their Qualifications
Be careful with your research, and check that any interesting-looking providers really are qualified accountants.
An 'account manager' could well mean the person who liaises with the client, rather than managing the business accounts. Likewise an accounts specialist doesn't necessarily mean they're a qualified accountant.
Before you hand over your books, check that they're qualified in at least one recognizable accountancy certification, such as AAT, ACCA or ICAEW. These are the industry benchmarks for quality, and show that the accountant is carefully regulated and up-to-date with their knowledge.
5. Ask About Communication
Whether you're eying up an accountant based nearby or one who offers digital services, check how they communicate with clients.
Accountancy firms don't all work in the same way, so you may find your experiences can vary wildly between them. Some will assign you your own accountant who you speak to directly, whilst others might have an account manager who acts as a buffer.
Think about what you feel comfortable with, and how often you're likely to need to chat. It can be comforting to know you can get answers quickly and easily if you need them.
During your consultation call you might also want to ask about other communications that they send. For instance, do they send deadline reminders, or will it be your job to remind them? Will they keep you up to date on any news or developments which might be useful?
COVID and lockdown had a serious impact on many businesses, who then needed help from their accountant to understand what support was available, and how to access it. If this is the sort of proactive support you're looking for, don't be shy about asking them outright if it's part of the service. Which brings us neatly to…
6. Check Their Pricing Structure
One of the most important things to ask when shopping for any service, accountancy included, is how their pricing works.
Like most things, it varies from firm to firm. Some accountants will charge an hourly rate for every bit of work they undertake for you (yes, even that five minute phonecall). Others might charge you a flat fee, either for a year, or split into equal payments across the contract term.
As with any agreement, check what's actually included in the price, too. You might be charged a flat rate, and then receive a bill on top for any additional work, such as phone calls or dealing with an HMRC registration.
Also ask about additional services; for instance if they handle limited company accounts, will they also include a Self Assessment tax return for the director? Other services again, such as payroll, bookkeeping and beyond may or may not be included, too.
When looking for an accountant, these are great things to check off your list to ensure you're making the right choice. Don't forget to be thorough and ask plenty of questions before signing up!
Read Also:
Author Bio: Elizabeth Hughes is the Head of Content at The Cheap Accountants, specialising in financial services. The Cheap Accountants compares quotes for affordable accounting services for your business.