It is essential for a business to maintain long-term relationships with customers. Regular customers are the backbone of any business, as they provide a steady stream of cash and spread the word about the company.
Let's discuss the best practices in order to earn repeat customers for your business.
10 Best Practices To Earn Repeat Customers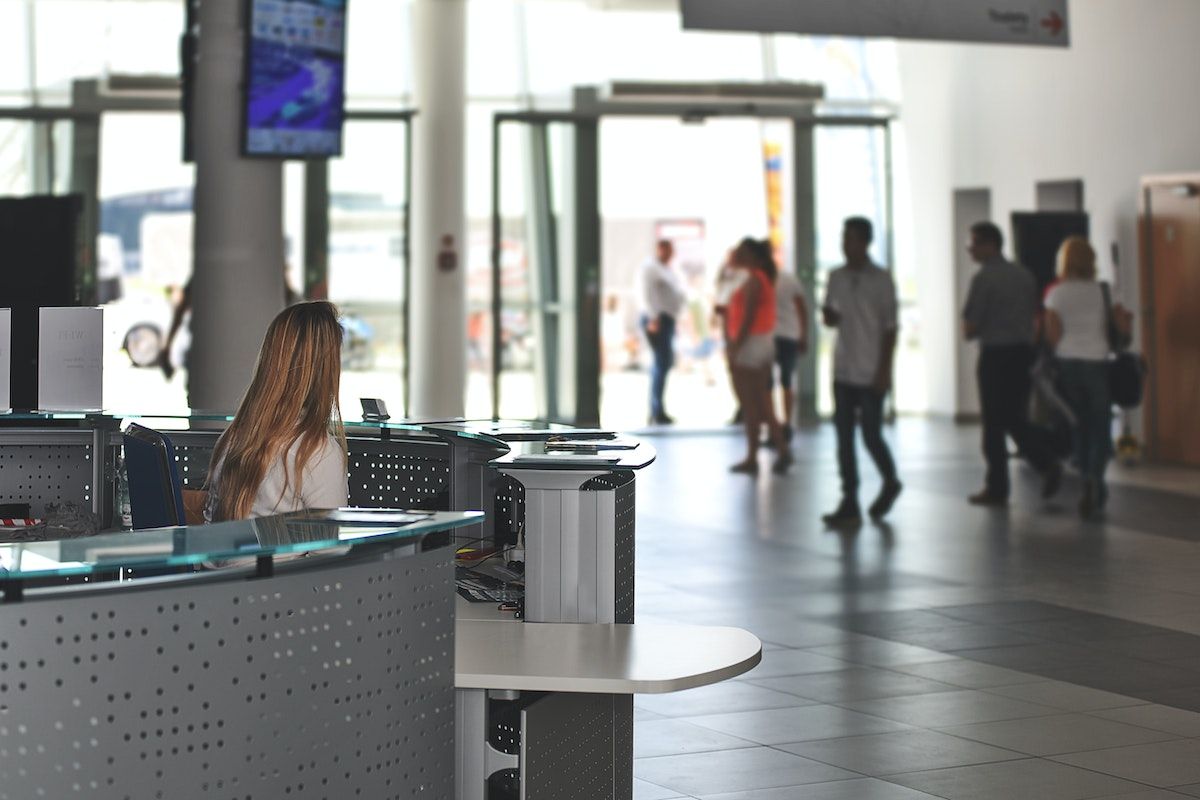 1. Providing Excellent Customer Service Is Key
Providing excellent service to consumers is the first step in attracting new customers and retaining old customers. This entails handling inquiries and complaints from customers in a prompt and courteous manner.
In order to meet and exceed customer expectations, businesses must go the extra mile by providing customized service and one-of-a-kind offers.
2. Don't Forget to Build Trust and Relationships
In order to earn repeat customers for your business, you will need to establish a solid relationship with your customers. Provide detailed descriptions of your products or services, guarantee their quality, and deliver as promised to achieve this goal.
Maintaining regular contact with consumers, whether through newsletters, email campaigns, or even just a quick phone call, is an effective way to both keep them as customers and show how much the firm values them.
3. Offering Personalized Experiences Is a Must
One way a business can stand out and make its customers feel valued is by providing customized service. By studying customers' tastes and habits, businesses may tailor their services to each individual and provide memorable interactions that will earn repeat customers for your business.
Whether it's through targeted product recommendations or promotions that speak directly to a customer's passions, personalization has the potential to be a powerful tool in building lasting relationships with customers.
For example, having more options or doing the packing better than anybody else during the holiday season can be a way to keep customers returning.
4. Try Continuously Improving Products and Services
Maintaining customers' interest and loyalty requires constant development. Performing this requires consistently asking for feedback from customers, studying the market and competitor dynamics, and adapting offerings accordingly.
Maintaining excellence is a strong indicator of a company's commitment to meeting customer needs, which is essential in constructing customer loyalty.
5. Always Reward Loyal Customers
Rewarding regular customers is a great way to show appreciation and encourage them to buy from you again. To that end, you can employ a loyalty program, an incentive, or even a handwritten note of appreciation.
By recognizing and rewarding client loyalty, a company may generate a strong sense of community and make its customers feel appreciated and encouraged to return.
6. Consistency Is Key
Regular customers can only be kept happy with reliable service. This involves doing things like keeping up a steady stream of communication with customers and keeping the quality of your products or services at a constant level.
It is essential for a business to build a reputation for reliability in order to attract and retain customers, and this may be achieved through a commitment to consistency.
7. Try to Utilize Social Media Effectively
Social networking has become an effective tool for businesses seeking to interact with customers and encourage repeat purchases.
Establishing a company's presence on widely used networks like Facebook, Twitter, and Instagram allows for two-way communication with customers, developing connections with those customers, and promoting the company's products and services.
It is essential to provide content that is both interesting and useful for consumers. A restaurant, for instance, may share cooking tips, menu items, and even glimpses into the kitchen. A clothing store could include helpful tips and information on the latest trends.
Engaging with customers via social media is a great way to show appreciation and build relationships. Strategies to engage customers and earn repeat customers for your business include responding to comments and messages, hosting contests and giveaways, and offering exclusive discounts to social media followers.
8. Always Ask for Feedback
Customer feedback is a great way to improve products and services and strengthen relationships. To gather customer opinions, businesses might utilize methods like surveys, focus groups, and even direct contact. Pay close attention to what your customers are saying, both good and bad.
Customers will appreciate feeling heard, and comments can be used to inform product development. Customer loyalty can be fostered when a company demonstrates a commitment to meeting its customer's needs and wants by actively inviting and incorporating their feedback.
9. Embrace Technology
Keeping up with the competition in today's fast-paced business environment requires an openness to new technologies. E-commerce sites and mobile apps are just two examples of the many channels via which businesses can interact with customers in the digital age.
By putting a chatbot on the business's website, for instance, customers may get help whenever they need it, day or night. This could speed up and improve the resolution of any issues they may be experiencing. There is potential for mobile applications to offer loyalty programs, limited-time discounts, and individualized service.
Businesses that are willing to adopt new technologies may find that they are able to streamline processes. Try to improve their relationships with customers and provide a more pleasurable and convenient service.
For example, with today's technology, it's possible to improve your business communication with your customers. By doing that, your customers will feel closer to your business and are likely to make repeat purchases.
10. You Can also Partner with Other Businesses
As a means of attracting new clients and retaining existing ones, working with complementary businesses could prove to be quite effective. A clothing store, for instance, might team up with a local beauty parlor to provide customers the full fashion and grooming treatment.
Partnerships can also be formed through affiliate programs where companies promote each other's products or services for a commission. This could be a great way to build relationships with other local businesses while also reaching out to new customers.
In Conclusion
Client retention is essential to a business's growth. By consistently exceeding customers' expectations, building trust and relationships, providing individualized service, releasing new and improved products and services on a regular basis, rewarding customers for their loyalty, and maintaining a high standard of quality, a business can establish a firm foundation in order to earn repeat customers for your business and sustained success. A company's growth and future success can be ensured by focusing on these key aspects.
Read Also:
Author's Bio: Jane Wright has over 15 years of experience as a business consultant. She has worked for several companies, including Worldwide Moving Systems, and she loves advising businesses on how to better serve their clients. She enjoys writing about business and customer service in her spare time.