As an employer, you might think about the different ways you could make your employees happier. You might have heard about it – the happier your employees are, the more productive they will be, and if they are more productive, the company will be more successful.
If you are considering re-opening your office or if you have built an office space just recently, you might want to get one of the best banners for your business. You could redefine the message – by focusing on layout, font style, and size.
The slogan that you write on the banner will make your employees feel welcomed and even set the mood for the day.
Nonetheless, here are some easy ways to make your employees happy and to make your workplace more productive.
Read on to learn more!
3 Ways To Make Your Employees Happy at the Workplace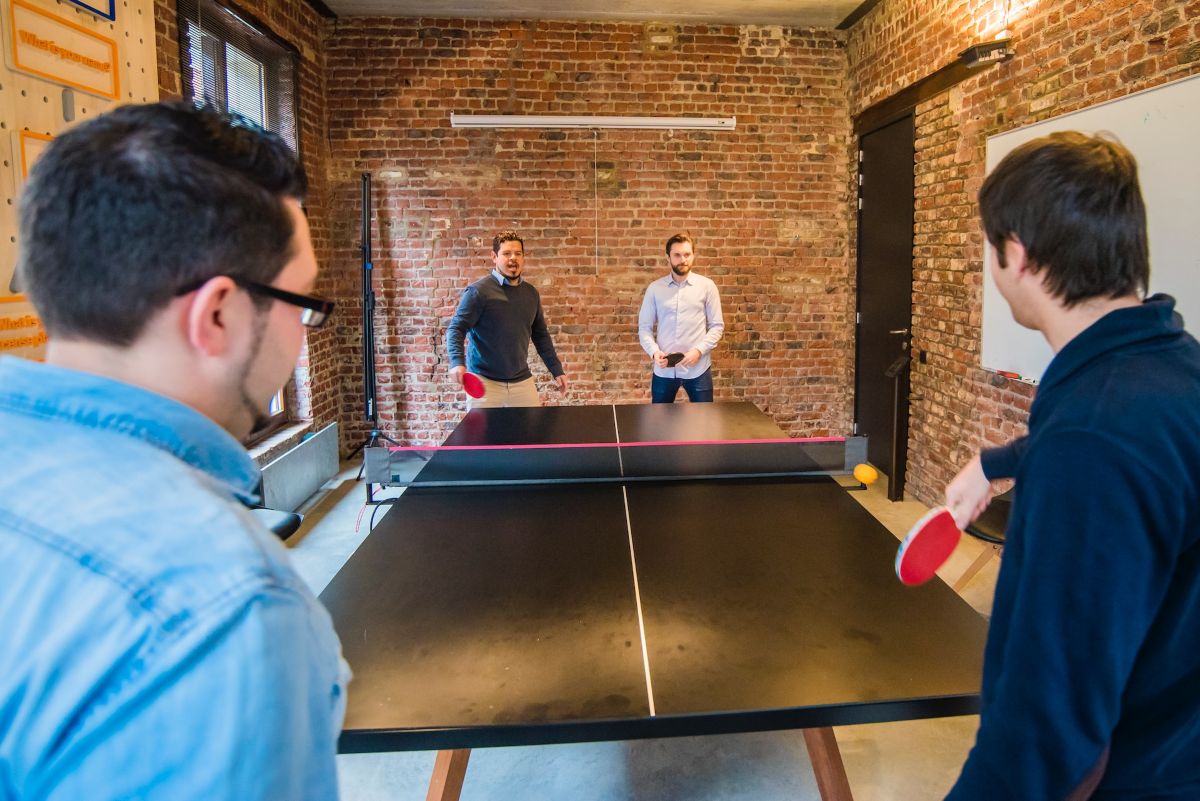 1. Show Recognition
As an employer, you should know that the feeling of depreciation is the primary reason for most employees to quit their job. Yes, you might read this again – this aspect is 100% true.
So, as an employer, you might want to create a system to ensure that your team gets recognized for their hard work. If you don't want to call out the employee of the week, you might want to call an employee of the month.
This way, you will recognize the work of your best-performing employees.
You might as well create an award system for the employees that follow all SOPs and embody the company's core values. Another way to make your employees feel valued and appreciated is by making impromptu praises.
When you feel your employees need some appreciation, you will want to send out an appreciation email. But to take things a notch higher, you can make your deserving employees truly happy by sending them a handwritten note.
Believe us when we tell you – such unexpected gestures of recognition can greatly impact you. It can also motivate other employees to put their best foot forward and work on personal development along with the company's success.
2. Celebrate Successes
You don't necessarily have to wait for the end of a year to celebrate a team or individual success. As mentioned before, you will want to recognize the efforts of all team members regularly.
If you don't want to go big, you might opt for holding a monthly lunch with the entire team and thank the team for their respective contributions. This way, your employee and your team will feel appreciated.
You can also consider having regular meetings with your employees to check in with them and listen to their concerns.
3. Incorporate a Positive Company Culture
You will want to incorporate a positive work culture and have it as a priority. This will do the trick as your employees will feel engaged and positively committed to the company and put their best foot forward to work for the overall success of the company.
It is important to mention that a positive company/ work culture works best if all employees feel safe, secure, heard, and supported. You might want to engage the HR department to address behaviors and incidents at your workplace that might result in a toxic work environment.
You might want to eliminate toxic workplace behavior, including favoritism, gossip, and burnout.
4. Make the Work Matter
Now, no one wants to work for a company where they feel like their work and input don't matter. Nonetheless, if you want to make your employees feel as if their work truly matters, you will have to make their work more fulfilling for them.
Firstly, you will have to determine the purpose and motif of your business organization. What is your slogan? What goals do your business services have, and how do you help your target audience?
After you have assessed these questions and found the answers, you can draw a map and assess how much each worker's work and contribution will push the company closer to its list of goals.
You can sit down and work closely with the HR team to write down how each team member's work is crucial for the company's growth and success.
The Takeaway
In the end, it all comes down to how happy and fulfilled your employees feel. Workplace happiness is crucial for the success and growth of your company. So, you might consider offering meaningful perks to your employees as well.
Read Also:
Author: Thomas Wiggins