Maruti Suzuki Ertiga is one of the best choices for every young generation. It provides a wide number of features and facilities at one time with a decent performance.
According to a report, there are more than 500,000 people who own Suzuki Ertiga. Let's talk about the previous model of Ertiga. It's quite boring, and that's why to eliminate all the cons of the older model, the Maruti Suzuki Launched the new model of Ertiga with a huge space and appealing look.
The new model of Ertiga is based upon the Heartect platform that provides a large number of features.
Popularity of Maruti Suzuki Ertiga
The Maruti Suzuki Ertiga has become popular among the people because of its features and specifications. It has a multi-information display, which makes you up to date with the vehicle's information.
It has a high definition TFT screen that displays a driving range, fuel consumption, and all. It provides higher safety for occupants with flexible luggage space and many more.
Because of these features, it gets popularity among the people. In the below section, you will learn some more features of the Maruti Suzuki Ertiga that make this a worth buying vehicle.
Is It Good For Long Driving & Hill Driving?
The engine of the Maruti Suzuki Ertiga comes with advanced SHVS technology. It provides a fun and soothing experience while driving for a long time.
It provides better fuel efficiency. It is smooth to start. You can enjoy a safe and easy driving of the highways and while overtaking the vehicles.
In the new model of Suzuki Vitara Brezza, a lot of new techniques and features are added, which makes it more valuable. Because of this, it provides a good ride quality while going over the bad surfaces. The quality of the ride is neutral and stable.
This is the best option for hill driving or visiting a family adventure. If you talk about safety and security, then it also gets a 4 star from its customers.
Why Should Maruti Suzuki Ertiga Be Your First Choice?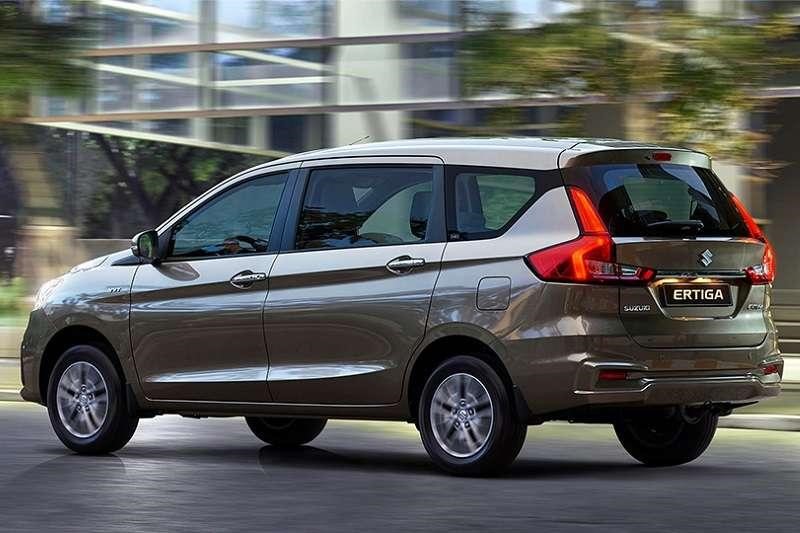 1. Value For Money
Most people purchase this car because it offers many features with a comfortable price range. This is cheaper than the other advanced cars.
It has some advanced features like the touchscreen infotainment system, automatic climate control, dual airbags with rear AC, and many more.
2. Easy & Safe Drive
The seven-seater Maruti Suzuki Ertiga is easy to drive. This would be the best choice if you started driving in recent months. While driving Suzuki Ertiga, you will get peace of mind.
The compact dimension and amazing visibility make this easy to drive. You can enjoy safe driving with your family during the vacation with Suzuki Ertiga.
3. Enjoy A Pliant Ride
With the Maruti Suzuki Ertiga, you can enjoy a pliant ride on the highways. It feels soothing and comfortable while riding for a long distance. Because of this, most people put this on their buy list.
4. Light & Comfy
The new Suzuki Ertiga comes lighter than its older version. It is approximately 20 kilos lighter than the older one. Along with this, it improves performance & fuel efficiency as well.
5. Comfy Seats
The seats of the Suzuki Ertiga are also comfortable to sit. No matter in which row you are sitting, it provides equal comfortability. In most of the vehicles, the third-row seats offer the worst experience, but this is not the same in Suzuki Ertiga.
6. Larger Space
This is just another reason to buy the Suzuki Ertiga. It offers a larger space to keep your luggage while driving for a vacation.
Here you will get 550 liters of space after folding up the third row. You can also put enough luggage without folding up the third row.
7. Easy Ingress & Egress:
The Suzuki Ertiga provides a big rear door with an ideal height. Because of this, a person can easily get in and out of the car. In most of the vehicles, getting into the third row is a problem.
Buying a Suzuki Ertiga, you will get a one-touch slide option for the rear seat. Other than this, it contains various advanced facilities and features that make it worth purchasing.
Conclusion
When you look at the overall perspectives of Suzuki Ertiga, then clearly, it comes out as a winner. It has many good features that include good design, a spacious cabin, and a smart infotainment system. The best part is that it charges a little as compared to its features.
It has no direct competition right now if we compare it according to its price and features. If you are looking forward to purchasing a car, then the new Maruti Suzuki Ertiga will be the best option for you. So, visit a trusted shop and purchase this to enjoy and safe and comfy driving.
Read Also:
Author: Shelly Brown