President Donald Trump may have started off his empire with a small loan of 1 million dollars, but this is not something most people can count on. If you want to start paving your way into the business world, you need to think big, but start small. Seeing how your funds would not be impressive, you need to think of something that doesn't cost much to launch. Still, money is not the only problem. As someone fresh in the industry, you can't even start to imagine what it's like to run a multi-million-dollar industry. So, here are some low cost business ideas you can start with little to no money and which can give you the best growth and learning experience.
Related: Top 10 Future Business ideas You Should Know
4 Low Cost Business Ideas For Future Entrepreneurs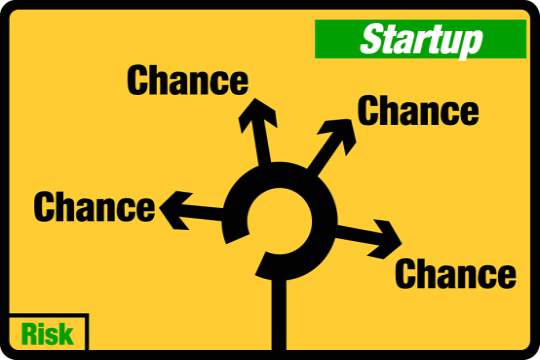 1. Pet Sitting Business
For some people, pets are what their life revolves around. Because of this, they put no price tag on their beloved puppy's or kitten's happiness. Now, grooming pets requires a lot of experience, a certificate and adequate tools, which rules this option out for many. On the other hand, all you need to start a pet sitting business is to love animals. Most would argue that doing this is more of a side-job than an actual business, but what stops you from hiring more people to fill in. Soon enough, you might even have a genuine conglomerate seeing how there are no limitations to your growth potential.
Related: How to Start a Pet Business?
2. eBay Sales
If you dream to become a trader, but don't have the money to set up an actual store, you can always think about the way to do these things online. Simply rummage through your storage and see what you want to get rid of and rest assured that somewhere on the internet, there is a person desperate to buy it. After this, you can start buying items online which you may restore and sell. If after a while you recognize the future in this line of work, why not make your own e-store? Just find the right builder and get to work!
3. Grocery Delivery
If you have a car, but are not comfortable with becoming an Uber or taxi driver, you could always find another way to earn a living behind the wheel. One of them is starting a grocery delivery business. As we already mentioned, you will need a vehicle, superb knowledge of your city and a sophisticated GPS device for your car. In time, you can also hire others or partner up with them in order to grow as a company.
4. Security Company
If you consider yourself to be a person of action with an exceptional eye for detail, it would be a shame not to apply these talents accordingly and start your own security company. First thing you need to do is find a few fitting candidates. The best way to learn is by example, so you should always emulate what you learn from the top-dogs. According to some of the most reputable companies in the industry, a well set up alarm monitoring system is the key to securing larger areas. Luckily, making this work properly takes more knowledge than resources, which is a thing you can always count on.
You May Like To Read: 10 Low Cost Startup Ideas For Entrepreneurs
In the end, not all of these low cost business ideas require the same amount of money, but this is seldom if ever a deciding factor. You are not going to start a pet sitting business simply because you have no car, or start delivering groceries only because you are not good with animals. The key thing is that you start doing something you personally enjoy as this will be enough to always drive you forward.
Guest Post By Diana Smith