Working at home can become troublesome if you do not have a proper home office. It can ultimately result in decreased productivity. But if you make your home office more conducive for working, your productivity will not only hit full speed. You'll also feel better mentally and emotionally, and consequently, your physical health will get a boost too.
There is a better understanding of why and how improving home offices can boost productivity. Moreover, you will get to know the importance of having a proper home office and tips on creating them. 
So, let's begin.
8 Tips To Make Your Home Office More Conducive for Working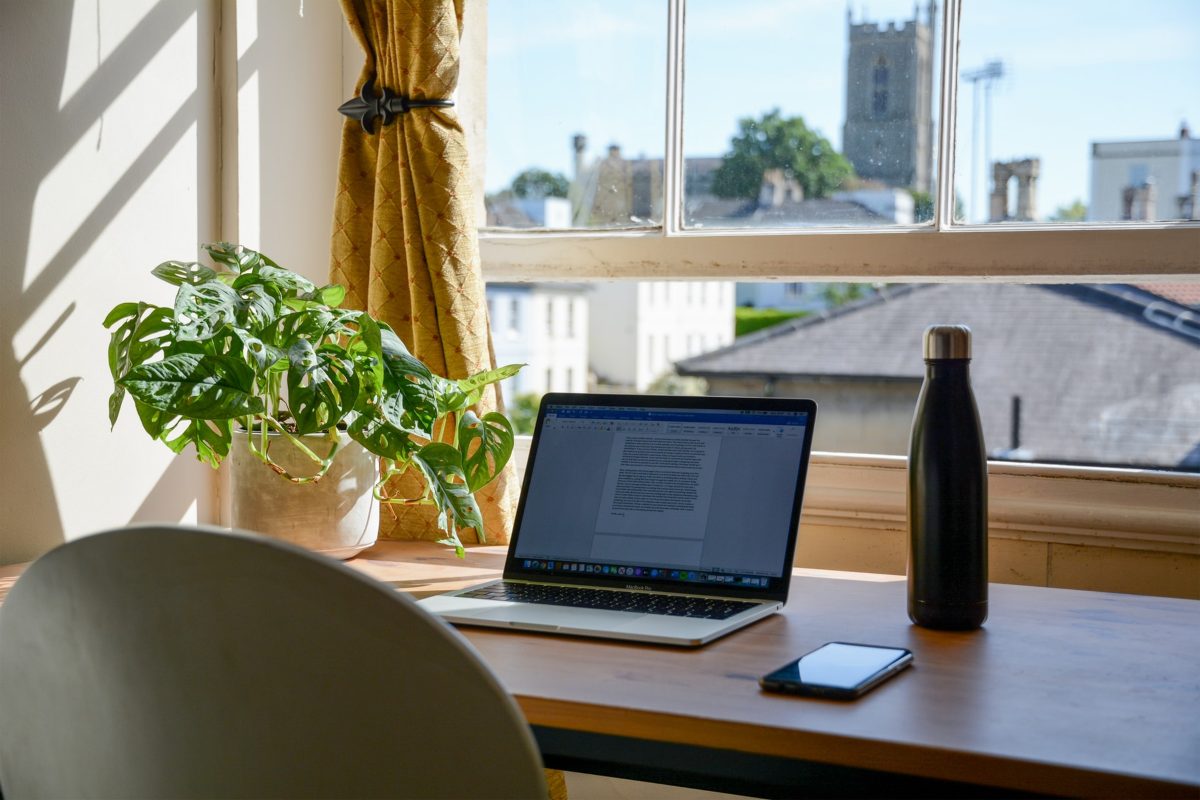 1. Pick or Create a Private Spot
There should be a boundary between the home office and the rest of the house. If you have an empty room or space, convert it into a home office. This private place will help you in staying focused while working. In addition, you can put soundproof devices in that room to drown out any outside noise that might distract you from your work.
Another tip is to place all your work-related material in just that one room. This will make them more accessible, so you won't have to roam around the house to get your stuff. It's better too if that room has a small fridge and a washroom. It will save you time and fulfill your basic needs. 
2. Make Use of Natural Light
Good lighting can positively affect your memory and work efficiency. Make sure you have a proper window for natural lighting and other light bulbs to work actively at night. 
Natural light can improve productivity by reducing eye strain and headaches. It will also enable you to have high-quality zoom calls. Plus, you can have a natural view that can break your workday monotony for a while.
It will re-energize you to work at your optimum level. That's why when designing or renovating your home office, make sure you're taking advantage of natural light.
3. Remove Distractions
While working at home, people can encounter a vast number of distractions. This includes your phone, the weather, your bed, that new mobile game your friends are talking about, and most of all, social media. You need to remove all kinds of external distractions or at least minimize them so you can focus more on your work. 
You can keep a cupboard at your home office to put all the unnecessary stuff while working. For the weather, ensure that your room is air-conditioned in summers and warm in winters. It will increase your focus and help you in completing the tasks more efficiently. 
4. Get a Comfortable Chair
Having a proper setup with a desk and comfortable chair is extremely important for creating home offices because it is where you will spend half of your day. So, make appropriate investments while building your home office. 
An ergonomic chair is a worthwhile investment for people who work from home. Make sure to rest your arms on the desk. It helps you to stay active and provides your back with comfortable support. Moreover, it is conducive to maintaining a good posture. 
5. Keep Your Office Supplies Within Reach
Main supplies such as pen, papers, files, notepad, laptop, mobile, headphones, etc., should be within your reach always. This is because having office supplies within reach can help promote productivity. You will feel relaxed when you know that everything you require is near you and you can get it in a second. 
Choose a simple desk that has some drawers to keep stationary or stuff. Most importantly, look for a place where your internet connection works great. Once you have everything you need near you, you increase the quality of your work.
6. Add More Greenery
Another great tip when designing your home office is to add greenery. Adding plants and even succulents to the home office are excellent at improving productivity. Plants can make the air of your home office smell pleasant and fresher. Plus, seeing plants all around you creates a more relaxing environment thus reducing your stress levels.
Here are some tips to add greenery to your home office:
Keep indoor plants in a clear vase. 

Place small plant troughs over your desk.

Large palms placed at a room corner can also add organic flair. 

Add some small shelf terrariums. 

Hang mini indoor plants and make the air of your home office clean.

Create green walls with indoor plants as they need little to no maintenance.
7. Make It More Personal
Decorating your home office according to your taste can help improve your productivity. Embed your personality in it. There are things that make you happy and put them all in one place. This includes your family picture or that painting of your dog, or even that unforgettable holiday you had in Europe – whatever floats your boat.
You can also create a personalized home office as per your needs. For example, no one loves working in a black and white room. To breathe more life into your room, you can try repainting your home office with lively colors. It will help you pay more attention to your work and complete your tasks within the deadline. 
8. Create an Organization System
A tidy home office can boost productivity and improve focus. You can effectively organize your home office and keep it clean by considering the following checklist:
Clean the home office daily.

Keep half the window open for ventilation.

Place tissue papers and a dustbin in your room.

Use sanitizers to stay germ-free.

Ensure that your tech system is dust-free.

Just Wear blue light glasses to protect your eyes. 

Enhance the room's sound quality. 

Keep everything in an organized manner, so you find them easily in need. 

Refrain from storing extra stuff in your home office. 

Hang a whiteboard to write your daily goals.

A wall clock is a must. 

Take a water bottle and a few snacks with you in your home office.
Summary
Always remember that the best home offices are simple, minimalist, clean, and well-organized. Improving focus, attention, and productivity is the ultimate goal of working in a home office. 
It is necessary to pay close attention while creating the home office environment. It will be beneficial for your entire work life. Moreover, it will provide you with a sense of accomplishment and encouragement.
Read Also:
Author Bio: Mandy Schmitz is a freelance consultant and project management expert with 10+ years of experience working internationally for big brands in fintech, consumer goods, and more. Join her on Changeaholic.com to learn how to optimize your business operations and find the latest software reviews.