In the presently fast-paced developing world, our offices have become our second homes. We spend more than half of our days in our offices. Hence, spending time in your office decor is totally worth it. Implement your office decor ideas to get going.
Your surroundings have deep effects on your mood. Specifically for the people having creative jobs, it becomes super important to have an office having an appealing interior decor. You can't expect your brain to brainstorm brilliant ideas while sitting in a dull office.
To solve this problem, here we are. We present to you 10 of the most tempting and inspiring decor ideas for office. You can either look for the exact same interiors or you could mix and match. You can even put in some of your own ideas to make them compatible with your selections.
10 Best Office Decor Ideas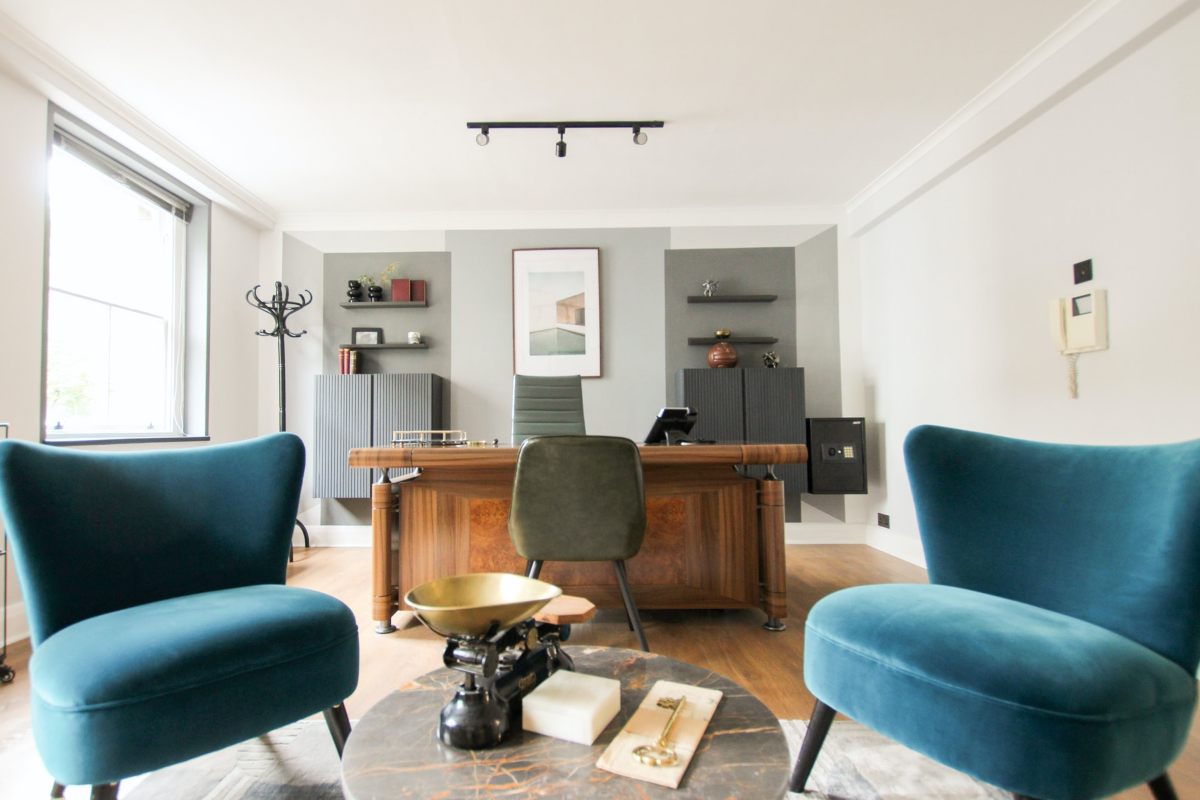 1. Representing Your Work Statement
Your office decor is the best way to keep yourself a reminder of your work ethics. Get your workplace decor ideas from your work statements.
For example, if you believe that the success of a business depends on your customer service, keep your interiors revolving around this statement. Use relative work quotes. You can either opt for wall graffiti or portraits and picture frames.
When selecting the furniture, keep it as professional as possible.
2. Comfort Intrigues The Best Ideas
Your brain works the best when you are comfortable. That is why it is very important to think about your comfort when decorating your office.
If you get stuck between a few workplace decor ideas, go with the one that feels the most comfortable.
Use comfortable furniture, light colors, and make room for every task. From vast washrooms to beautiful kitchens, there should be enough space for every portion.
3. A Professional Decor Helps To Keep Yourself Focused
Though we admit that comfort is very important, we cannot neglect the significance of professionalism.
You should definitely prefer your comfort, but you cannot entirely neglect professionalism. If your office is to look exactly like your home, what's the point of having one then?
No matter which office decor idea you are going with, keep the professionalism intact. Nor get too funky, nor too comfy. Maintain a good balance.
4. Maintain Compatibility With Your Business Logo & Name
One of the very unique ideas is to go compatible with your brand color, logo, and name. Use colors similar to your logo. Use furniture that compliments your business name and logo.
For example, if you have a round logo, use round tables having similar colors and somewhat similar features. You can also use office supplies in colors similar to your logo.
5. Maintain Compatibility With Your Business Type
You can also use your business type to generate your office decor ideas. Whatever your business type is, use your interior decor to represent that.
For example, if you have a motivational firm, use motivational quotes around your office. Let the employees know what they work for. This keeps them attached to the motive of your business.
6. Huge Reflecting Mirrors!!!
Let's be honest. Who doesn't like mirrors? Hanging huge clear mirrors will brighten up any space.
When decorating your workplace, you can choose the mirror theme. Use different shapes and you can even go for different shades.
Hang them, use them in the window frames, and anywhere else where you find them appealing. Bring the furniture that suits this mirror theme.
7. Use Lights Effectively
You can decorate your office using lights in several ways. You can use both natural and artificial light.
To make effective use of natural light, go for huge and beautiful windows. This won't only save your energy bills, but also provides beautiful views if you opt for a high floored office.
When talking about artificial light, you can find a number of different styles.
8. Collaborate With An Artist
Art has always been attractive and appealing to the human eye. Instead of searching décor ideas for office, you can trust an artist for that.
First of all, contact a good artist. Show him your workspace, tell him your likings and share the basics of your business. He can prepare some of the most fantastic art pieces for your office. They will adorn your office walls to the fullest.
9. Plants Look Awesome Everywhere!!
If you can't get along with any of the other ideas, this might be the one for you. Plants, especially flowers, are loved by all.
Use large and small pots and put flowers and other plants. You can also use flowers in vases. Use a mix and match of different ideas. This natural look soothes the soul and provides a very relaxing environment to work in.
10. Speak With Photos & Wall Hangings
Photos and wall hangings are super-expressive. They talk more than words. They talk feelings.
You can pump this office décor idea by putting up photos of your prominent team members. It will boost their confidence and will motivate others to work even harder.
These above office decor ideas will surely help you to set up your ideal workplace.
You May Like To Read: