Whether you run a local microbrewery or make craft beer during special events, it is not unusual to want to expand your reach while perfecting your offerings. And when it comes to this, one of the first areas you'd want to improve is the brewing process.
Streamlining your brewing process can help enhance the efficiency of production, enough to help you meet your product's growing demands. As a small brewer, modern solutions can also allow you to keep various aspects of the business under control, from product quality to production costs, customer relations, and a lot more in between.
If skyrocketing your small brewing business is anything close to the top priorities on your mind, scroll on. Here are some smart tips you can borrow to ensure a streamlined brewing process.
5 Smart Ways to Streamline Your Brewing Process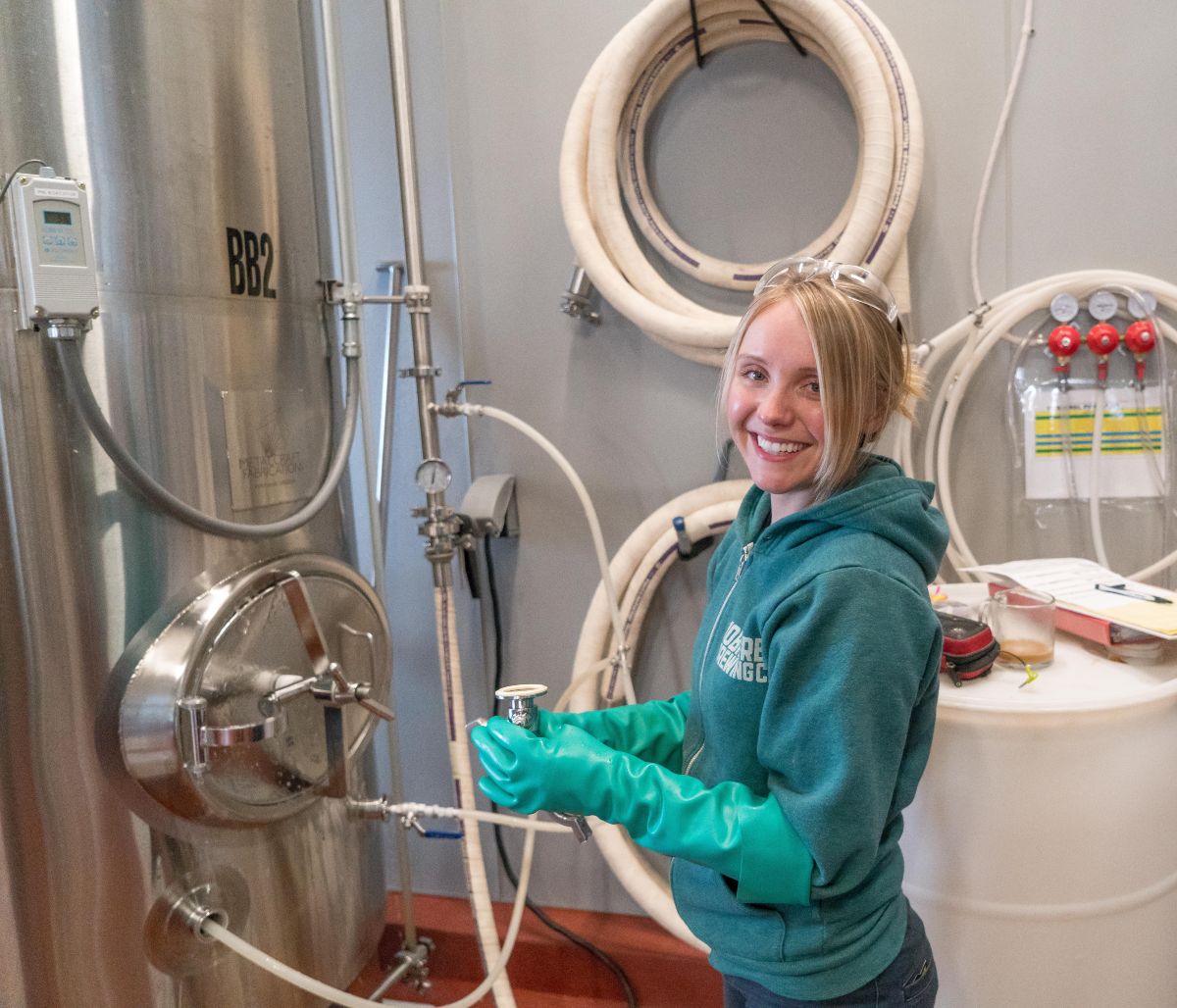 1. Gain a Comprehensive Understanding of Brewing Processes and Methods
In entrepreneurship, understanding your business inside-out is undoubtedly one of the best ways to attract new customers and keep existing ones. Brewing beer is an art form that requires a variety of techniques, tools, and processes to get the best results. For an optimized brewing process, one of the best things you can do is sharpen your understanding of the various components involved.
Beyond the flow-chart process, make sure to research more on things like hop varieties, yeast types, water profiles, and chemistry levels for different beers. Learn about the different fermentation temperatures and timelines, as well as wort collection strategies.
With this knowledge in your mind, you could easily spot problems or areas in need of improvement before they become big issues later on in production.
2. Schedule a Systematic Brew Cycle for Maximum Efficiency
A disciplined and timed brew cycle can help you maximize brewing efficiency. A properly laid out plan for the steps of your process can help reduce labor, and time, while also ensuring consistency with each batch.
Establishing an orderly structure also helps to identify areas that may need tweaking, such as water quality, grain selection, or mashing temperatures, amongst others.
By measuring each step in relation to the overall recipe as a small brewer, you can successfully reproduce great beers time and again without having to waste resources trying new recipes for every production cycle.
3. Improve Your Cleaning and Sanitation Strategy for Better Results
Having a solid cleaning and sanitation strategy is essential to effective brewing. Poorly cleaned surfaces can contaminate beer, compromising its quality, flavor, and taste profiles. This brings in the need to ensure thorough scrubbing for tanks, lines, bottling machinery, sinks, and other equipment used during the process.
In line with this, it pays to make sure that proper cleaning and sanitation solutions are utilized, like PBW (powdered brewery wash) and sanitizers. Also, using steam cleaning techniques for hard-to-reach areas when necessary can help ensure no debris buildup hinders productivity or taints the flavor of your beer.
4. Consider Automation to Streamline Time-Consuming Activities
Automation has taken the world by storm over the last few years, and the brewing industry isn't an exception. At the very least, it helps reduce manual labor, reduce costs, save time, and minimize errors. And luckily, there are numerous ways to incorporate automation in the brewing industry.
With Ollie's industry-leading software, for instance, you can easily streamline your brewing process using various features under one platform. These modern tools enable you to keep track of everything from production management to raw materials, inventory, order processing, and more.
You could also benefit from preset timer controls that initiate tasks at certain times, automated temperature control systems that monitor tanks during fermentation, or robotic sensory analysis systems that measure consistency in batches.
Depending on your needs and budget, incorporating such elements into your beer production process can make it simpler and more efficient, leading to higher yields and ROI at a fraction of the overall cost over time.
5. Monitoring Quality with Data Analysis
Needless to mention, data analysis can be a great tool for microbrewers. It helps you gain more insight into how your beer is performing in the market quality-wise, while also giving you the chance to detect and address problems quickly before they become compounded.
With this in mind, consider tracking vital information from individual batches like mash temperatures and wort gravity targets, or things like carbonation levels and fill volume accuracy during the packaging phase. Over time, this can help you determine areas that need adjustments or improvements to ensure excellent product quality.
Moreover, it pays to gather feedback from consumers while tracking and monitoring KPIs using data analytics. With this, you can gain insights into how you can tailor your beers to a certain demographic, produce personalized beer flavors, and make other smart decisions that benefit your brewery overall.
As much as the (craft) brewing industry is unique and exciting, it doesn't come without a fair share of challenges. To most craft brewers who're just getting started, one of those challenges includes meeting consumer demand while ensuring superior quality without spending too much.
With the above few smart tips in mind, however, it can be a tad bit easier to increase your brewery's chances of success in the increasingly growing competitive industry.
Read Also:
Author: Claire Ward