Every person is afraid of failures, and business owners are not an exception. It's a common feeling that often prevents us from trying and reaching success. Don't forget that mistakes and failures and natural and normal when you are trying new things and moving forward toward your dream.
However, knowing about the potential risks and mistakes of other startups and trying to avoid them can be really helpful. Check out our list of the most common startup mistakes. Learn them and reach success!
6 Startup Mistakes Entrepreneurs Make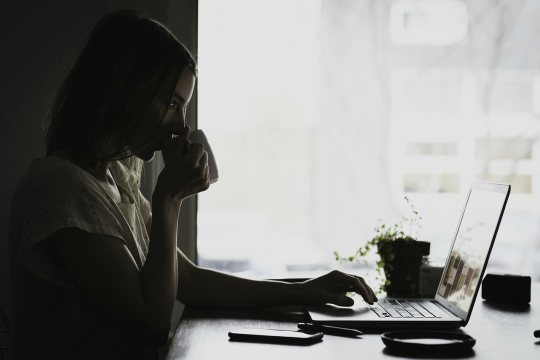 1. Starting The Business with Your Best Friend
It is not recommended to start a new business with your best friend you have never worked with before. It may work for some people but may be very risky.
You need to separate your personal life and business relationships. Business requires you to meet deadlines, take responsibilities and complete tasks without excuses.
Another important tip is to never discuss financial and business-related topics with your friends or prospective partners when you are drunk.
2. Overthinking
There is a huge amount of business literature on the Internet, especially about startups. It may be quite useful on one hand and provide you with all the necessary and important theoretical information. But, it's certainly not the complete practical guide to how your own startup will work.
After reading several books on this topic, an average future entrepreneur may think they got a big upgrade and are ready for a challenge to start their own business just by drawing a strategy taken from a famous book.
The thing is the same strategy doesn't always work for different businesses. At least, the same strategy may not have the same effect on your startup as there are many circumstances and side factors. This doesn't mean that you shouldn't read those books at all.
But you definitely won't get too far in boosting your business revenue unless you keep on trying and making your hands dirty in the daily routine of your startup.
3. Hiring Expensive Employees
There is nothing wrong with being ambitious but don't forget that your business is just in its early stage and you can't predict how fast it will grow and develop.
Every entrepreneur wants to have a strong and great team of professionals and surround themselves with specialists in marketing, technology, and sales. But such experts often "cost" a fortune.
Some founders believe they are ready to invest in these expensive employees. But you need to realize that once your startup will face financial difficulties or you will suddenly run out of money, these professionals will quit as they will still want to be well-paid for their expertise.
What is more important for your business at the early stage is to have a learning and growing team. Pay more attention to loyalty rather than to expertise. At some point, when your business becomes more stable, you will be able to invest in more expensive professionals.
4. Not Doing Marketing
The common startup mistake of many owners is the belief that their products are just so great that they don't need any marketing. When investors ask such entrepreneurs what their distribution strategy is, they say "word of mouth" or "Social Media" without further details.
Don't overestimate that after several Facebook posts your product will become super popular. Otherwise, you will have to face the harsh reality. If you want your business to be effective and successful, don't put off marketing and promotional activities and prepare a step-by-step plan.
5. Lack of Motivation
Thinking about a new startup business doesn't necessarily mean the potential founder is motivated and passionate about their project.
Unfortunately, there are so many stereotypes and myths, and the majority of inexperienced entrepreneurs suggest the investors give their money to right and left whenever somebody asks them. So they either start fundraising immediately without investing enough resources, time and money themselves or launch a few projects at the same time in an attempt to see which project will be more successful.
But try to think about it from the point of view of investors. Who would want to invest in a risky project if the entrepreneur didn't invest in it himself? Don't be lazy, try your best to accumulate all possible resources yourself and do everything you can to push your business up. Only after that, go ahead and ask the investors to help you.
More Read: 9 Quick Ways To Validate Your Business Ideas Right Now
6. No Feedback From Customers
Always listen to the customers' feedback as these dialogues will help you better understand the pains and concerns of your clients and what exactly you can improve.
You may also get some new useful ideas and get the idea of how to beat your competitors.
Author Bio: Ann Mosley is a writer who keeps a PersonalMoneyService blog She enjoys learning new money management tendencies and eagerly shares her ideas with other specialists and her readers.