The corporate industry generally conducts events to motivate, reward, or train teams, influence their audiences, and communicate their company's products or services. So, it works to bring all the employees together and allow collaboration.
Moreover, event planning is a path to make your career. No doubt it demands hard work and rewarding skills. But once you have learn event planning, it will be easier to execute a successful event.
In this article, we have attempted to give you important tips about event planning. This guide will answer all your queries regarding corporate event planning.
Understand Corporate Event Planning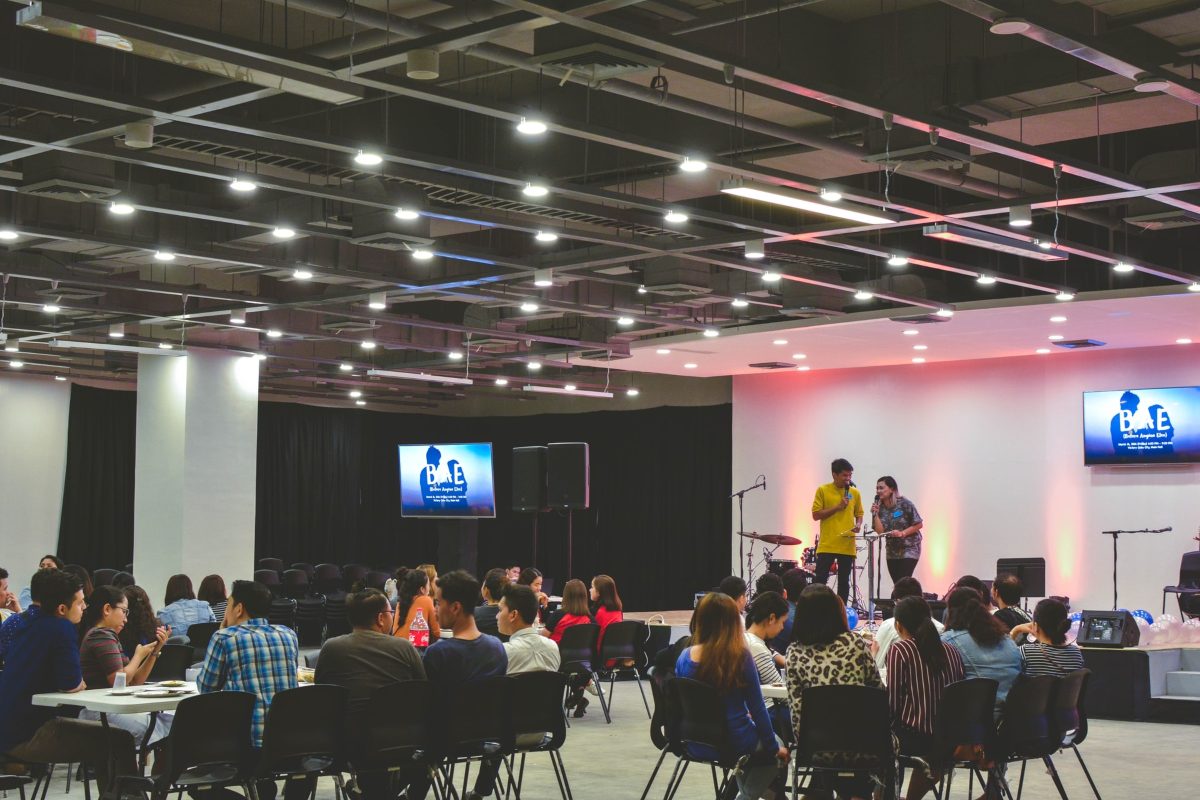 Generally, a corporate event aims to market and promote the host company and develop connections between team members of the host's company. You can conduct the events casually and formally too.
Some examples of a corporate event include;
Conferences
Conduct seminars
Organize team building activities
Set meetings
Promote exhibitions
Create brainstorming sessions, and much more.
Planning a corporate program is much different from stand-alone exhibition planning. So, planning corporate events is a big industry in itself. We have enlisted some tips to plan the corporate events. Now let's peek behind the curtains.
How To Plan A Corporate Event?
1. Clear your Goals
Let's start corporate events planning with a clear objective in your mind. Once you have a clear vision, the entire process will become easier. Moreover, understanding this will provide clarity of thoughts.
For example, the objective is defined here as the date of the event, venue, food type, etc. Now, what is your prior goal? For instance, if your company is launching a new service, let's say live chat, then the program should serve that purpose.
It means if you have launched a new live chat service and want to know guest reviews, then give proper device and internet connectivity to visitors. It will help them to try and review services instantly.
2. Good Sponsorship
Finding a good sponsor is a cherry on the cake!
Well, a good sponsorship provides you with some of the best advantages.
First is, it will let you sell event tickets at a lower price. The formula is simple; if the price is low, there will be a crowd of people attending the corporate event. Therefore, a large crowd means the probability of spreading your ideas to more audiences.
The next one is, if you have funding, you can plan an event according to your desire. With good money, you can book better venues, social media influencers as speakers, and much more.
Nothing is bigger than a reputable sponsor providing you a chance.
3. Setting your Budget
Once you have got a sponsor, now it's your turn to create your budget. This process may take a long time, but it is worth it.
Start figuring out the amount you have and the amount you need to spend. There are situations when things go wrong due to some natural or physical errors. So, you have to be prepared for it. The quoted price may go up, or hidden costs might appear suddenly.
4. Choose Appropriate location and Vendor
While deciding the venue, make sure to keep the guest list in your mind. Always book a space for more people so that guests can sit comfortably. To avoid chaos in corporate events, you need to look for a venue. Also, the space should be an aesthetic match to your company.
Remember, your visitors have to find the venue. Therefore, choose the space with great accommodation, transport links, restaurants, and much more. The place will make a reputation of a company. So, choose it as per your guest's list and company's requirements.
Now coming to the vendors for a corporate event you are organizing. As location of venue matters, the same as vendors have a large impact on your event. It includes technical help, photographers, and caterers. So, research for the best on your price range. The catering depends on the proximity of your guest. You have to discover their preferences in food. Decide the menu as per the likes of your guests.
5. Good Marketing
No event is successful without marketing to target audiences. So, before you run marketing, make sure it defines your target audience.
Choose platforms you want to run a marketing campaign. Make sure the advertising content is consistent and has quality in it. There are options like creating your own website, performing digital marketing (through Instagram, FB, Twitter, and more), or choosing print advertising (through magazines or pamphlets).
If your audience has youngsters or between 20 to 35 years, then social media marketing is one of the best options. As you know, 70% of youth is available on social media platforms, so it will help you to create awareness regarding corporate events. Therefore, first, explore the target audience then select the best way of marketing.
6. Unique and Original
Be unique and see the magic! The way you will organize your corporate events will leave a long-lasting impression on visitors. Hence, never try to copy other event planners in your area. Make the theme unique and original.
You can go for different food, music, or sitting arrangements. Here you can reveal your creativity by making your own and original event plans. Moreover, you will get a chance to set a different tone for corporate events instead of gray. For example, you can hire a comedian, music band, speaker, and much more.
Moreover, you can choose some interactive games as per the location of the event (indoor or outdoor). It will engage your guests more. Approx. 80% of event planners use visitor engagement as a KPI for measuring success rate of an event.
Conclusion
So, this is all you must know about planning a corporate event. Following the tips will help you make a good decision for planning an event.
In conclusion, we hope you know the excellent event planning tips for the future. So, are you in search of the best event planner in Singapore or nearby areas? If so, you can get connected to us for further queries. We would be happy to listen to them.
Best of luck for your next corporate event!
Read Also:
Author: Luke Wanlinss