According to popular digital investments, be they are in Artificial Intelligence, cloud computing and security or engineering, 2022 will be the top technology-driven years. According to Gartner's annual prediction of what if foresees will be leading strategic Information technology trends and others.
The research vice president at Gartner's said that "It is an overarching drive for organisations to do more with and scale the digital environments they have been rapidly developing during the pandemic."
Moreover, many corporate IT professionals predict that most tech trends define technologies that together highlight how companies will reconnect with partners and clients to create an accessible, resilient technical establishment for the future. Office-centric systems will give way to distributed enterprises.
The first of these IT trends is the growth of the distribution company. Due to pandemics, there is a massive growth in remote and hybrid working systems. As it is driven by the upgrading mixed patterns, primitive office-centric companies are evolving into demographically distributed readiness.
Gartner assumes that by 2023, 75% of businesses that exploit the profits of distributed enterprises will realise revenue growth 25% faster than competitors.
From shopping to education, for every organisation, their delivery model has to be reconfigured to distributed services,
If any IT Company wants to survive in the long run, they need to adopt more creative usage of technology. The tech path to growth will also consist of innovative use of technology, not so shockingly!
Here are the strategic technology trends for 2022 and beyond are:
AI Engineering
Hyper automation
Data Fabric
AI engineering
Total Experience (TX)
Decision Intelligence
Composable Applications
CNP or Cloud-native Platforms
Distributed Enterprise
Top 9 Strategic Tech Trends For 2022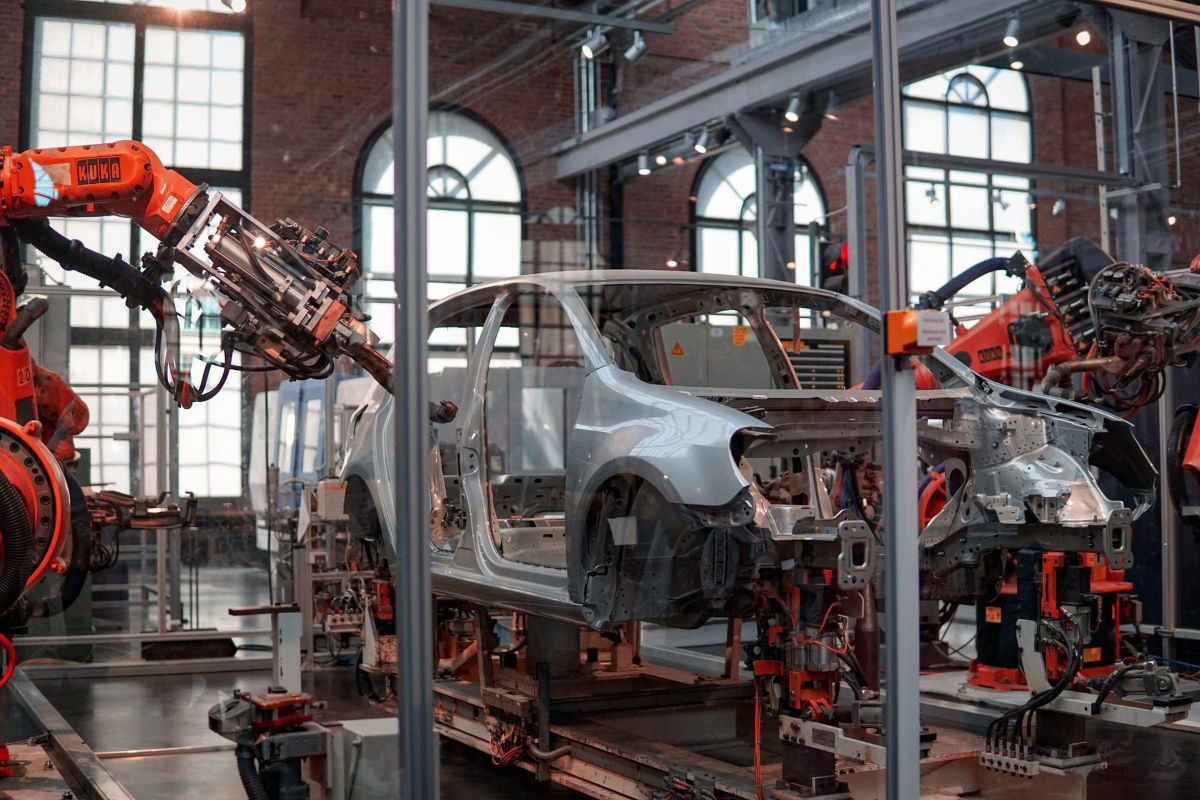 1. Artificial intelligence/AI 
According to the latest Gartner's report, there has been a growth in interest and investment in generative AI in the last few years. In 2022, Artificial intelligence is becoming the most transformative technology humanity has ever developed.
According to Sundar Pichai, the Google CEO, the impact of AI will be more significant than that of the invention of electricity or fire in humankind. You may think it is a vague claim to cling on but considering it is ready to be used to help all of the captivating global matters like tackling climate change, exploring space and science even developing treatments for cancer or HIV, the potentiality of AI is sharp and clear.
Generative AI consists of algorithms that enable content like images, texts to create new content, audio files and many more. Generative AI will capture 10% of data produced compared to less than 1.2% presently in the next four years.
Take any examples that AI offers like supporting software development, assisting organizations in finding talent sources, identifying drugs, etc. Undoubtedly, AI is the new future for 2022!
2. Hyper Automation
When it comes to technical strategies, automation is the first one to discuss! It is a vital yet critical element for digital transformation. "Hyper automation" allows a quicker way to identify, screening and automate processes across the system.
According to Garner's survey, places to focus on to best accomplish this comprise developing high range work quality, quickening the pace of service processes and nurturing skills in decision making way. It is a business-driven and systematic approach that companies should rapidly identify.
Hyper automation involves the arranged use of multiple tools and technologies like AI, machine learning, event-driven software, RPA or Robotic Process Automation, BPA or business process management, intelligent business process management, no-code tools, and authentic packaged software and generative artificial intelligence.
3. Data Fabric
Data fabric is one of the top 10 tech trends of 2020, according to Gartner. As more and more IT companies and businesses begin to take benefits of data analysis and big data, data fabric plays a significant role in data management infrastructure across big companies.
This is because data fabric serves the purpose of an integrated layer of data across the companies and platforms. The best advantage of this trend is it can reduce the data management struggles considerably while improving the time to value it correctly.
4. AI Engineering
The sustainable power or value from Artificial Intelligence investments have been varied across various companies. The problem is that some organisations organise an AI model and expect that value will increase in endlessness.
According to Gartner identification, sustained efforts and model evolution of AI must be driven to gain more from the investments. AI engineering adoption should lead to three times more value for AI efforts.
5. Total-Experience (TX)
There is no doubt that the pandemic hit on the 2020 floor has led to a tech evolution, and in some certain cases, it affects the relationship between customer and employee experience. It will provide paper help manage the customer and employee experience effectively, and companies should drive better results by using this tech trend of 2022.
Gartner says that the natural ecosystem or the boundary to innovating around consumer, employee, and user experiences must be derived to accomplish a more all-inclusive approach.
6. Decision Intelligence (DI)
Decision intelligence focuses on the model decisions in a repeatable manner to make them needful and increase the speed to value. It depends on automation that hastens human intelligence.
According to Gartner's prediction for 2022, in the next three and half years, one third of big companies will use decision intelligence for a better decision making environment.
7. Composable Applications
Composable applications aim to achieve the functionality of an application that can be decoupled from the entire application. As a result, the elements can be more efficiently altered to create a new application with more excellent value than its monolithic predecessor.
As per Gartner reports, companies that influence composable applications trends in 2022 can overtake their market competitions by 75%-80% regarding new feature applications.
8. CNP or Cloud-Native Platforms
Cloud-native platforms that enhance cloud computing technology offers immense capabilities and possibilities as a service for technologists and data scientists. Moreover, it will provide the foundation for most new digital initiatives by 2022.
9. Distributed Enterprise
Distributed enterprise is one of the top 8 tech trends for 2022 right now! Gartner believes that the distributed enterprise model will achieve 20% quicker revenue growth than competitors. In addition, this trend will allow employees to work geographically, opening up a new journey for talent sourcing.
Except for all these nine trends, you can also include these three crucial trends: Cybersecurity Mesh, Autonomic Systems, and Privacy-enhancing Computation or PEC. 
Final Notes!
Many data experts find it extremely dreadful to analyse data from multiple webs, social, sales and customer platforms. On the other hand, new-age students eagerly search for the latest tech trend to modify their assignments.
Having this insight, this blog will help you to identify the latest technology trend of 2022. Students or professionals can go through this write-up to get exciting reports from Gartner's review on tech trends.
You May Like To Read:
Author Bio: Suhana is a passionate blogger and digital marketing enthusiast. Suhana Williams is one of the most talented assignment experts who also provide law essay help through Myassignmenthelp. She enjoys the ever-evolving world of digital marketing and loves to share her opinion on every possible update with her audience. When not creating magic with her words, you can find her sky-diving or trekking in the most bizarre locations.