Finding the best candidate for your company's position is no easy task, especially in a globalized world of economy and that there's a rise in remote work.
If you're on the lookout for new hires and want to do it the right way, you may find useful these three ways to screen potential employees:
4 Ways To Screen Potential Employees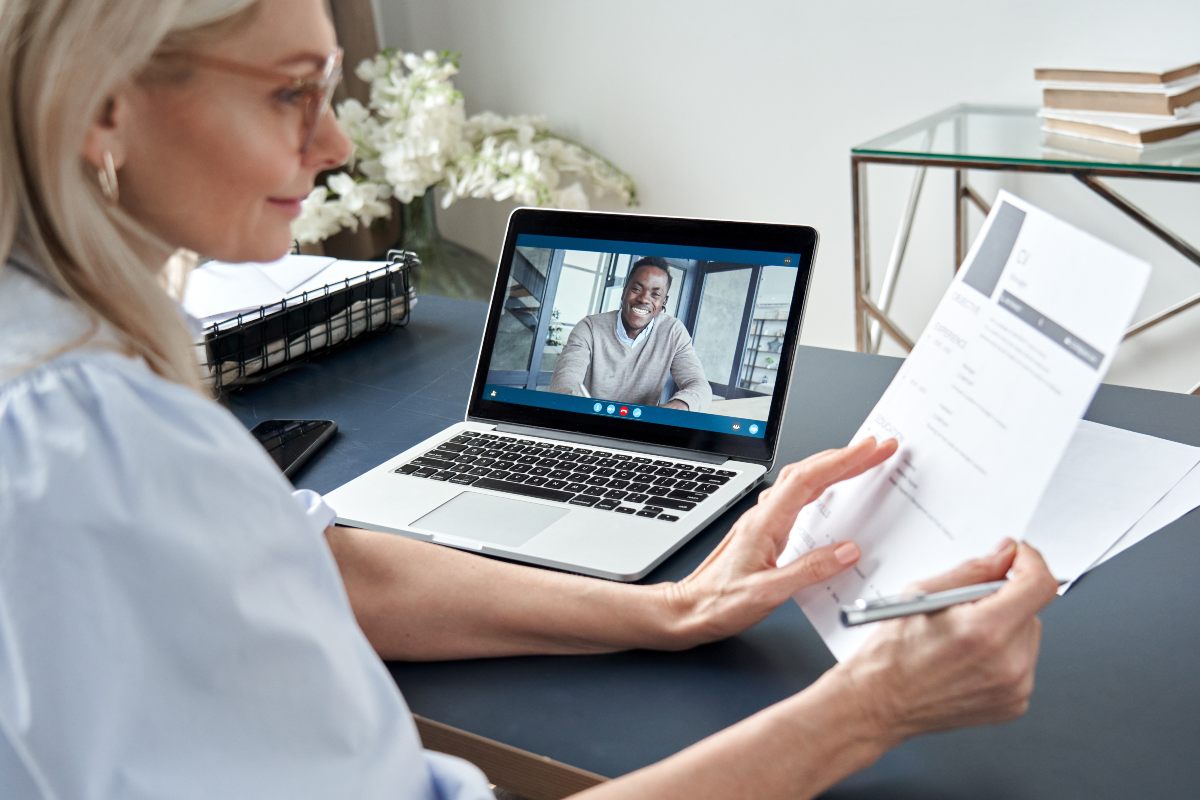 1. Online Screening
Online tools, such as OFAC Search API, can help recruiters check the potential employee against The Office of Foreign Assets Control (OFAC). This online screening tool enables you to screen potential employees for criminal offenses.
It ensures the potential employee isn't listed on anti-terrorism, anti-money laundering, and most wanted lists from the U.S. and countries from across the globe.
Even the simplest Google search can reveal a lot, especially if the candidate's name isn't common. Even if it is, Google search is of great help to check and cross-reference employment, volunteer, and association membership claims.
As a recruiter, you can even set up a Google alert whenever your candidate's name appears in new Google results. It provides a useful and easy way of monitoring during the hiring process, and even later on.
Recruiters also often use social media and other networking sites as an easy, quick, and affordable way to screen candidates informally. The type of information recruiters may find out by inspecting profiles on social media networks, such as Facebook, Twitter, LinkedIn, and Instagram, can relate to:
Education
Work experience
Geographical location
Volunteer activities the potential employee is involved with
Professional organizations they belong to and align with
Hobbies and interests
Political views
List of 'friends' and acquaintances
The potential of a candidate to represent the company and build brand
Although there are numerous advantages to using social networking websites for screening purposes, there are inevitable downfalls. The concerns about invading privacy, the accuracy of presented information, and possible job discrimination are reasons to be wary when using them for screening purposes.
Nonetheless, checking social media network profiles is an excellent way for recruiters to cross-reference and double-check resume claims.
A recruiter should note big red flags if they find a potential employee badmouthing former employees and colleagues, or making a commentary against your company's values and culture.
3. Application Screening
The application screening process starts with the job posting and application form designed with specific questions related to the advertised position you want to fill in.
At this stage, you want to screen out applicants who don't meet the necessary criteria, such as education, work experience, location, etc. You can also use the answers to see if people can follow directions, show attention to details, and know how to use time management.
Suppose you've asked potential candidates to fill out an application form, as well as provide a resume and cover letter, and some of them fail to do so. In that case, it can indicate their inability to follow directions or lack of attention to detail.
Application screening gives you instant insight, helps screen out inadequate applicants, and helps you avoid hiring mistakes right from the start. You have more time to focus on applicants who seem to be more aligned with what you're looking for.
Your application form should help you get answers and information, such as:
Resume
Available work hours
Start date availability
Special skills
Qualifications
Training
Work history
As old-school as it seems, using resumes is still widely used as a way to pre-screen applicants. It also provides indirect information, such as the candidate's professionalism, organization, writing skills, and attention to detail.
These pieces of information can give you additional insight and help evaluate if an applicant is a good fit for the company.
3. Phone And Video Screening
Phone and video screening is mostly used for pre-interview and interview purposes. It's an affordable, quick, and convenient alternative to in-person interviews.
This type of screening gives the employer insight into the candidate's communication and listening skills, sense of humor, professionalism, and attitude.
There are significant differences and advantages to video screening. Video screening allows employers to observe applicants' body language and the way they answer questions.
Usually, pre-screening interviews last between 20 to 30 minutes, and may include the following questions:
What do you know about our company?
Is the salary within your acceptable range?
Why are you searching for a new position?
What top three duties are you in charge of now or at your last job?
What is your highest degree?
Also, what are your strongest skills, and what are your biggest challenges?
After this stage, candidates who score well should be the ones you'd consider hiring. But, before the final decision, a candidate should also undergo a one-hour-long employment interview so that the employer can find out more about:
Candidates' knowledge, skills, and abilities
How has the candidate applied and tested work skills
Where do the candidate's aptitudes lie
What can the candidate bring to the organization
Apart from being able to observe the candidate's body language and facial expressions, interviews help cut down on travel costs and use time more efficiently.
4. Pre-Employment Screening
Many employers will do a pre-employment screening of potential candidates to verify application and resume information.
Often, recruiters hire third parties to do a deeper background check. Depending on the law and validity of concerns, they can do a background check to screen:
Criminal history
Drug use and addiction
Social security number
Workers' compensation claims
Credit history
Sex offender registry
Motor vehicle records
Education and employment claims
References by talking to previous employers and supervisors
As an employer, make sure to understand and comply with local, state, and federal laws when doing background checking. There are limitations and exceptions as to when you can and can't do this type of screening. You're not allowed to use the background check information in a way that's discriminatory and which violates laws.
Conclusion
Screening a potential employee is a time- and money-intensive process that's impossible to avoid. Luckily, there are different online tools and steps you can take to make the process easier to handle.
Knowing what you're looking for, as well as having a set of the right questions and tools to help you find the best hire can make the hiring process a breeze.
Read Also: