As New Zealand benefits from the innovation that kick-starts opportunity, businesses are flourishing in this economy primed to benefit from a diverse array of industry. Auckland, Wellington, and Hamilton are experiencing the type of financial renaissance that allows business to mix old practices with new technologies. With a flush of resources and money, everyone is benefiting from the industry that fuels this economy.
From the more coastal areas to the urban centres, businesses are tapping into the numerous resources to fuel growth. Startups, likewise, are also benefiting from the vast amount of resources available to those with the enterprise and ingenuity to get a business off the ground. With tools that make doing business from remote locations possible, including the coworking space, startups can grow any business type.
Keep reading to learn more about why coworking spaces are a great fit for start-ups.
5 Reasons Coworking Spaces are Perfect for Startups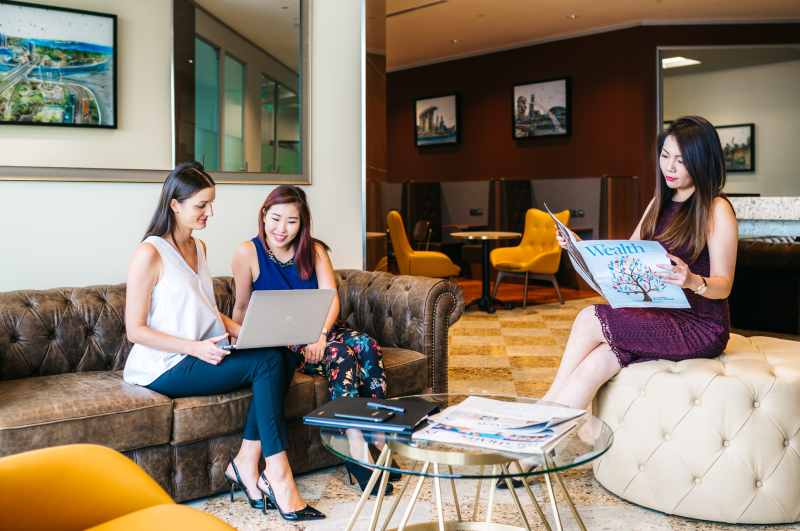 1. Affordability
As in most places, the closer you are to the city the higher the rents, especially commercial rents. The coworking space, alternatively, can provide your start-up with access to workspace, standard office equipment, and office technologies, but at a much discounted price.
An example, coworking space – Servcorp provides businesses with reasonable office space in locations around the world.
With the coworking space, start-ups benefit from not having the excessive overhead that often prices smaller businesses out of the more affluent locations.
For a start-up with limited funding, the coworking space offers a low-cost alternative to traditional leasing. Furthermore, the spaces often include access to convenient resources that would not be a part of the normal office space.
2. Location
One the greatest benefits to the coworking start-up is that many of these offices are in the centre of much business.
If leasing an office in many prestigious locations, your overhead would skyrocket simply because leases are higher in CBDs. The coworking space provides you with everything in a location that can help create opportunities for business.
Read Also: How to Choose a Right Business Location
3. Resources
Another reason the coworking space is perfect for startups is that it is a wonderful source of resources. Professionals on the verge of developing an idea into a money-making venture have the advantage of accessing information from professionals from a number of different industries.
Furthermore, some of the better outfits make the concerted effort of connecting professionals with others who work in the space. In addition to opportunities to find mentors, the coworking space is rife with information concerning just about any industry.
4. Versatility And Flexibility
The coworking space provides professionals with the ability to turn one functional space into many uses. While the coworking office is primarily a workspace, it also serves a dual function in providing community to businesses.
All of the activities related to networking and collaborating can be done in the same space, as opposed to having to go to another location to network.
The ingenious quality regarding the coworking space is that you can build the foundation of your network within the enclave's walls and then branch out if necessary.
Of its many features, coworking is a very flexible option, which allows startups to work in office space without tying your business to a protracted lease. With the availability of so many coworking spaces, you can use the fit out to your advantage in scoping out new markets.
Furthermore, if your business does decide to expand, the coworking space can provide you with a smoother way to transition your location to a larger space.
 5. A Way To Grow
The coworking space offers start-ups a number of benefits including providing premium, flexible office space at an affordable rate.
Start-ups also benefit from being able to access and tap into a diverse array of professional resources. Of the many office designs, the coworking space is one of the only ones who space works for your business.
Related: Can't Afford an Office? Try Shared Office Spaces – But How?
Author: Suzanne Ally