If you are looking for some helpful tips like how to run your business successfully, how to bring new customers or even how to start a new business then you are on the right place. After a great research, I have compiled a list of 50 best small business blogs for you.  All of these blogs have amazing features and people are really getting great tips and business ideas from these blogs.
These blogs will also help you to grow your business. Without further detail, here is the list 50 blogs you should follow in 2016:
50 Best Small Business Blogs for Entrepreneurs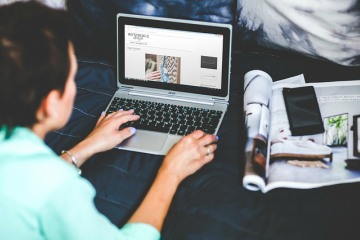 1). Bluleadz
Blue Adz is a best blog for marketing.
2). Businesses Brow
Business Grow is considered to be the one of the best small business blogs for marketers because it is entirely focused on marketing, social media and humanity.
3). Batimes
It is a best online place for Business Analysts.
4). Bridging-the-gap
Best business blog for the upcoming or future business ideas.
5). Business Analyst
For jobs, training, theory and practice
6). Blogsouthwest
Popular airline blog
7). Citrix
Focuses on business issues
8). Cision
Offers great research on marketing and public relations
9). Copyblogger
Offers content creation, management and analysis
10). Cassandra
Cool social happenings and relevant trends
11). Cool Business Ideas
Share latest business ideas and opportunities for wantrepreneurs
12). Conversation Agent
Make sense for your work
13). Convince and Convert
Content marketing institute
14). Digital Marketer
Covers biggest issues and trends of marketers
15). Delicious Days
For impeccable blog design and overall layout
16). Damn I Wish
Shares latest Ideas with smart marketers
17). Duct Tape Marketing
They publish helpful content for Marketers
18). Dream grow
It is a good source to get content marketing and social media information
19). Darmano.Typepad
For responsive and resilient brands
20). Ecoki
This blog regularly share latest ideas, tips and articles on living a green lifestyle
21). Future Foundation
For future trends
22). Hubspot
One of the best and most helpful website for marketers and business owners
23). Heidicohen
Good website for actionable marketing strategies and guide
24). Idea Launch
This blog is focused on content marketing revolution, business and life.
25). Idea Couture
For latest strategies
26). Inbound
Articles, discussions and comments
27). Idea Couture
Product, marketing and pricing strategy
28). Iiba
International Institute of Business Analysis
29). Japan Trends
Ideas and trends from Japan
30). Modern Analyst
Source for amazing content and community
31). Make Good Media
Meaningful and information content
32). MOZ
Offers professionalism, depth research and diversity with the little fun and entertaining tone
33). Mjperry Blogspot
A good blog for economics and finance readers
34). Marketing Experiments
This website is dedicated to marketing research
35). On Startups
They share latest strategies for startups
36). Pg Everyday
About men's interest including career, money, family, fitness and technology
37). Quicksprout
Insightful blog for marketers
38). Reelseo
Video marketer's guide
39). Marketing Tech Blog
A small business blog that covers both marketing and tech stories
40). Spyre Studios
Web design and development
41). Spring Wise
Latest ideas and trends
42). Stony Field
For dairy products
43). Social Media Impact
Successful social media business
44). The Pioneer Woman
A successful lifestyle blog
45). The Fast Forward Blog
For sustainable business online
46). Top Trends.nowandnext
For latest and future trends
47). Top Rank Blog
Case studies of marketing strategies
48). Uncommon Business Blogspot
People with their weird ways of earning
49). Vertical Response
Offers social media, content marketing, email marketing and copywriting
50). Xdannyxbrownx
It is a best business blog that offers consulting services
There are lots of other entrepreneurial small business blogs available on the internet that regularly publishes informative posts online so more blogs will be added soon. Other Best business blogs for Entrepreneurs and small business owners