Formerly known as Product Listing Ads, Google Shopping is a platform that doesn't just give buyers a plethora of options before making a purchase, but which has also been the keystone to success for many ecommerce companies.
To improve your ROI, you must first know what counts as a good ROI in Google Shopping. Google Shopping campaigns can vary depending on several factors, such as the product type, search volumes, product data quality, and consumer demand.
Google Shopping campaigns are generally measured by ROAS (Return On Advertising Spend). This is calculated based on the total sales revenue resulting from ad clicks divided by the amount spent on ads.
One of the key advantages of Google Shopping ads is that it allows users to find relevant results over the search, unlike popup ads, which can be really frustrating. This is one of the key factors that has resulted in increased competition over competitors.
To improve the ROI, it is important to have a campaign strategy that bears maximum results with minimum spending.
8 Best Ways to Improve ROI in Google Shopping
Let's look at some of the best ways to improve ROI in Google Shopping ads.
1. Tweak Your Product Titles
A product title is the first thing that the visitors lay their eyes upon, so it can be considered the essence of the entire campaign. It is important to tweak your product title to make it impactful as it provides the visitors with an overview of the items that they are viewing, thereby helping you achieve maximum clicks.
The product title should be keyword and information-rich, and at the same time, it should be based on your industry type and also sum up the entire essence of the product.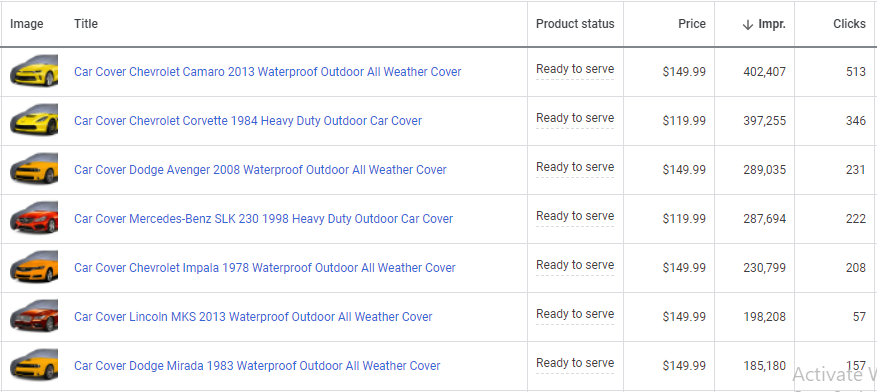 2. Stick to Basic Attributes that Google Uses in Filters
Imaginative names can be effective and catchy when they are used in titles; however, when it comes to attributes in your product feed, try to stick to the basics that Google uses in filters. For example, if you want to get creative with the color of your product and call it "deep-sea crystal," you need to take into consideration how Google can process that information. Simple might be better.
Google Shopping provides filters for shoppers so that they can narrow down to their preferences, and if Google can't figure out that "deep-sea crystal," actually means "blue," then you might miss out when the shopper uses that filter to find blue versions of your product.

3. Include High-Resolution Product Images to Improve the Visual Experience
Product images are one of the first things that customers notice over the SERP page, along with the product title. Effective images can entice your customers to want to know more about a specific product.
Images play a significant role in driving sales, as Google Shopping Ads work by combining the accounts of Google Merchants and different category pages to show ads with relevant product images.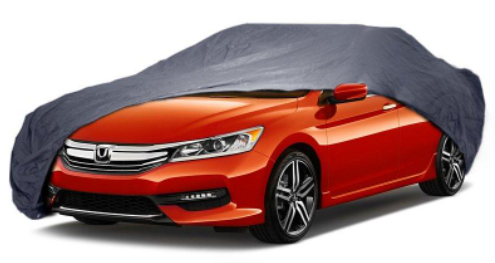 5. Implement a Negative Keywords Strategy
To maximize your return, it is important for you to understand which keywords are unprofitable. This function allows the marketer to tell Google what they do not want to show up for, leading to consistent results and improvements over time.
For instance, if you sell athletic shoes but you don't repair them, you could include things like "shoe repair" as negative keywords, so your ads wouldn't ever show up for people who wanted other services.
It is important to understand niche. It will help you determine whether a term is a good fit and what should end up on the negative keywords list. You can also consider adding generic terms to the negative keywords list, especially if your campaign is spending too much with little to no return.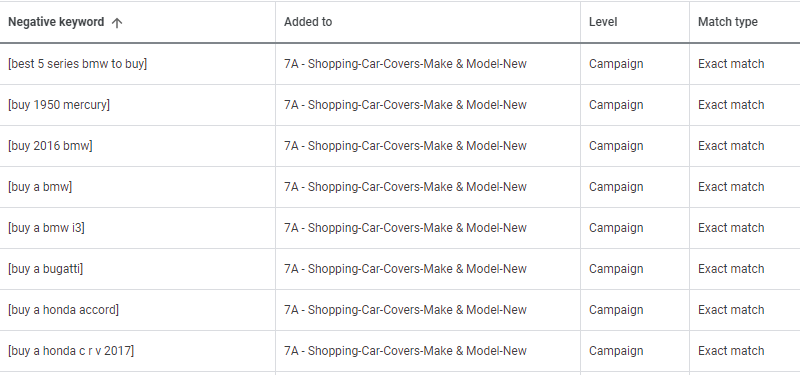 5. Focus your bids on your best-performing Shopping ads
While it is imperative to prioritize which products to advertise based on their performance, it is equally important for you to focus your bids on your best-performing Shopping ads. Use search-level query bidding to optimize your Google Shopping Ads campaign.
This also allows you to set different max CPCs based on how valuable a search query is for your brand.
Put different product categories in different campaigns with budgets based on priority. After this, you need to adjust your ad spend once you get a few weeks of metrics to reference.
You can then wait for a few days or weeks and adjust the budgets based on volume and performance in addition to priority.

6. Make a Big Impact with Merchant Promotions
When you are running a promotion for your advertised products, make sure that people who see your ads catch your promotion, as it can make a big impact on your Shopping campaign performance.
Special offers give retailers to opportunity to highlight their products, which in turn can better their chances of click-through rate and conversion.
7. Target Your Ads Based on Geographic Location
Smart marketing strategies help you become successful and improve the ROI of your business. If you are trying to sell air-conditioning units, it is quite evident that you will find higher demand for your product in tropical countries where the temperature is higher when compared to cooler regions.
Location targeting comes in handy to serve ads to users in a specific geographical region. Let's assume that you are running a chain of physical stores that you're hoping to drive traffic to through "buy online, pick up in-store" offers (BOPIS).
Without location-based targeting, your ads will be displayed in all regions worldwide, and your ads might end up receiving clicks from users in regions where you have no locations.
This generates cost and leaves no possible option for a return on the investment. With location targeting, your campaigns show ads only in those regions where you have open locations.

8. Maximize the Potential of Google Customer Reviews & Ratings to the Fullest
Reviews and ratings not only help a visitor understand the product before purchasing it, but also increases his/her confidence about the product.
You can use the Google customer reviews and showcase them over your website, and in return, you can gain a clear idea about the products your customers are checking out at your store and see the reviews left behind by existing buyers.
This will help you to build the credibility of your ecommerce store, thereby improving ROI on Google Shopping. Reviews on Shopping ads can help you stand out and make your product more appealing, resulting in increased traffic.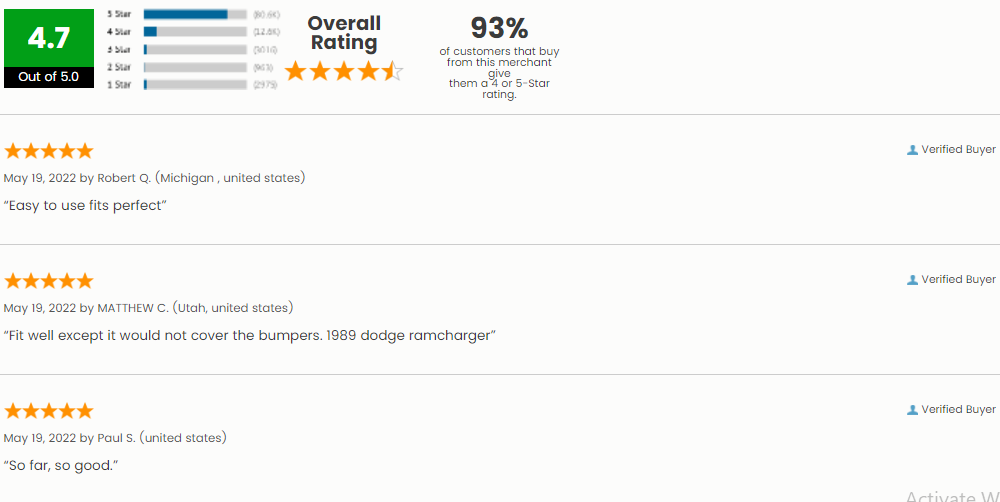 Final Thoughts
Google Shopping ads help you not just reach your own customers but also those bottom-funnel customers who already know what they are looking for.
Google Shopping can be an effective weapon; however, its success depends on how effectively you execute the above-mentioned steps. Implementing the steps in the right way will help you reach new heights with your business.
Read Also:
Author Bio: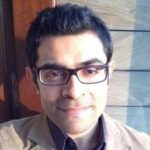 Andy Beohar is VP of SevenAtoms, a Google and HubSpot certified agency in San Francisco. Andy develops and manages ROI-positive inbound and paid marketing campaigns for B2B & Tech companies. Connect with Andy on LinkedIn or Twitter.