Content management systems are aimed to help users build and run their websites. How to create one if your budget is somewhat limited? In fact, eCommerce platforms may be a cost-effective solution for startups, as it can simultaneously oversight various processes that account for a modern-day website.
So, how are you supposed to choose between all of them? Let's have a closer look at the pros and cons of the most popular content management systems.
In this review we relied on the following criteria:
Functionality
Usability
Built-in themes
Customization and flexibility
Support
Extra features (built-in SEO Tools, social media Integration, detailed Analytics, search, etc).
Depending on the nature of this or that open source CMS, we have split them into their strengths and weaknesses.
10 Best eCommerce CMS
1. Prestashop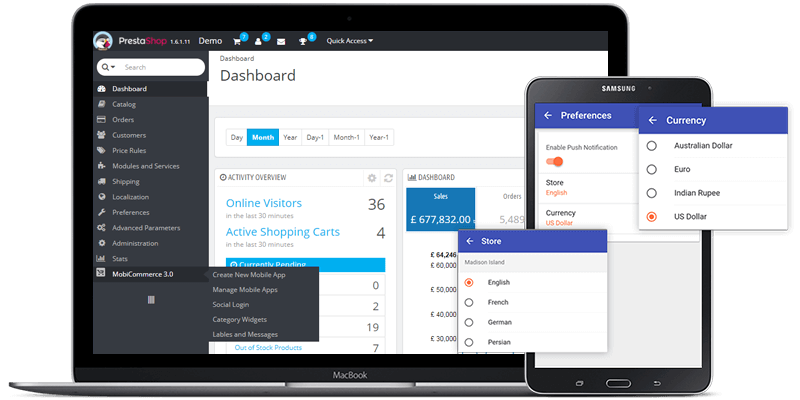 Since 2007 on the market under the company name PrestaShop SA, this CMS has managed to proof credibility and relevance both for startups and bigger enterprises.
Pros
Aside from 275 default features, this became possible due to such strengths, as:
Prestashop is customizable, as you can pick various modules (like Prestashop modules by Myprestamodules.com), designs, shipping options, languages,
minimum system capabilities are needed,
it offers secure payment with PayPal/credit card,
Prestashop is very adjustable with a self-explanatory admin panel,
it looks equally good on mobile and desktop devices,
offers security modules like Codeguard,
provides multi-store option,
it includes training materials to assist and help you get the most of your online store.
If you happen to miss certain features, though, you can get additional modules from some of the most qualified developers in the field.
On the websites like MyPrestaModules.com or similar you can pick from a wide range of high-quality modules those that suit you most. Adding them to PrestaShop can help you import new products, export existing data, or add extra functions, such as FAQs page, CallBack button, blog, and much more.
These modules may give you more room to power business effectively and thus have an edge over competitors. Such companies also provide dedicated customer service that will help you solve possible difficulties, configure and customize modules that best fit your needs.
Moreover, PrestaShop community with over 800,000 members far outweighs the lack of a support team. With the help of them, one can find over 5,000 ready-to-use themes, which may be a real catch for startups, private businesses, big enterprises, and more. Here you will also find out free support, lots of information and practical guidance to boot.
Cons
it might be tricky to set up a functional online store for complete novices.
Prices
You can either download an absolutely free desktop version, which should be authorized with a host partner, or get PrestaShop Ready online. Selecting the second one, you will be offered a $22.8 monthly starter pack after a 2-week trial. If you buy add-ons, however, an average cost will happen to be between $50 and $150 a module.
2. Magento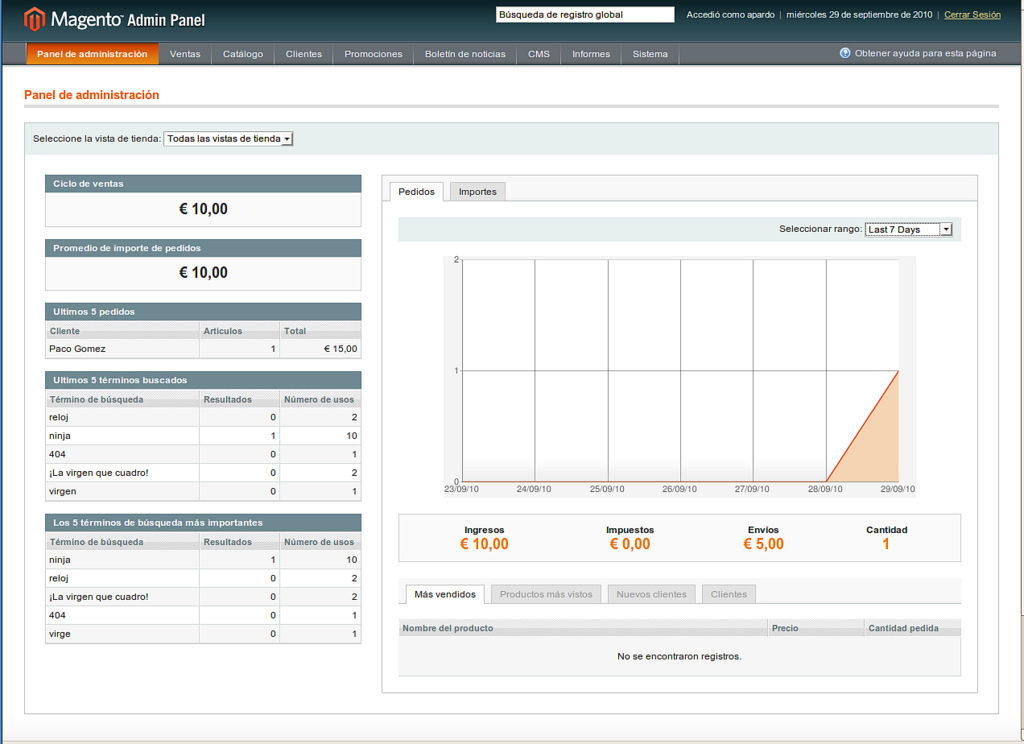 Since 2008 on the market, Magento has eventually shifted towards two different units, such as Magento Open Source (a free open source CMS) and Magento Commerce (a paid version meant for large-scale businesses). The platform itself is an open source CMS, so it is a comparably regulated system you can utilize as your commerce platform for startups.
What really stands Magento out from the crowd is that it primarily focuses on eCommerce. Like any other content management system, it is good to weight Magento's strong and weak points before picking it as your eCommerce stage.
Pros:
A set of functions is extended according to your package and business size,
the CMS can be significantly customized in terms of marketing, payment, shipping with the help of the development team,
it has a variety of eye-catching themes which can be set up with the prof help.
Cons:
One should wait for a sales manager to call back if they want a demo version,
there is no secure hosting unless you buy at least Magento Commerce,
its advanced specials are not low-budget whatsoever,
it often makes software performance slower,
there are only FAQ and tutorials to help you solve issues,
the process of installation might get tough if you are not a tech pro.
Prices
Concerning the pricing, the basic Magento Community Edition is open-source and free. Though, there are platforms with advanced features, such as Magento Commerce and Magento Commerce Cloud that will cost you $22,000.00 – $190,000.00 per year.
3. Shopify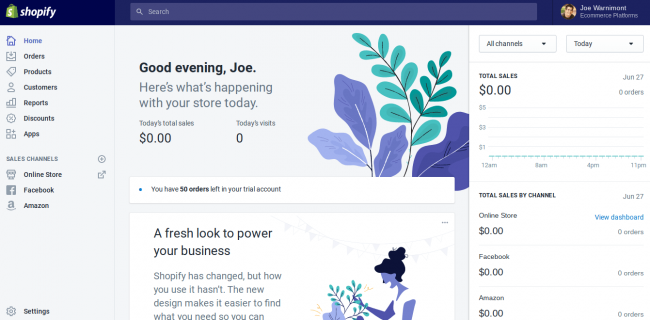 Founded in 2004 and launched in 2006, Shopify mostly deals with small or medium scale online businesses. The system allows selling physical or digital goods. Overall, the Shopify eCommerce platform is flexible, easy-to-use and lets you achieve business targets with required features using add-ons or extra apps. Currently, Shopify's app store has more than 5,300 apps.
So, the main specificity of this open source CMS allows anyone who knows very little about technical aspects run a business smoothly.
Pros:
The CMS can be installed in a matter of minutes,
it allows you to initiate selling on Amazon, eBay, Facebook,
Shopify has a support team at any time via chat, phone, and email,
SEO functions, track inventory, and marketing are included,
admin dashboard is quite attractive.
Cons:
It offers no more than 10 free pattern styles,
almost all the commercial plugins are not cheap and quite limited,
support service numbers are solely for the US, UK, New Zealand, and Australia customers.
Prices
As for the pricing, Shopify offers a plan starting at $29 for basic plans and increases up to $299 for advanced plans. Both transaction and subscription fees will be applied according to your business scale.
4. WooCommerce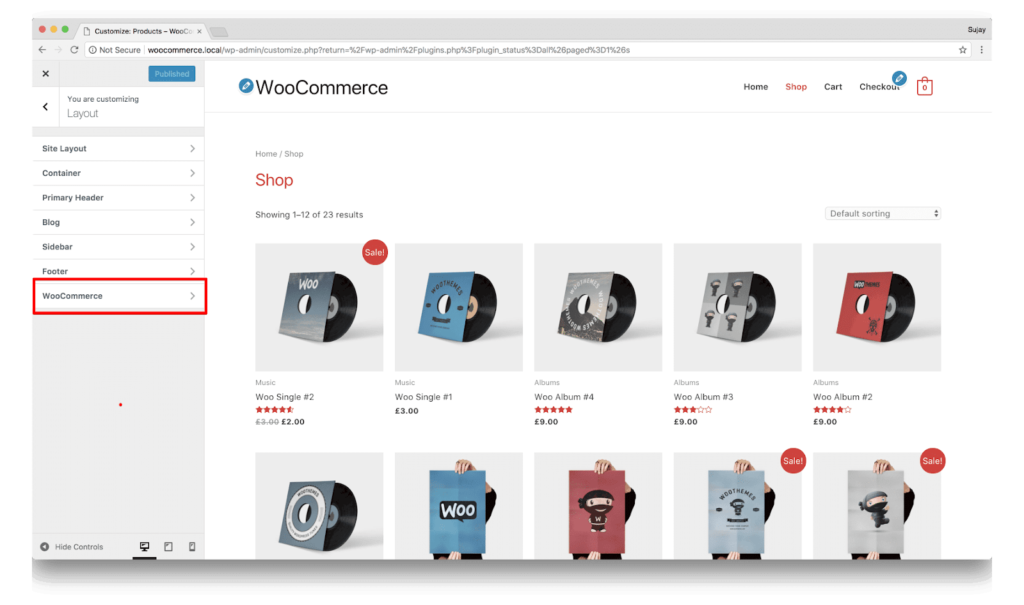 For one thing, WooCommerce open source CMS is a WordPress brainchild born on September 27, 2011. Gradually becoming popular due to its convenience, WooCommerce is named as one of the most popular platforms in 2018.
However, please note that WooCommerce is nothing but a plugin for creating an online store for already-existing websites built of WordPress.
Pros:
WooCommerce is a piece of cake to install (once you have a WordPress),
it is relatively customizable, as you will find there unlimited themes and plugins,
it has a huge online community to help you,
Further, it's very functional in terms of running online shops if you know the ropes of the CMS.
Cons:
It's difficult to figure out its subtle nuances for novices,
WooCommerce cannot be used in sites that don't use WordPress,
extended add-ons can be too costly for low-budget businesses,
such features as SEO tools, analytics, social sales, email marketing are available only via add-ons.
Prices
With regard to the pricing, hosting starts from $6.95 for the simplest pack, going up to $5,000 per month depending on the size of the business you power and your desire to customize it. An average budget, however, lies in terms of $70-$700 a month.
5. OpenCart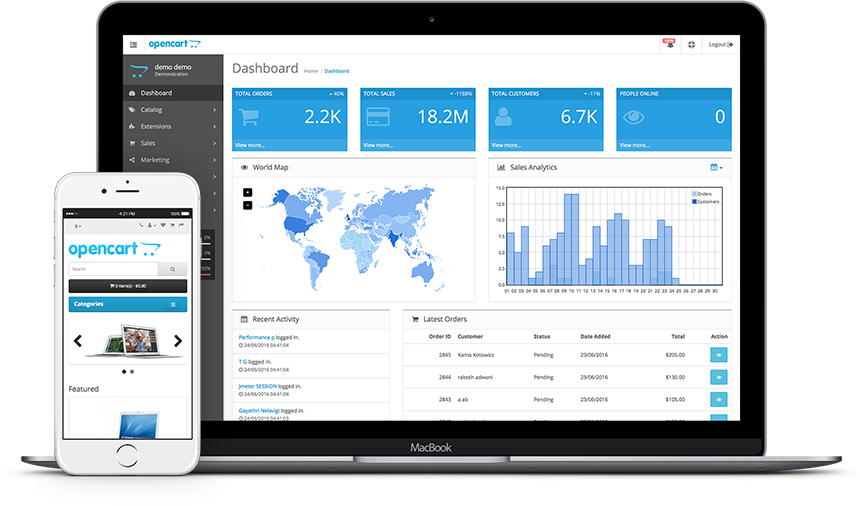 At the outset, OpenCart was originally developed in 1999. Since that time it has been significantly improved and got a good positioning among other eCommerce platforms.
Pros
OpenCart is equipped with commercial modules and themes,
it offers online support apart from forum community,
all your stores are listed in one admin area (multi-storing),
as to functionality, it has an extensive set of reports and metrics on the dashboard.
Cons
OpenCart distributes one payment method on all your stores (once you want to run more than one),
implementing design layouts can cause difficulties for those who are not tech persons,
one can do little programming from the module,
SEO doesn't work effectively in case of producing similar content from similar stores.
Prices
As for the pricing, OpenCart is free of charge. Overall, this solution might be extremely attractive for startups, yet it worth thinking wisely before opting for this particular open source CMS.
6. osCommerce
For over 18 years, OsCommerce has been positioning as a free of charge software under the GNU General Public License. Let's get a better view of osCommerce among others in our list.
Pros
This is a well-known and thus broadly credible eCommerce CMS,
isn't functional enough unless you are good at programming,
it works both for small budget companies and chains with a large number of stores,
data and payment procedures are secured with SSL.
Cons
There is no technical support,
users have to seek additional add-ons in order to get a more vivid design theme,
the platform is challenging to adjust without the help of a developer,
usability system looks a bit old-timey.
In the long run, osCommerce is absolutely free, yet a bit old-fashioned open source CMS.
7. BigCommerce
BigCommerce is a cloud-based CMS that allows a user to build eCommerce platforms without specific knowledge. As such, BigCommerce can handle almost everything starting from products, payments, shipping, checkouts, coupons, integration and more. BigCommerce platform also has come up with around 320 add-ons, some of which are at a low cost.
Pros
The CMS has a responsive and user-friendly dashboard,
it allows users to create an unlimited number of accounts,
there is monthly charging without extra expenses,
it has a set of selling features to help a user customize the store.
Cons
The lowest plan should be upgraded once the standard plan limit of $50k is exceeded,
certain features like Bing Shopping by Yahoo are solely for the USA users,
a comparatively small variety of themes is given.
Most importantly, it is a hosted eCommerce platform. This, in turn, implies all of the features included in the monthly bill, and thus users are not charged for additional stuff.
Prices
Concerning the BigCommerce Pricing, it offers 15 days of free trial, the Standard pack is at $29.95 a month, the Plus set will cost you $79.95 a month, and finally, a Pro plan is going to cost you at minimum $249.95 per month.
8. Virtuemart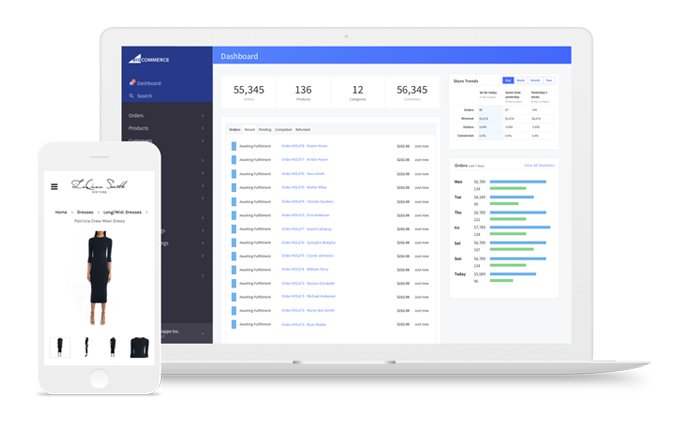 Taking the first steps on the market as an eCommerce web application named mambo-phpShop under the GNU General Public License, VirtueMart has been on the market since its initial release in 1997. As the most widely used eCommerce extension for Joomla, VirtueMart works well for some users till nowadays.
Probably it is a multi-language capability that stands VirtueMart from the crowd to a global audience.
Pros
VirtueMart is free of charge, aside from the price for a domain name at $60,
it can be significantly customized with the aid of VirtueMart extensions,
SEO and marketing promotion features are included from the beginning,
in case of tech issues, they offer support ticket and emailing system.
Cons
It has quite a difficult component and control panel for a novice,
the CMS does not provide a good choice of themes to create beautiful designs,
it has restricted analytical possibilities unless you purchase extensions,
to ensure website safety you should purchase their $50 membership.
Prices
Overall, VirtueMart is free of charge at its simplest version. Deciding to buy complementary add-ons, the user will be charged extra depending on its price.
9. Squarespace Online Stores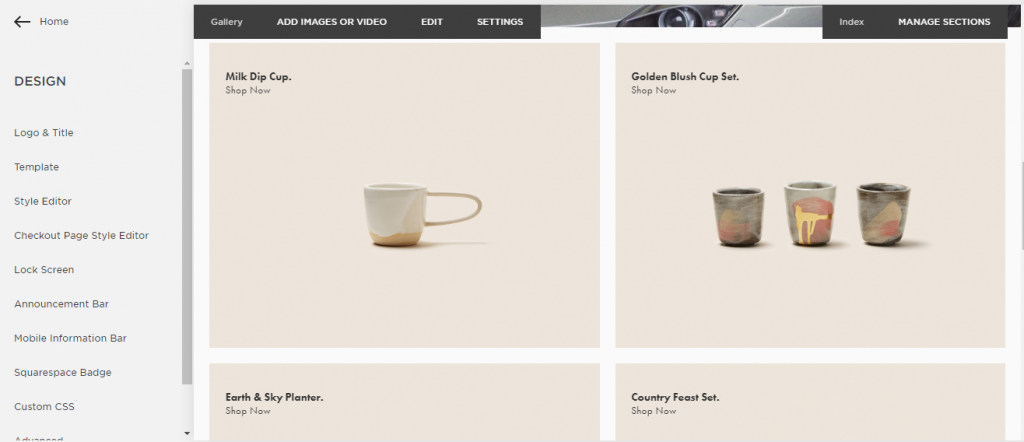 Established in 2010, the company has been successfully providing open source CMS software for startups, individual customers, or various enterprises.
The design is what makes Squarespace quite special. Here one can create an eye-catching open source CMS that will hook potential customers.
Pros
Squarespace is known for its wide array of pre-created themes,
users can upload their own designs, which makes the software extremely customizable,
the CMS has SSL encryption for strong security,
it heavily relies on photographs, which makes a website attractive,
it is all-in-one software, so no extra add-ons needed,
Also, it has good eCommerce features as for checkout, payment, and shipping,
Squarespace offers 24/7 support.
Cons
The CMS has only one sub-navigation, which restricts its functionality,
it has a low rating by Google Page Speed Tool, which is not good for SEO,
the interface is English only,
there is no backup option, one should copy content to Google Doc to be on the safe side.
Prices
At Squarespace, you will find the annual pricing as follows: Basic set at $26 a month, Advanced at $40 per month, Personal at $12 per month, and also Business as $18 a month.
10. Volusion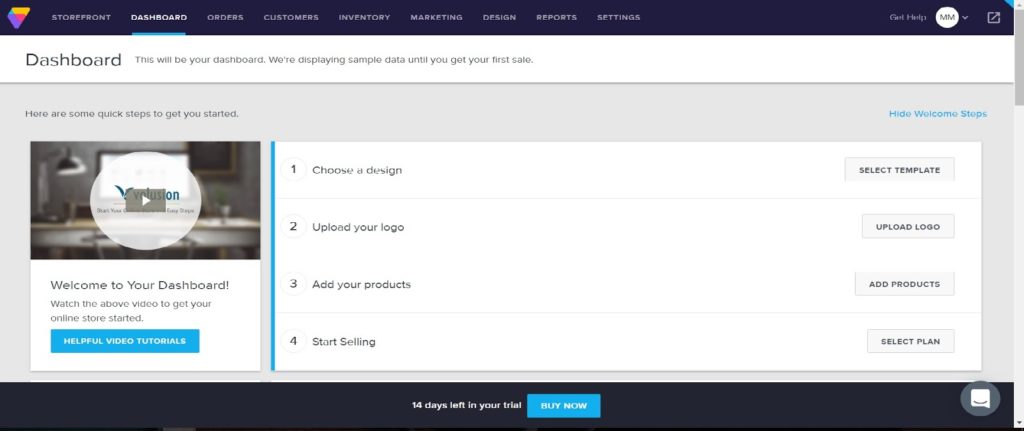 Since 1999, Kevin Sproles started implementing his ideas by creating custom websites. His passion eventually grew into an open source CMS business. Volusion is, therefore, another advantageous option among eCommerce platforms, as it provides a full set of options to customers.
Pros:
Volusion offers customer support 24/7,
it also offers to sell your product on eBay, Google, Amazon,
admin dashboard is self-explanatory,
it has secure payments due to the PCI certified checkout.
Cons:
The CMS does not provide extra features for upgrading,
its search tool is yet to be improved,
only 11 free themes do not give lots of space for creativity,
there are just two payment options (PayPal and Stripe).
Actually, Volusion is built in features directly to the dashboard, which means you should not buy any add-ons. While for someone it may be an aspect that sets them apart from their competitors, for other it can look like a limited platform.
Prices
According to Volusion pricing, there are 14 days of free trial. After that, the Personal set will cost you $29 per month, Professional pack is $79 per month, and Business is $299 per month.
How to choose the best eCommerce platform?
Here is the summary of all previously reviewed Content Management Systems gathered to give you a better grasp of their strong points and downsides:
| | | | | | | | | |
| --- | --- | --- | --- | --- | --- | --- | --- | --- |
| | Functionality | Usability | Security | Themes | Customization | Support | Extra | Pricing |
| Prestashop | Lots of catalog and monitoring features | A responsive admin dashboard is cut out for sales | SSL encryption | A variety of choice for free | Is highly adjustable | Support community | Pretty good SEO tools, a mobile version is usually seamless | The desktop version is free |
| Magento | Can be pretty functional in professional hands, though tough for others | Too complex for a programming novice | No secure hosting unless you buy an advanced plan | Good choice of themes | Adjustable for more advanced versions | No, just emails and tutorials | Works pretty well for large enterprises with its SEO and marketing features | The standard pack is free |
| Shopify | Is average. Has a set of basic features for eCommerce | Has a versatile admin board | is PCI compliant | 10 free themes | Expensive and limited plugins | Chat, email, or phone | Is good for eCommerce purposes on eBay, Amazon, and Facebook | From $29 a month |
| WooCommerce | Can be a strong tool if you have experience in running cms and WordPress | Might require add-ons to better initial usability | No inbuilt SSL/HTTP | Unlimited number of themes | Can be adjusted with the help of plugins/add-ons | Online community | Works only for WordPress websites | from $6.95 per month |
| OpenCart | Offers reports and metrics for better sales | Is a bit difficult to grasp all the features for a beginner | SSL should be enabled manually | Lots of commercial modules and themes | A variety of add-ons for an additional cost | Support ticket system | Suits well mid-sized and big businesses as provides multi-storing feature | Free |
| osCommerce | Isn't enough user-friendly and flexible | Too complex and old-timey | SSL | A very small choice of standard themes | Requires extra payment to adjust its tech facilities | No | Is a veteran on the market, has multi-storing | Free |
| BigCommerce | There are lots of selling features | Is responsive and fast | SSL certificate | A small variety | Around 300 add-ons | Support community | Monthly charging without extra expenses even if you install add-ons | From $29.95 a month |
| Virtuemart | Has inbuilt SEO and marketing capacities | There is a complex control panel for a beginner | One should enable SSL | Small range, out fashioned | Definitely has to be customized with the help of extensions | No, only the forum | This is a Joomla extension | Free |
| Squarespace Online Stores | Is not as SEO-friendly as others | Intuitive admin panel, easy to use | SSL | A huge variety of themes | A very limited number of add-ons | Chat, emailing, tickets | Focuses more on design rather than the website's promotion | From $12 a month |
| Volusion | Has a normal set of selling features | The control panel is intuitive | PCI certified checkout | 11 free themes | Is constrained | Chat, phone, email | No extra features for upgrading | From $29 monthly |
Final Words
It might be challenging to choose the CMS you need as there is an abundance of choice. And each platform offers its unique features and advantages.
Prestashop is one of the most flexible eCommerce CMS with a wide variety of free features, almost unlimited number of modules, and add-ons. These specificities allow you to fine-tune an online store regardless of your business scale.
Of course, as almost any other platform, it needs at least basic technical skills, but anyway it's quite easy to set up and administrate. Together with reasonable prices, it comes as one of the best eCommerce CMS of upcoming 2023.
Read Also: