We all have certain hobbies or leisure time activities that keep us busy i.e. gardening, painting, and probably woodworking. People often sharpen their skills through these hobbies and when they master these skills they start making extra cash through them.
For Example, people who paint might start selling their paintings online and those who can make marvelous woodworking objects sell them online. Plus Woodworking projects that sell online are all rage among the general public.
Woodworking is both an emotionally and financially rewarding hobby. Using your hands and reshaping a few pieces of wood into something praiseworthy is very much emotionally rewarding.
Moreover, woodworking projects can also prove to be a source of extra money and help people financially. Don't believe me? Just go and search Wood Projects that sell on eBay or Best Selling Wood Products on Amazon and you'll see how profitable wood projects can be.
Why do Woodworking Projects Sell?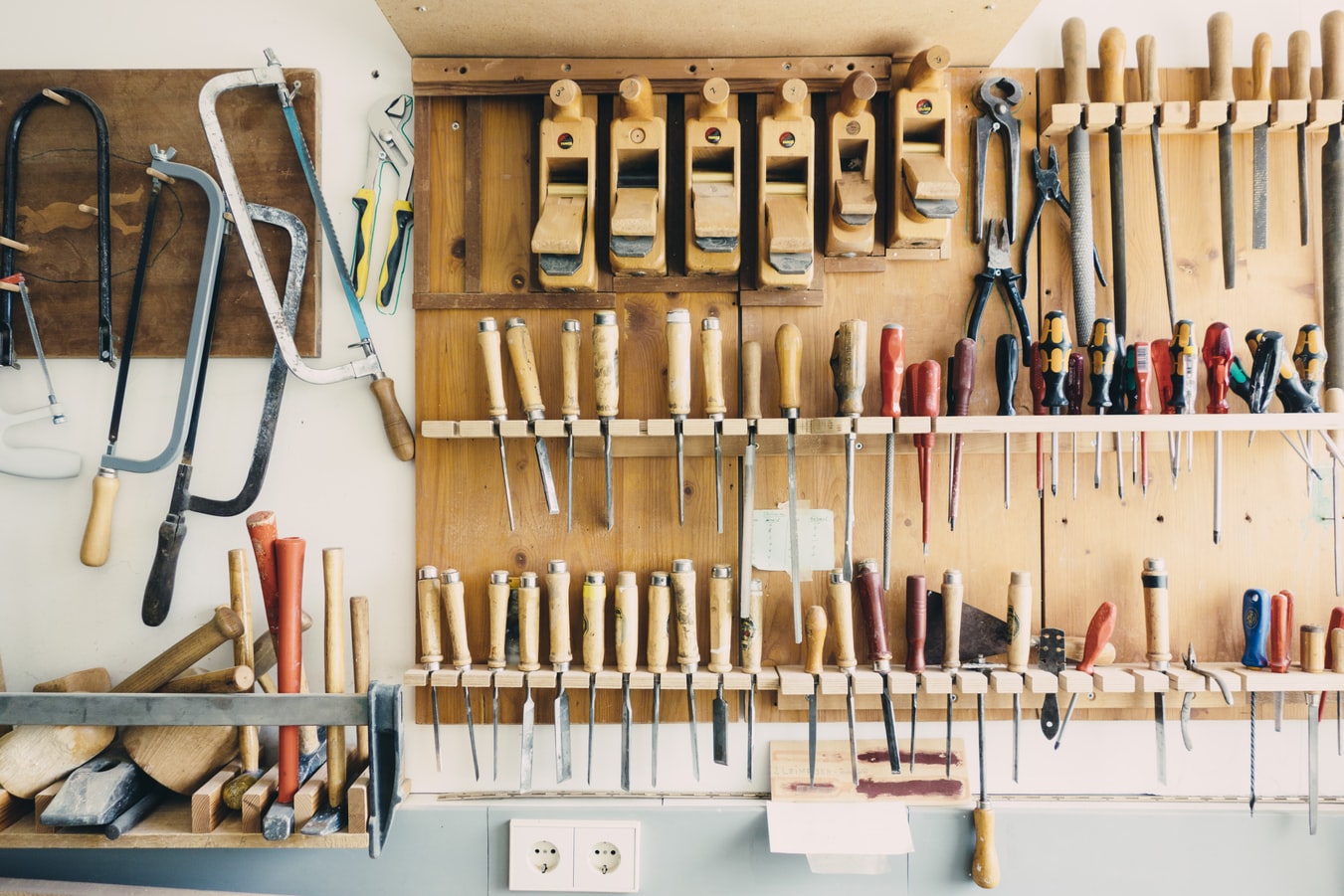 You might be thinking why do people buy Woodwork craft? Well, people buy Woodworking projects because decorating living spaces with Woodworks has become a trend.
Plus people add a touch of individuality to their surroundings by decorating it with Woodcrafts that resonate with them. So they are popular among the masses hence they can help you in earning considerable revenue.
If you are fond of Woodworking and want to make extra cash by just simply doing what you love then you are in the right place.
Because I am going to list the Most Profitable Woodworking Projects that Sell and can help you in earning a decent amount of money. So let's start without further ado.
1# Coat Racks
Coat Racks are the most profitable woodworking projects to build and sell. Wooden coat racks can be a charming addition to any home and they are super easy to make.
You just need a few pieces of wood, hammer, and nails, etc to make an attractive coat rack. With little practice, you can make a coat rack that will attract lots of attention from those who are decorating their house.
2# Wooden Frames
Wooden frames will always be timeless and plastic frames can never compare with them. Wooden frames are the most profitable woodworking projects to build and sell.
Even a novice in Woodworking can make frames and sell them. You can make wooden frames unique by adding decorations and various color combinations, etc. The fancier your wooden frame looks; the more money it'll bring.
3# Coasters
Coasters are required in every home to protect the furniture from cup or glass rings. They are easier to make and they are sold for cheap.
However, you can sell coasters at the double price if you customize them. Just give the customers option to have their name or a symbol carved on their coaster and you can charge double.
4# Candle Holder
A Candle holder is also another suitable woodworking project for beginners. It requires limited raw material and a set of skills to shape a piece of wood into a beautiful candle holder.
If you sell candles; you can pair them up with a wooden candle holder and earn extra money.
5# Wooden Jewelry Box
Every woman in the world owns rings, earrings, bracelets, and necklaces and all of them must have a jewelry box to keep them. Women usually prefer an aesthetic wooden jewelry box over a plastic one.
This Woodworking project is also very profitable and easy to make. They are sold at higher prices as compared to plastic jewelry boxes. With time you can make more complex and impressive wooden jewelry boxes and sell them at better prices.
6# Coke/Soda Rack
Everyone loves coke or soda. They are a must have on every occasion and party. What can be best than soda or coke?
A simple answer; soda/ coke served in a Wooden Rack. It is one of the most popular Woodworking Projects that sell.
Moreover, it is one of the basic woodworking projects that can bring in a good amount of money. So you can put less effort and earn more if you master the craft of making Soda/coke racks.
7# Utensil Carrier
Utensil Carrier is another Woodworking Project that sells. A utensil carrier is inexpensive to make because very little raw material is required to put it together. Plus the instructions required to make it are simple and easy.
A wooden utensil carrier looks charming in the kitchen and dining table so you'll definitely find customers if you decide to sell it. It's also an easy option to go for if you are venturing into making complex woodworking projects as compared to wooden frames and coasters.
8# Entryway Organizer
A wooden entryway organizer is very sought after woodworking projects. It consists of some shelves and some hooks and a few other things that help people in organizing.
Even the simplest entryway organizer with few shelves and hooks looks classy. People put keys, small plants, glasses, clothes, and mobiles on these organizers.
You can earn tons of money if you master the art of making an entryway organizer.
9# Serving Trays
Wooden serving trays are Woodworking projects that sell a lot. Why you might ask? They are just boards cut out of wood. However, they are far more than just wooden boards.
Trays are cut cleanly in traditional rectangle or square or bold round shapes with sharp raised edges to secure what will be placed within them.
You also carve their own design on trays or allow the customers to customize them and surely people will be gushing over your trays.
10# Chessboards
Chessboards sell well on the internet. However, making Chessboards can prove to be a little tricky so make sure you have the proper guide to put it together. If you manage to make a well-made chessboard; Chess lovers will definitely it.
11# Bedside Boxes
Now we are moving toward more complex woodworking projects. Bedside boxes are well known Woodworking Projects that sell very well because everyone wants an aesthetically pleasing bedside box in their bedroom.
Once you get hang of this; you can build elegant-looking boxes of different sizes and earn a decent amount of money. Remember the better the bedside box the looks; more money it'll bring.
12# Bird House
A wooden bird house will surely be pricy however it's a technical woodworking project that not everyone can make.
However, if you have horned your skill and want to cash your skill to earn money then you should go ahead and make a classic wooden bird house to sell on the internet.
13# Coffee/ Dining Table
Well if you are experienced and skilled in woodworking; you can even build wooden furniture.
Wooden furniture is usually expensive so you can earn a lot of money if you can put together a dining table or some other piece of furniture. However, a table is easier to make so you may want to start with it.
Conclusions
Now you know the top 13 Wood Projects that bring in money. So you can start making money today if you are a talented Woodworker.
You can sell them on social media or you can make small wood crafts to sell at craft shows that are been held all over the country.
You can earn money as long as you have relevant skills and talent. However, you can always venture into learning Woodworking projects that sell by following instructions available on the internet and start earning revenue.
Resources:
Author: Mehak Sohail