Whether you are in a tough spot or just want some extra money flow through your household, running a side business on top of your main job or business is an excellent way to bring in the much needed (or wanted) income you so desire.
Here you will find 33 amazing and highly practical side business ideas that you can start working on part-time to generate more income for you, your family, and even your dog. Let's jump into the first one on the list…
33 Profitable Side Business Ideas With Low Investment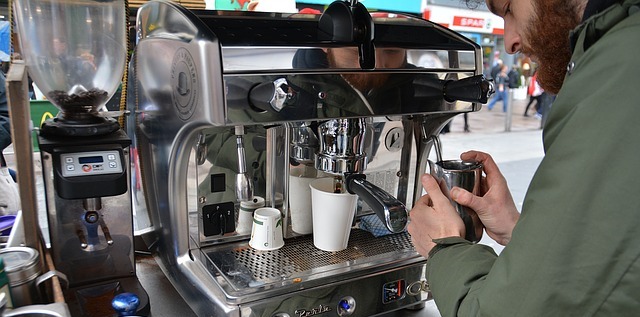 1. Running errands
Gathering a list of people who need help running errands for them is a great way to help others while growing a side business.
2. Tutoring
Depending on your topical strengths you can easily tutor college, high school, middle school, or even younger students.
3. Tax Preparation
If you can deal with numbers on a daily basis, preparing other people's taxes is something you can easily learn if you don't know everything already.
4. Cleaning Services
If you've ever found that you were good at cleaning and don't actually mind doing it; offering a cleaning service might be a fantastic side business for you.
5. Babysitting
Babysitting doesn't have to be just for kids and young adults, adults can do it too. Even better, you can become a nanny and make even better and more stable income.
6. Selling on Etsy
Do you have a hobby of creating unique things? Sell them on a site like Etsy, you'd be surprised at the power that platform has on selling peoples handmade items!
7. Travel Agent
Advising people and helping with their travel planning is an amazing industry for anyone who loves to travel. Imagine helping people plan their dream vacation while being anywhere in the world? It's totally possible by being a travel agent!
8. Uber or Lyft Driver
Uber and Lyft are similar to being a taxi driver but you use your own personal car. You get to choose your hours and can, in theory, work from anywhere in the world going from place to place if you so wished.
Related: How the Ridesharing Business is Finding Success
9. Animal watching
Similar to babysitting, watching someone's animals isn't age defined. Anyone of any age can watch animals these days. You just have to start finding clients to serve on a regular basis!
Related: How to Start a Pet Business?
10. Host on Airbnb
If you've got an extra room or have the abilities to buy new properties, renting them out to Airbnb users is an easy side business that you can start.
11. Selling T-Shirts
Whether you want to print them yourself or use a service like TeeSpring, making and selling T-Shirts can be a lucrative way to sell things to almost any audience known.
Related: How to Start a T-Shirt Printing Business?
12. Pool Cleaning
Just like offering a cleaning service, offering a pool cleaning service is something that almost anyone can do. Just don't be afraid of water and getting a little wet is all you need.
13. Wedding Planning
Weddings are happening everyday by the hundreds across the world (if not thousands). If you love making people's dreams come true and help with planning a perfect wedding, you might want to offer some wedding planning services on the side.
Read Also: How to Start a Event Planning business?
14. Computer Training
You don't need to be an expert with computers to help people learn the basics. If you spend a lot of time just browsing the web, you most likely have enough skills to teach the "baby boomers" how to use a computer.
15. Flipping Storage Units
Storage units are left for sale on a regular basis when their owners fail to pay. You can get into this business with a little bit of cash and being able to find storage unit auctions. It's an awesome and seriously fun way to make some money.
16. Car Detailing
On top of car washing, detailing a car's interior is always a tedious task that a lot of people really don't want to bother with. That's when you come in!
17. Freelance Calligraphy
Do you love writing and have elegant and "perfect" handwriting? Offering calligraphy services to people simply through freelancing is an easy option. Hopefully you don't get a hand cramp!
18. Proofreader
If you use to be that kid in school (and still are) who was always on top of grammar and spelling mistakes, there is a ever growing need for proofreaders and editors that will always be needed.
19. Offer Video Testimonials
Companies these days are always looking to improve their public image. In result, they hire people to create realistic video testimonials about their business and product. Anyone with a clear camera and voice can do this one and get paid $5+ per video!
20. Golf Caddy
Ever think that your golf knowledge wouldn't come in handy? Well it can! Offering yourself as a knowledgeable caddy is going to be much more valuable than just a caddy that carries someone's clubs around.
21. Graffiti Removal
If you live in an area that gets lot of graffiti all around the city / town, offering up graffiti removal services to local businesses that are affected can be one of the easiest sales you'll ever make (they literally NEED you to help them)!
22. Food Truck
This doesn't have to be a full time gig like you'd think. Actually, by offering your food at a limited rate might actually increase demand.
Instead, by offering your truck food up at night or even on the weekends you can bring in some serious cash in the right spots.
Read Also:
23. Flip Retail Products
Have you ever seen a ridiculous sale inside a store and simply had to buy it? Why not check if they sell for more online, and if they do, buy them all and list them for sale and make a profit.
24. Life Coach
Are you inspirational? Do you want to seriously help someone turn their life around? Becoming a personal life coach can be both inspiring for both your client and you all while making some good side income.
25. Social Media Manager
In your free time you most likely surf social media outlets. How about instead of doing that for free, get paid to work with social media and learn how to grow a following on social media.
26. Vending Machines
Almost no one can resist the urge to get a snack or cold drink in a prime location. Placing your vending machines in the right places can be tricky, but when done right it can do miracles.
27. Résumé Writing
Everyone looking for a job needs to craft a perfect résumé to even start being considered for the position. A sloppy résumé won't produce results, thus people will turn to you pay you to craft the "perfect" résumé for them.
More Read: How to Start Resume Writing Business?
28. Mystery Shopper
Imagine breaking the rules and getting paid for it? That's exactly what mystery shopping is all about. Test the staff of a store, act outside of the lines, and see how things are dealt with (only when the store hires you of course).
29. Build Websites
Did you know that there are still TONS of websites out there that haven't update their designs from 10+ years ago? Well, there is and they need help. Learn how to build some basic yet elegant websites and start pitching those ugly websites out there! (Tip: Great place to start is with local businesses)
30. Baby Proofing
Parents are typically very safe when it comes to their babies. So much so that they are willing to hand you cash money for ensuring their home is 100% safe for babies, thus the term "baby proofing" was born.
31. Couponing
You can go two routes with this: either sell your tactics and methods or buy and resell your cheaply bought items. This one can be tough, but once you learn the tricks of the trade you will become addicted.
32. Stock Photography Business
Stock photos are on the climb since there are more and more websites coming online every day. If you are good with taking top of the line pictures and are willing to sell them, consider taking some stock photos and putting them up for sale.
Related: How to Start a Photography Business?
33. Have any other ideas?
Do you have any other side business ideas that you've found personal successes with? Share them down below in the comments, we'd all love to hear about them and how they worked out for you!
You May Like To Read: 101+ New Business Ideas for Entrepreneurs
Conclusion
Remember that not all of these ideas will suit everyone's needs and skill sets; it's really up to you to choose which you can see yourself doing, enjoying, and even growing.
I've given 33 highly practical side business ideas for you to choose from, and at least one should work for you. Find that one, look into it more, and then start it!
Don't forget about #33, if you have any ideas please share them with us!
Author: Dustyn F