The goal of starting a business is simple, to gain long-term success. In this era of eCommerce development, enterprises are focusing intensely on what platform to choose for better results.
Magento is one of the most popular platforms for building an online store. And not just this, Magento is also highly recommended for digital commerce solutions.
To understand this further, we have covered everything in the guide to help you ease your setup process.
Benefits of Using Magento For Online Stores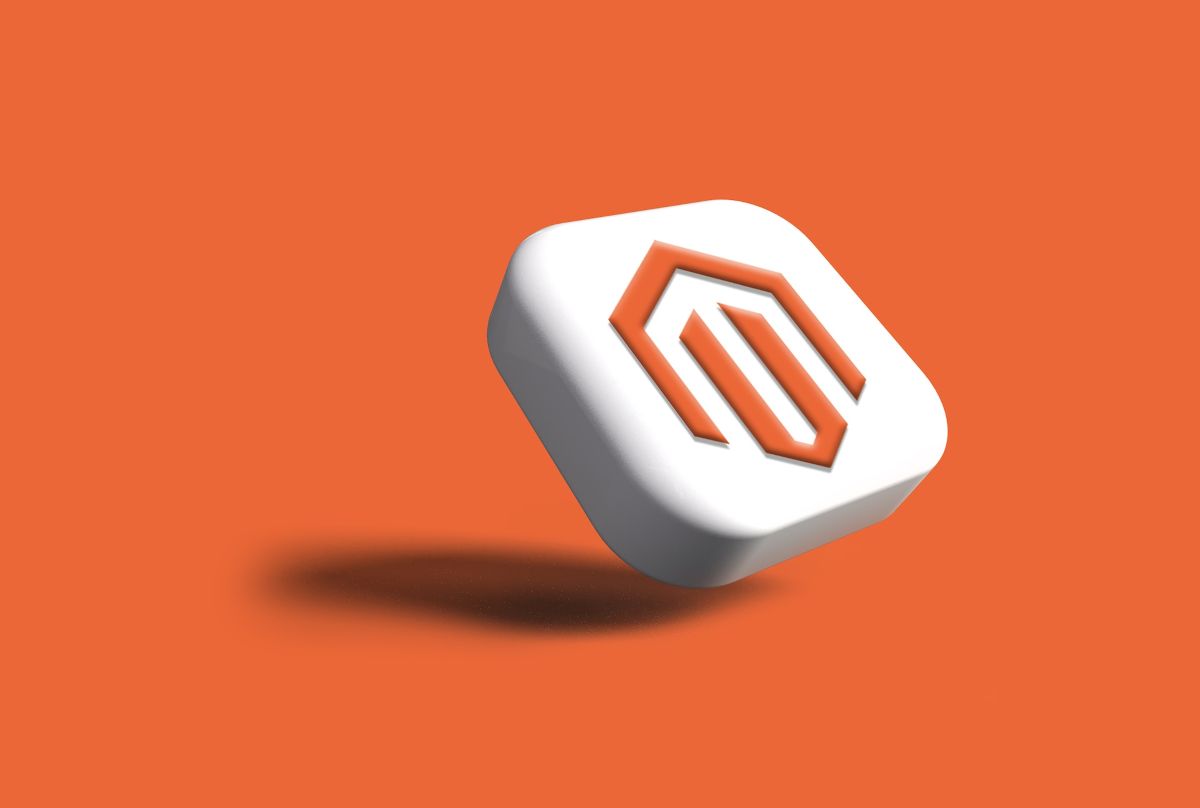 Magento is one of the most popular eCommerce platforms created using open-source technologies. It provides its users with adaptable eCommerce shopping experiences and is owned by Adobe.
Because it's so easy to change the storefront's content, functionality, and style, Magento generally has the most flexible cart system. It streamlines eCommerce operations and provides access to ready-to-use marketing, SEO solutions, and product management for vendors.
One of Magento's most noteworthy aspects is how rapidly and thoroughly it provides many functionalities. What other benefits does it offer? Let's have a quick look –
B2C & B2B Commerce Tools
Managing content
Merchandise
Business Intelligence
Magento is completely responsive and mobile-friendly.
Updates websites automatically.
Multiple language assistance.
Magento creates SEO-optimized URLs that are suitable for marketing.
Shop comfortably, browse easily, and swiftly take advantage of speedy services.
Order & Inventory Managing
Promotions & Coupons
Global Currencies & tax support
1. Plan Your Online Store With Magento
Define Your eCommerce Goals
First and foremost – understand your goals and define your eCommerce requirements. What exactly do you want to achieve with your online store?
Do you have a particular product in mind? Are you expanding your brick-and-mortar business? Build a roadmap and stay focused.
Identify Your Target Audience
Defining your target audience becomes imperative now that you've understood your eCommerce goals. Who are your ideal users?
What would be their needs and preferences? Once you have answers to such questions, your process will automatically get streamlined. It'll also help create a personalized shopping experience for your customers.
Choose he Right Magento Hosting Platform
Create engaging stores with Magento that satisfy the needs of your customers. You can design inventive stores that boost conversion rates. You will need Magento hosting to start your Magento store.
Technically speaking, Magento software is built on the PHP programming language and involves Symfony and Laminas frameworks. For merchants, Magento offers two primary editions:
Most vendors utilize Magento Open Source, a free version of the e-commerce platform. It has a broad range of features and functionalities. You can install third-party modules and customize your store. All ecommerce business sizes can use it.
Adobe Commerce: The paid Magento edition with a strong emphasis on massive online retailers. The platform includes a cloud-hosted option with advanced business intelligence.
2. Install Magento
Install Magento on your local server
Implementing a Magento installation package from the supplier and uploading Magento files to your server are the next steps in creating a Magento online store.
Look for professional help or technical expertise for Magento installation. You must configure the server before you install the software.
Configure your database and server environment
After installing Magento, you can customize the store using the admin panel. The following are some of the default configuration settings:
Store admin
Store details
Storefront branding
Websites, stores & views
Before installing Magento on your server, you must customize your admin username and password. Before the installation process starts, you will be asked to do so.
Following that, you must pick where on your server to install Magento and which URL path will lead to the admin login page for your Magento store.
3. Design your online store
Choose a Magento theme or create a custom design
As your website is an online store, you should make it as user-friendly as possible. It is always the best-case scenario if businesses can give customers the best shopping experience possible. Product information must be presented in a detailed, understandable map with links throughout the website to encourage customers to purchase.
Another advice is to keep the specifics, such as font, color, and layout, simple yet appealing. Visit the Magento Marketplace if you're seeking a ready-to-use, reasonably-priced theme. You may buy dozens of exquisite themes for hundreds of dollars, all designed by professional developers.
Create a responsive design for mobile devices
A responsive design will take your online store far. A responsive design means your website is optimized to display correctly on any device, including desktops, laptops, tablets, and smartphones. When so many people use their mobile devices to shop online, you must offer them a seamless shopping experience.
Here are some tips for creating a responsive design for mobile devices with Magento:
Use a mobile-friendly theme
Simplify your design
Optimize your images
Use responsive design techniques
Test your website
4. Add products to your online store
Adding products to your online store with Magento involves:
Logging into your Magento Admin Panel.
Navigating to the Product Catalog section.
Clicking the Add Product button.
You can enter details such as the product name, description, price, and image, configure product options, assign the product to a category, and set up inventory and shipping options.
Now that you've entered all the details, you need to optimize your product listings with descriptions and quality images to attract customers and drive sales.
The following steps include:
Create product categories and attributes.
Upload product images and descriptions.
Setup pricing and shipping options
Manage orders, invoices, and shipments
Handle returns and refunds
Track inventory and sales
5. Enhance your online store
Install Magento extensions and plugins
Extensions for Magento are third-party plugins that you install on your store. It contributes to improving store features for an improved user experience.
Its international developer community has made thousands of free and paid extensions for Magento. One point to note, you must select an appropriate development company to add the extensions.
Improve site speed and performance
With too many features, Magento could become resource-intensive. That can result in a lengthy page loading period. It would help if you improved the Magento website speed to guarantee that users receive quick speed.
6. Launch your online store
Once everything is set up, your next step would be to launch your online store seamlessly. Here are some tips you can follow to ensure your launch is successful.
Test your site and fix any issues
Ensure you're testing the entire site before launching it in the market. Check for broken links and the checkout process, and ensure that your site is well-optimized for different devices and browsers.
Promote your online store through social media and advertising
Share links to your store on your social media accounts, run ads on social media and search engines, and consider influencer marketing to reach a wider audience.
Monitor your site traffic and sales
After your website goes live, you should monitor its sales and traffic to assess its performance. Use analytics programs like Google Analytics to monitor your website's traffic and conversion rates and make changes as necessary to enhance its functionality.
Wrapping Up
Millions of online merchants use Magento. It enables you to design distinctive customer journey experiences.
Yet, for new users, Magento is challenging. For this reason, choosing Magento-level expert assistance is advisable. This guide will give you all the data you require to create a Magento eCommerce website from the beginning. Magento must be at the top of your list if you plan to build or revamp an online store.
Select the top or a reputable Magento development company. They ought to assist in making your brand's vision a reality.
Read Also:
Author Bio: Tricia Pearson is an experienced writer at Net Solutions with five years of domain experience across marketing, Tech, and B2B solutions. She works to inspire creativity and encourages team members to bring their best to each project. Tricia thrives in competitive teams and gets satisfaction from late-night writing sprints. She prefers reading by the beach, hiking, and discovering new local cafes during her downtime.