We are already seeing eCommerce sales rising to the pinnacle in recent years. Over time, as the eCommerce stores have grown, so has the nuisance of hackers.
There have been reports from across the globe about billions of dollars being lost in a matter of minutes as a result of cyber attacks. Hackers are always on the prowl to find out vulnerabilities to be explored.
The next thing on their list is eCommerce platforms. This makes it all the more important to ensure that your Magento eCommerce store is safe and secured. We are already seeing one-third of the retailers being affected, which has resulted in the loss of revenue. The question now is: What needs to be done to ensure the security of your Magento store?
In the forthcoming sections of this write-up, we will try to dig into the answer to this question. We will see the different ways you can make your Magento 2 store highly secured such that it does not fall prey to the negative tactics used by hackers.
We promise after reading this content piece; you will be able to utilize Magento development services in a much more efficient manner, thereby enhancing the security level of your online store.
Let's now get started with the security tips.
4 Magento 2 Security Tips For Online Stores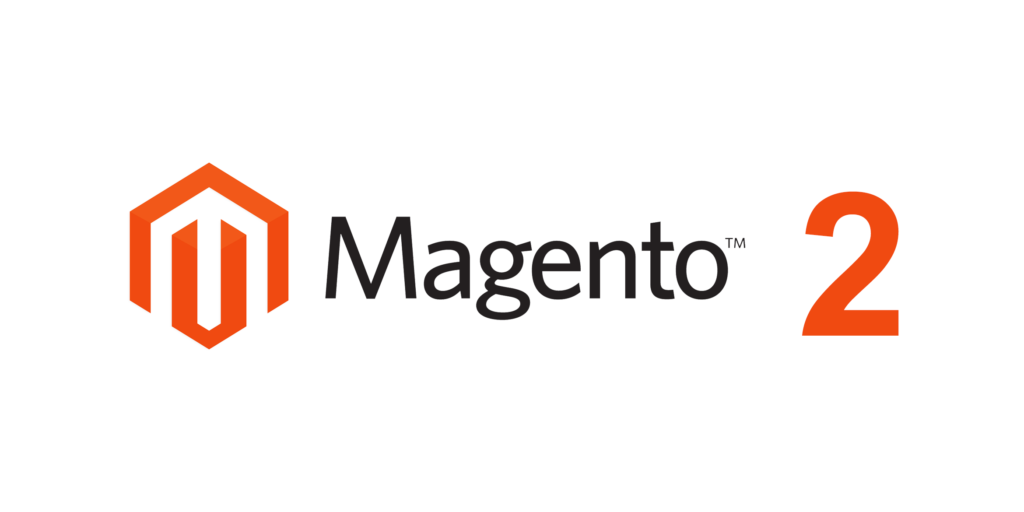 1. Upgrade to the Most Up to Date Magento Version
The very first thing that you can do to protect your eCommerce store is by upgrading it to the latest version of Magento. Since Magento is open-source software, it is liable to hacking. Remember, the hackers are well-conversed with the overall functioning of the application and the way they can exploit that to their advantage.
By upgrading your store to the latest Magento version will always keep you one step ahead of the hackers. The reason being, your online store will always be up to date with security patches.
Security patches are a group of updates that have been used to resolve security issues present in the earlier versions of Magento. Every time a security lapse is found in Magento applications, programmers start to create an update that aids them in blocking hackers from getting the weak links and stealing the information.
The job of the programmers is to, first of all, write the update and then test it. Then it is announced by Magento and released in the form of a patch in the new Magento version. This new version comprises of the up to date security patch along with past security patches.
If you do not update to the latest Magento version, your customers' financial details and privacy will go for a toss. The reason being, hackers are always waiting for security patch announcements.
If you do not upgrade your Magento stores, hackers will target them. This very reason makes it very significant to upgrade the latest Magento version at the earliest.
2. Always Utilize Secure Password
Passwords are the favorite means of hackers to gain access to your Magento eCommerce store. In case you are careless, they can figure it out. To ensure that they are not able to hack your store, follow the tips given below.
●     Have a Strong Complicated Password
Create a password that consists of the alphabet (upper and lower cases) a number with special characters like an exclamation mark.
●     Create a Unique Password
Certain merchants employ the same password on their email, services that they utilize on the internet, and even on their Magento store.
It is always great to create a unique password for your Magento store in such a way that it becomes difficult for hackers to find out your password. Always cultivate the habit of creating separate passwords for different services that you use on the internet.
●     Never Save Your Password on Your Computer
With the help of malware, hackers can find out the passwords that you save on your computer. Therefore, never save your password on your computer.
●     Change Your Password Frequently
In case you give access to the password of your store, change it afterwards. Also, carry out this exercise periodically.
3. Execute Two-Factor Authentification
One of the best ways to keep your Magento store secure is through a two-factor authentification. Everyone today knows that a password is one of the primary things that hackers can exploit to access your online store.
However, two-factor authentification is the next level of security wherein users need to not only put in their user name and password but also grant access to the users. This can be a string of several texts.
The great news is you do not need to create a two-factor authentication on a manual basis. Certain third-party extensions can assist you in setting up two-factor authentication for your store. It is effortless to search for them on the Magento Marketplace.
4. Enable Captcha
Captcha is nothing but a combination of letters and numbers that are created to confirm a human response. As a merchant, you need to set a Captcha requirement for all the customers whenever they log in to their accounts. This ensures that you are not under attack by spammers or robots. It also protects your admin panel from the brutal force.
Start by opting for admin login captcha and then install security module. You should also mention whether your customers need to type a captcha every time they sign in to your web store.
Alternatively, they can even do this after several times of login. It is also possible to display captcha requirement for different forms in the storefront, including forgot password, checkout as a guest, register during checkout, create a user, and contact us.
Final Words
With the help of the above-mentioned Magento 2 security tips, it is possible to protect your eCommerce store from getting hacked. To maximize your protection, we recommend you to contact a reputed Magento development company at the earliest!
Author Bio:
Harshal Shah has countless experiences in the field of Information Technology. Also, he is the CEO of Elsner Technologies Pvt Ltd.- Magento development company that offers Magento development services to clients across the globe. Mr. Harshal is a huge tech enthusiastic person who has written major & genuine articles as well as blogs on topics that are relevant to various CMS platforms.
More Read: