The global B2B market will be worth $12 trillion by 2020, and the US B2B eCommerce market alone is expected to be worth over a trillion dollars next year. The B2B market has lagged behind the consumer space in embracing eCommerce technology, but it's rapidly catching up and represents a huge opportunity for retailers new to the B2B market and established B2B vendors looking to upgrade from legacy systems.
The technology for building a successful B2B eCommerce store is the same as that used to build B2C stores. WooCommerce and Magento are more than capable of supporting B2B eCommerce. B2B-specific features such as punchout can be added with extensions and integrations to third-party services.
You May like to Read: Magento vs WooCommerce: Which One is the Best?
For the most part, the ideal B2B user experience is much the same as when selling to consumers. There are, of course, differences between the expectations of business buyers and the average consumer.
Businesses demand contracts, supply guarantees, integration with back-end platforms, and personalization features that include custom catalogs.
None of these unique B2B requirements are beyond the capabilities of modern eCommerce platforms. In fact, eCommerce makes it easier to offer customization, integration, and automation, generating efficiencies that reduce costs for both buyer and seller.
The research and buying experience is as important to younger B2B buyers as the benefits of streamlined technology. And that means B2B sellers can benefit from the lessons learned in the B2C world.
4 Important Lessons for New B2B eCommerce Retailers
1# Transparency
Historically, B2B retailers have been reluctant to provide comprehensive product details on publicly available catalogs, especially with regard to pricing.
When you land on a B2C eCommerce product page, product details and pricing are front-and-center. No one buys from a consumer eCommerce store that is cagey about pricing, but it's common in the B2B world to hide a host of information that consumers take for granted: pricing, availability, discounts, shipping details, and more.
There are good business reasons to hide sensitive information, but in an era where expectations are shaped by consumer eCommerce, it can also be a conversion killer.
Business buyers have limited time to make an assessment. Few millennial buyers want to pick up the phone to talk to a sales professional about pricing. Vendors that aren't transparent may not make it past the initial research phase.
2# Research Starts with Search Engines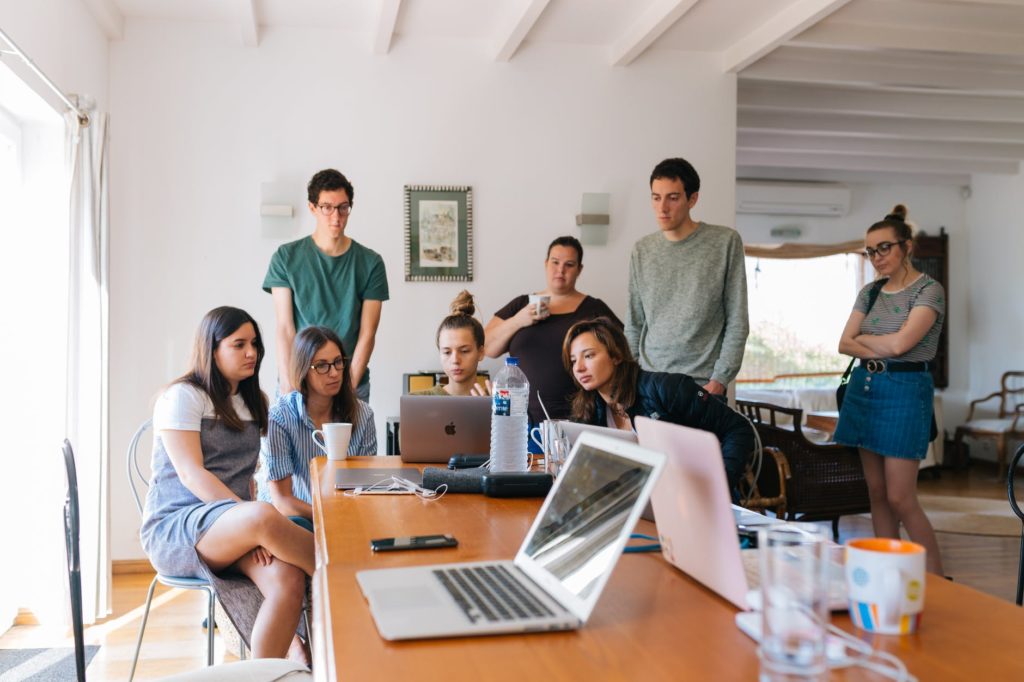 Traditional B2B buyers who prefer offline product searches value one-on-one contact with sales representatives who provide specific product, credit, and contractual information. But that doesn't negate the importance of online information.
A significant proportion of product searches start with Google, so comprehensive on-site information is vital to lead generation.
If products aren't in prominent positions on Google results pages for relevant queries, it's unlikely younger buyers will ever see them.
That means SEO is just as important here as in consumer retail, and well-optimized on-site content plays a key role in filling the sales funnel.
B2B retailers have a lot to learn about SEO from their cousins in the B2C world, and smart vendors are taking full advantage of the power of keyword-optimized content, link building, and performance optimization to boost their search ranking.
On a related note, many exploratory B2B product searches take place on mobile devices. Google is reluctant to rank sites that perform poorly on mobile devices, so mobile friendliness plays an increasingly important role in B2C eCommerce.
Every major eCommerce platform supports responsive design, so there is no good reason for a B2B eCommerce store to offer a poor experience to mobile visitors.
3# Make it Personal
Personalization has always been a big deal in the B2B space. Buyers expect sellers to provide personalized services tailored to their needs.
The bigger the buyer, the more willing sellers are to personalize with buyer-specific catalogs, services, and even products.
In the past, marketing and sales personalization have focused on account-based marketing, but eCommerce empowers retailers to offer a personalized marketing and sales experience to all buyers. Marketing automation, which dominates the B2B space, can streamline the process of engaging leads with personalized content.
In addition to personalized marketing, industry-specific online content can be a powerful differentiator. You might consider building niche microsites for specific industries and publishing blog content that displays thought leadership and industry knowledge.
Check: How to Create Content that Works for Your Business
#4 Integrate With Customer Procurement Systems
In this regard, B2B selling is different. Many businesses expect sellers' platforms to integrate with their backend procurement and ERP systems. This is less complex than it was in the old days of paper catalogs, printed PDF order forms, and manual data entry into sales platforms and enterprise resource planning applications.
Leading eCommerce applications can be integrated with back-office systems via punchout services that allow the buyer to start their transaction on an eCommerce store before "punching out" to continue on their electronic procurement platform. Once approved, orders are sent back to the eCommerce site for processing.
Many B2B sellers have no eCommerce presence at all. They process all orders and invoices manually. Perhaps their current customers are happy with the status quo, but it will become increasingly difficult for sellers to attract new customers if they can't provide a path to integration and automated data exchange with their buyers' back-end platforms. The demand for automation is reason enough to adopt eCommerce.
Punchout simplifies the buying process for both buyers and sellers. Many business buyers won't consider using a seller that doesn't offer punchout procurement integration.
Fortunately, there are many punchout solutions for Magento and WooCommerce, making it relatively straightforward to integrate buyer and seller platforms.
Conclusion
Popular open source eCommerce applications are flexible enough to support B2B eCommerce businesses of any size. Hosting providers with years of experience with those applications are more than happy to work with B2B retailers. The B2B eCommerce market is a growth opportunity for both B2C retailers and B2B sellers who have not yet embraced eCommerce.
Read Also:
Author Bio: Graeme Caldwell – Graeme is a writer and content marketer at Nexcess, a global provider of hosting services, who has a knack for making tech-heavy topics interesting and engaging to all readers. His articles have been featured on top publications across the net, TechCrunch to TemplateMonster. For more content, visit the Nexcess blog and give them a follow at @nexcess.