In the rapidly evolving landscape of digital marketing, an archetypal power transition is occurring. It is cropping up in all aspects of digital marketing, changing the rules of how businesses employ marketing strategies, and it's here to stay.
Its name? Marketing automation.
But this new technology software is more than just a fancy buzzword. It's transforming the marketing game completely, using automation platforms to combine technical data analytics and powerful creative narratives to truly engage with prospective consumers.
This creative yet intuitive process is using insight to promote brand awareness and really encourage consumers to buy into a brand's products and services.
In fact, there are several areas of marketing which are being transformed by marketing automation. We examine each below and highlight relevant ways your brand can employ them to really expand your marketing initiatives.
3 Areas of Marketing Need Automation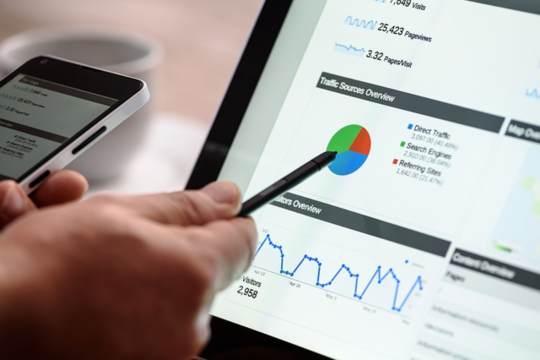 1. Email Marketing
Email marketing is as ubiquitous to digital marketing as they come. According to research done by the Radicati Group, the total amount of emails sent and received daily worldwide (business and consumer emails) totalled nearly 270 billion in 2017.
Email marketing still is, and will remain for the foreseeable future, one of the most effective marketing models of engagement any business can employ to reach a target audience.
It is also a cost-effective marketing channel that any sized business can deploy, from local mom-and-pop shops to enterprising firms, as it presents various opportunities across multiple platforms to improve brand visibility, reach, engagement and conversion.
So how does marketing automation factor into your email marketing initiatives?
The Future of Email Marketing
Automation software transforms the marketing funnel from the predicated one-size-fits-all customer journey to a more personalized one-to-one experience.
And with new marketing tactics enabling leads to enter at any stage of the marketing funnel, automation ensures that email marketing is optimized to meet these leads across all touch points.
With expectations changing and consumers seeking more personalized experiences (think Netflix's Recommended For You pages or Spotify's Discover Weekly playlists), delivering timely specific, relevant emails can only be effectively managed with marketing automation.
Automation also provides data science-based predictive learning, which increasing invaluable insight, giving your marketing team the ability to capitalize on target audience engagement in a personal, more relevant way. Being able to accurately personalize content is far superior to mass static email newsletters that simply end up in spam folders.
Actionable tips:
Drive ROI results through measurable testing.
Integrate marketing automation into your email marketing efforts to access email-related metrics and comprehensive data.
Use the data to refine and optimize the results of your marketing efforts.
2. Lead Generation
When integrated with your company's legacy CRM systems, marketing automation can improve marketing-focused processes such as lead management. As a crucial element to any successful business, finding qualified leads can increase sales, ROI and the speed of conversion.
Introducing automation software to your business processes can provide greater capabilities to your marketing and sales teams to optimize lead generation and conversion.
Lead Segmentation
Automation can serve to segment your customer database, identifying when leads are ready to be engaged with your sales team. Even if your leads have yet to become highly motivated to buy, automation can re-engage with the right type of content (lead nurturing emails, educational or editorial content in drip campaigns, etc.) to support them along their buyer journey.
Marketing automation can manage optimized lead generation workflow, using various parameters and pre-determined triggers for leveraging opportunities to drive engagement, creating opportunities to increase engagement levels.
From new product releases and service reminders to subscription renewals and exclusive birthday/anniversary offers, automation can segment leads to encourage future purchases with dynamic content that caters to the individual's specific interests.
Actionable tips:
Recognize lead generation automation as a specialized aspect of your marketing strategy that can make a real difference in producing more revenue for your business.
Strengthen collaboration between marketing and sales teams to create feasible solutions for lead conversion.
Aim for a well-timed process that enables engagement to the right leads at the right time.
3. Artificial Intelligence and Machine Learning
Digital marketing saw a big jump when automation entered the marketing landscape. Now, marketers are afforded tools and software that enable them to get the most out of their strategic marketing initiatives.
The rise of AI and machine learning further enhanced automation capabilities. It brought about personalization engines and predictive analysis, two AI-powered workflows that reinvent the marketing landscape.
When coupled with automation, machine learning and AI can be employed to solve different pain points, enabling your marketing efforts to move towards a more strategic position.
Complete Optimization
When used in conjunction with automation, AI can create significant results in conversion rate optimization. Case in point: AB testing and proactive marketing.
Employing multivariate testing with AI can radically improve campaign performances. AI could help form easier, more functional AB and multivariate testing that further optimizes the buyer journey and sales funnel, leading to better lead qualifications and increased conversions.
Campaign performance can also be improved with machine learning algorithms. These algorithms can leverage data to recognize patterns and anticipate trends in the fast-changing world of digital marketing. Being able to anticipate and adapt to proactive actions better augments marketing initiatives to get better campaign results.
Actionable tips:
To apply AI effectively to your automation efforts, understand where AI can fully realize its potential.
Identify the areas of opportunities when using automation tools (e.g. data acquisition, sales productivity). And the omni channel experience to enrich the performance of your automation software.
Redefining the Rules
The effects of marketing automation can already be felt, with many companies realizing the effectiveness of marketing automation and how it can impact their marketing processes.
As marketing moves towards a more customer-centric approach, automation, with all its tools and software, can meet these changing demands. Further, automation can be attributed to streamlining marketing workflows and productivity in a normally laborious environment, attracting better-qualified leads and increasing revenue and ROI results.
Author Bio: Tomi Saikkonen is the Vice President of Liana Technologies, Middle East. Just like you Tomi is fascinated by the possibilities of digital marketing and technology. He actively seeks out ways to help businesses and organizations across industries to improve their digital marketing ROI.