Content marketing is a specialized form of digital marketing where you reach a target audience through informative and useful content. It is driving more results than the conventional marketing practices because it allows the merchants to deliver quality content rather than promotional verbosity.
The marketing efforts for a B2C model are simpler. You make a consumer persona and build a complete article around his or her interest, where B2B campaigns are different. Here, you are required to deliver the common questions that may click the employee as well as the CEO of the company who are about to consume your product or services. So, to keep them all in a loop and educating them with valuable content, one best practice is to have a corporate blog.
Every business needs a spokesperson to put forth her expertise to a concerned business community. The content on your official blog becomes a spokesman to the business circles and making you an authoritative in the industry.
The online businesses are often powered with eCommerce applications which lack the functionality to blog, but with a simple tool, you can add a blog section to your eCommerce website. It works perfectly fine without compelling you to migrate or have an alternate domain for the blog. You can also do the reverse and create a blog, and accept payment online through your blog.
Whether you use, PrestaShop or Magento, you can add a CMS section to your website with tools like PrestaShop Blog module. It helps you expedite your content marketing activities by availing a blogging platform within your eCommerce website. You can take the campaigns to further success by implementing these free tips.
10 Free Content Marketing Tips For B2B Organizations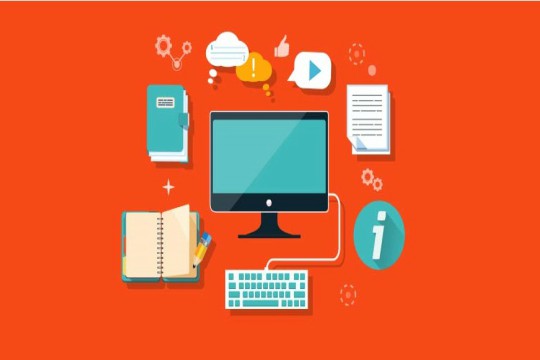 1. Write an e-book
The business to business marketing often fails in meeting the actual needs of an organization that is working in the same industry but with a different model. Your client must know each and every feature of the product or service they get in return for the money they pay.
For example, an eCommerce web development company offering fixed charges for setting up an online store may not be attractive to all businesses, as some of them may have already established a local brand whereas others may be looking forward to starting with a single product.
Charging a fixed price may seem to be unfair for a startup. Now, you need a complete e-book to make them understand what it takes to develop an online store.
It may start with a selection of a suitable platform, making necessary customization, having a reliable hosting, and designing the user interface.
2. Launch a Webinar
Online buyers, whether business managers or layman consumers, likes to know about a set of products before they final place orders.
A consumer may need an article or two to get satisfied with the quality and features of a product, but the business community is a bit choosy in it.
You can hold a webinar with your targeted community which clarifies the common ambiguities at once and creates awareness among new users as well.
3. Hold Industry Events
Do not limit the content marketing to your online efforts only. Make them widespread by holding industry events that reach the users in real time.
Despite a higher increase of technology gadgets, still, a lot of businesses are getting their needs fulfilled through the traditional methods.
For example, garments manufacturing concern may not search the internet for a sewing machine and would like to contact the vendor they have been dealing from the past decade.
They normally hunt for new vendors in industry events. You can either hold one for your business or take part in the local events.
4. Produce Marketing White Papers
Whitepapers are among the effective content marketing tools that deliver the required information to a concerned group of users with your business name.
It helps you build an authority in the industry and establish a brand. Your potential buyers can get deep insights about a product or service they need without browsing for hours and going through irrelevant posts.
5. Deliver Insightful Case Studies
Writing a case study leads the way in content marketing with the power of storytelling. Ask your business clients to share their experiences in consuming your products and services, and share it with a targeted community.
The case studies engage the users in reading the story, relate their problems and know the possible solutions.
For most of the marketers, it seems unattractive, but in fact, it has the potential to turn readers into buyers.
6. Create Guides
The user guides serve as the sales literature of your products and services. The tutorial is written for the end-consumers are often ignored as they are well aware of how it works, whereas industrial machinery, hardware assembling or software installation is a bit tricky.
Your client needs a thorough understanding of how to use a product for higher performance.
For example, writing a user manual for a smartphone is obsolete now, but a guide for eCommerce themes and plugin is still highly in demand by the online business owners.
7. Make Demo Videos
Demonstrate how a product works with videos. The visual content is said to be quite appealing for the internet users as they are quite comfortable watching the interactive videos.
It is often difficult to demonstrate the functionality of a software application or a mechanical product in textual form, which may prevent the consumer from taking more out of it. But, with the help of a video, you can effectively deliver a message with audio instructions.
8. Keep an Eye on the Competitors
Knowing your competitors is not enough as you have to be careful in doing content marketing ahead of their routine activities. So, keep an eye on them and evaluate how they are reaching a target audience.
By analyzing their eCommerce strategies, you can decide how better you can serve the customers in the field.
9. Circulate Newsletter
The newsletter is a powerful marketing tool that ensures a higher conversion rate. You can circulate product updates and other valuable content to your existing customers and new ones you have subscribed to the newsletter.
It is far easier to pitch new products to your loyal customers rather than reaching new ones and introducing all about your company from the start.
To take a lead in your email marketing campaigns, you must read these valuable tips for designing a perfect newsletter.
10. Be Active on Social Media
Content is of no value if it does not reach the user at the right time. Make social profiles, remain active and share the valuable content during the peak hours.
It will allow your fan followings to know more about your business rather than simply scroll.
Final Thoughts
Reaching out B2B organizations takes a lot of effort because they have a completely different approach.
With the help of valuable content and applying the above-discussed tips, you can easily create an omnipresence of your online business to the targeted community.
Author Bio: Alastair Brian is a professional blogger with a sound grip on addressing eCommerce problems with their possible solutions. He is working with FMEModules, which specializes in developing interactive modules and appealing themes. Apart from web development, the company has also got expertise in Prestashop Services. To Hire PrestaShop Consultant for quick insights, follow him on Twitter, LinkedIn.