Logging into Instagram you will see a friend post a selfie with a cup of coffee with the #hustle.
While many brush off the idea of the entrepreneur life, nothing catches the eye like someone who is their own boss and sets their own hours.
Becoming your own business may be a dream come true, but opening your own shop, bar, or restaurant is far from easy.
In fact most small business owners don't even know where to start!
Traditional loans are quick to dismiss your dreams, and try to tell you how to run your business.
If you have dreams of owning a small business and won't take no for an answer merchant cash advances may be perfect for you!
Merchant cash advances offer benefits to small business owners that cannot get traditional loans for their businesses.
So how can a merchant cash advances benefit your small business?
What is a Merchant Cash Advance?
"Merchant Cash Advances are asset-based loans that are perfect for a small business that wants to use their future sales today. They use the business capital to grow their business faster without risking their personal credit or assets. " – Loren Howard, Prime Plus Mortgages, Arizona Hard Money Loans.
Merchant cash advances are perfect for small business owners who have been in business for a while, and are looking to make the most of their business.
For small business owners, Merchant Cash Advances are the perfect alternative to bank and credit union business loans.
Merchant Cash Advances don't require credit checks, or personal assets, and are based on your business capital.
This makes them perfect for small business owners who don't qualify for a traditional bank loan.  
An Average Merchant cash Advance loan term is 3-18 months and can be approved for anywhere from $5,000 to $500,000, depending on your small business!
3 Major Benefits of Merchant Cash Advances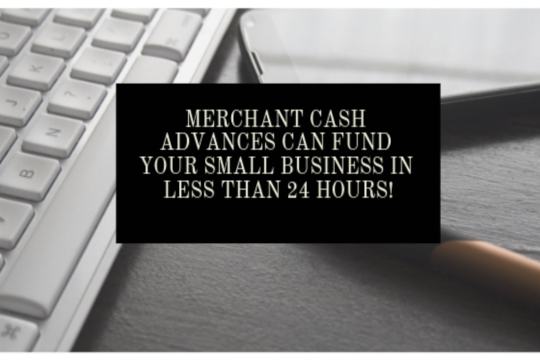 1. Fast Funding
Only 1 in 5 small business get approved for business loans.
For small businesses in need of cash now, waiting 2-3 weeks is just out of the question.
Many small business want to take buy new inventory, equipment, and software to run their businesses faster than ever. With a merchant cash advance, you can get fast funding in as little as 24 hours.
Fast funds is a huge benefit for small business owners. Especially those looking to get new inventory or upgrade their POS systems, or cover any hidden business costs.
Fast funding can even allow business owners to hop on new opportunities, such as new marketing or remodels.
Merchant cash advances making funding easy because unlike traditional loans that are credit based, and take over two weeks to approve, merchant cash advances are based on your businesses revenue.
That means that with a merchant cash advance you can be approved the same day, and not be stuck waiting to jump on new opportunities!
2. No Credit Checks
Small business owners rejoice!
Merchant cash advances don't require or even need a credit check.
While most banks and credit union require good or excellent credit scores to even qualify for a loan, merchant cash advances are based entirely in your business revenue and capital.
Which means the for  those owners with bad credit, can easily get the funds for their small business.
Bad credit shouldn't get in the way of your business growth.
A merchant cash advance is an advance on the credit card sales of your small business.
That means that you can get an upfront sum of cash in exchange for a slice of your future credit and debit card sales.
Funding your small business has never been easier, and it a perfect to grow your small business without a traditional loan.
3. Easy Ways To Pay
Paying your merchant cash advance has never been easier.
Depending on your merchant cash lender, you can even make weekly, daily, or monthly payments.
Unlike traditional loans which are a flat monthly fee, a merchant cash advance loan is based on a percentage of your debit and credit transactions.
Which means how much you pay varies on how much you made!
Depending on your lender, they can even set daily auto-payments, which will pay off your loan faster than ever!
That means that if you have a great month you can pay a higher amount of your loan, but if you have a bad month or week you will pay less.
This is great for business owners who don't have a set amount for monthly payments.
With a fluctuating amount, you can be sure that your advance is getting paid off, at your business speed. No need to take another loan to make payments.
Summary
Merchant Cash Advances are great for small businesses who need cash in order to restock, buy new software and technology, and any other plethora of situations small businesses face.
There are many benefits for using a merchant cash advance for your small business, but most small businesses love these 3 benefits:
Fast Funding:

Merchant cash advances can fund in as little as 24 hours, much better than the 2-3 week waiting period from most banks.

No Credit Checks: Using your business revenue and capital, you don't need to worry about your credit score holding your business back.  
Easy Way To Pay

: Daily, Weekly, And Monthly auto-payments are available! The mount varies from sales, making it easy to pay.  Check with your lender!
Have You Used A Merchant Cash Advance?
Related:
Author bio: Catherine Way graduated from Michigan State University with her Bachelor's of Advertising  with a specialization in Graphic Design. She works as a freelance content creator for many facets of real estate, commercial, residential, and mortgage industries.  She spends her free time finding new ways to talk to people, through writing, designing, dancing, and more. You can see her latest creations here.