Have you ever think of starting a business? If it's true, then what is holding you back? Apparently money!
In this ultra-competitive global business environment, entrepreneurship comes with a host of challenges. Funding is one of the major issues for the newcomers in business Industry. A pool of capital and a steady stream of revenue is always required to fund the cash flow of a new business venture.
Although, there are multiple ways which can help you to earn funding to kick-start your business, such as traditional bank loans or bootstrapping. You can choose any one of these routes, but self-fueled growth model is a most suitable endeavor regarding funding to start your business.
There is a variety of business ideas which you can start with $5000 or less than that. Without borrowing a dime, you can make your venture successful. Just start from the scratch, make small initial investments and think of an interesting and suitable business ideas before landing on a one.
Here is a list of some business ideas which you can start today with an initial investment of $5000 or less than that:
5 Business Ideas You Can Start with $5000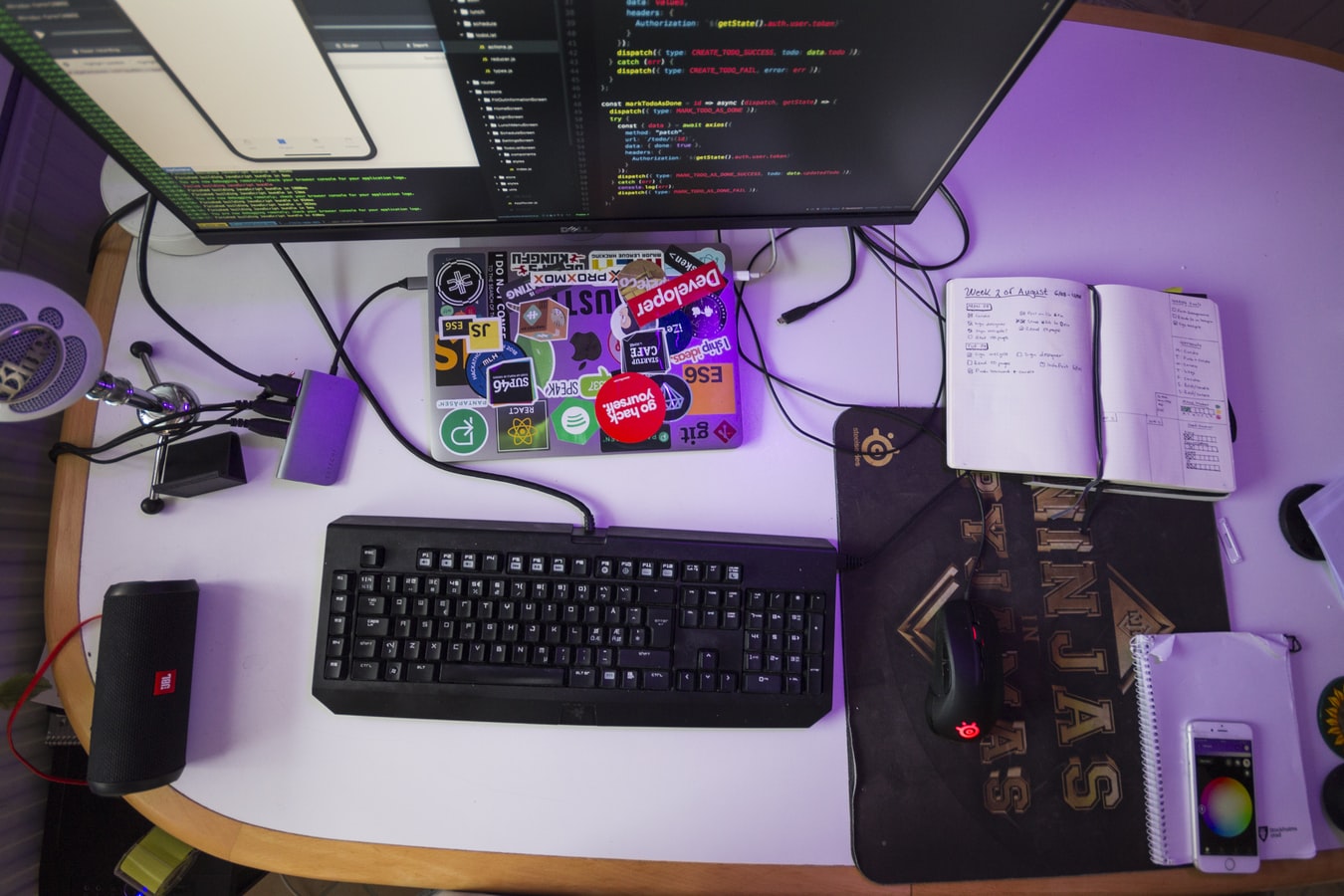 1. Blog and Affiliate Website
Thanks to the internet for playing a critical role in success and development of a new business venture. Relating a new business venture to the web is a golden formula for global success.
Blogging is one simple web based business idea which can help you to earn big profits. Such as Pat Flynn from the Smartpassiveincome.com is making 170,000 dollars a month and Michelle from the Makingsenseofcents.com is earning 49,000 dollars a month. Many popular blogs have turned into portals such as The Huffington Post, Techcrunch, Mashable, Perez Hilton.
All these portals were started as a blog by the aspirant individuals as new business venture, but today there is a huge number of employees running the portal, and it is generating incredible profits.
Owner of these blogs had idea and passion, and this is what leads them towards earning profits. Despite having tough competition, they did not give up, and this is what made them leaders in their respective fields.
Blogging is a lifestyle friendly and an economical business idea. You can work in the home, focus on the topic of your interest and share the creative talent hidden behind you. Very minimum amount of money is required to start blogging.
According to me, it will take approximately a year to start making profits from the blog. So, after putting months of effort, wait for the best part which is an overnight success. Make small investments, and the profits will suddenly begin to rise sharply.
The good thing is that you are not alone in this continuous effort or success. You don't need a huge amount of investment. Most of the software necessary for blogging are available for free. You can use these software with zero or minimal cost. If you are not a skilled writer, then you can also hire a team of writers for writing blogs for you.
Affiliate website is another smart business idea based on the internet which you can start with minimum investment. Affiliate sites are the site that are used to advertise some products from the online stores.
By doing so, these site influence customer to purchase from these places. Affiliate site receives a substantial commission for such kind of advertisement. A big part of blogging profit comes from various affiliated systems.
2. App Development
App development is taking over the business world to the next level!
People with a propensity for web development and enough skills to work on various platforms can mine the craze of app development.
Apps particularly mobile apps make business accessible to customers all the time. A customer spends approximately 200 minutes on the mobile devices per day. So, app development is a great way to engage customers, to increase brand recognition and to provide value to customers.
The mobile app is considered as a status symbol for businesses or enterprises. The companies are using it for the promotion, and for conducting business operations.
Therefore, starting the venture for app development is a great business idea which needs minimum cost, approximately $2500 to $5000. App development is not difficult, but before starting with the development, you have to be transparent with the budget you have.
Being an app developer, you have to gain entry into the highly technical marketplace. You can take fantastic smartphone application idea and develop it into the real sellable app for the download.
You can charge for the app, or you can keep partial ownership of the application as a developer. Ongoing marketing to spread the news about your app requires a considerable amount of time and money.
To promote your app, you can hire a PR or marketing company which is familiar with getting the new apps reviewed. You can include your app on the relevant blogs and news outlets. Nevertheless, marketing efforts to let people know about your app is imperative.
Read Also : How to Promote Android Apps to Get More Downloads and Reviews?
The user experience and customization is the king of app development industry. Always keep this in your mind that the users will pay for what you give them.
Therefore, the app design has to be decent and engaging for the user. The design is the only thing which can make or break the application.
The app design cost may vary as per requirements but starting an app development business is something which can help you to earn huge amount of profits in the long run.
3. Photography
Do you like to capture the special moments as pictures? Are you searching for a business idea with small capital? If yes, then turn your passion for photography into an active source of income.
It may be tough to launch a photography business, but it is something far from being impossible. There are many people making money with their cameras.
There is always a need of a photographer because people want to keep memories of the special event. In short, the need for a photographer is always there and capitalizing on this opportunity is an investment for the long-term profits.
Photography is called the art and science of creating durable images by recording light and electromagnetic radiation electronically or chemically. A photographer is a professional person who knows each and everything about the art of photography. The photographer works in a freelance capacity or hired for doing the particular job from different clients.
Photography as a business idea for passionate individuals is ideal for home-based and part-time operations. A photographer does studio work all the time which revolves around taking pictures in controlled interior settings with professional and amateur models.
If you are a staying-at-home parent, with a passion for photography, then start creating family portraits or cover photography events for people in your neighbors. It would be a start of the fruitful business with minimum investment.
All you need to do is to go for buying an excellent camera, a tripod and equipment insurance. The total cost of all these things would be $5000 or less than that. Other than doing photography, you can also start a photography instruction service to train students for the different forms of photography.
Now, after getting all the necessary equipment, it's time to begin taking assignments to start and sustain a commercial photography business.
Once you started, it's essential to focus all the time and energy on making things perfect. Professional photography is a highly competitive industry, but by investing time and money, you can stand out in a saturated market.
More Read: How to Start a Photography Business?
4. Consulting
Managers and professionals from various industries are looking for valuable consulting services. Consulting is something which gives organizations something more different, something more flexible and something to make more money. It is not a new phenomenon. The consulting trends are continuously helping organization to be as lean as it is possible in tough economic times.
Consulting business is best for those who have knowledge about what they are seeking. They have defined projects and objectives. It provides a professional service and solutions for particular challenges within the organization.
It is not a cup of tea for everyone. But, if you know enough about a subject to advise others, and don't have money to launch a business, then consulting is the field for you.
An exciting and profitable consulting business venture require minimum cost and the ability to explain customers. It is about communication and networking. Good communicators do well in consulting business.
If you have knowledge expertise in something, then you must have to start branding yourself as an expert. Help out others who are seeking an expert advice to learn and to make improvements in their business. In short, active consulting is like becoming efficient in teaching business.
After starting this business, focus on finding new customers online and growing the business by utilizing social media platforms. Consulting is not only a skill high in demand, but it also has a stable monetary value. Consulting business is easy to start and start earning a high income.
In consulting there is no need to invest in physical products. You have to sell your knowledge. Therefore, very minimum cost is required for branding yourself as a consultant in a particular field.
Recent statistics suggest the growth of management consulting market in the US is 8.5% or 39.3 billion last year. It is growing at a steady rate, and the industry growth rate for consulting is exceeding much more than the increase in prior years.
The consulting industry is struggling continuously, but the constant growth rate is reported after the economic downturn. The management consulting Industry is stable, and it is enjoying steady growth.
The consulting industry will continue to blossom in the upcoming years. Most of the organizations are taking part in the growth and development of this sector. The need for consulting is also increasing.
The trend for training employees, creating standard operating processes and assistance in designing a new product is continuously growing. So the growth potential for your business in this industry is high. Undoubtedly, investing in this sector of the business industry is something worth paying in future.
More Read: Top 10 Ideas for future businesses
5. Party Planning or Event Planning
If you love detail and décor, then be a party planner, event planner or wedding planner. It would be a great small business idea for you with minimum investment.
We have seen this job in various films, and it is particularly suitable for female part of the population. What it needs is a bit of style and taste, with a good set of organization and planning skills.
You are the right person for starting this business if you have all these skills. Just invest a minimal amount of money and start making profits from this lucrative business.
It is important to mention here that wedding planning or event planning is not an easy task for all. A small amount of money along with a bit of luck is important to make your venture successful.
An initial investment is necessary to spend for marketing to gain a certain reputation in the industry and to spread positive word of mouth among your potential and targeted customers.
The start-up requirements for a wedding planner service includes a computer, phone and internet access, business card, camera and filing system to record the material from vendors. A creative looking website is also necessary for creating a successful business venture as a planner. Sometimes, the wedding planners buy event insurance as well.
There is always a party love bouncing around in inflated structures. Party rentals are the ones who provide inflatable and other party essentials. You can bring portable party everywhere by just starting a business venture of event planning with a small initial investment.
Similar to being a wedding planner, advertising and marketing are essential components of this business. So, you have to make a substantial investment in these two things.
Conclusion
Starting a new venture not only takes a pile of cash, but also a plenty of elbow grease too. You have to funnel all your ambitions and time into an idea for earning extra money and for making yourself proud.
In this era, we are witnessing a significant number of success stories in business. Many have realized their dreams and achieving successful business for very little money. It sounds strange but it's true, the most popular brand we are using today has started from the scratch.
It is worth mentioning here that Bill Gates made the first computer in a garage, Mark Zuckerberg programmed Facebook in the dorm room, and much more. So, the location and money you possess does not matter. What's most important here is the time you invest, and the effort which you are going to make your venture successful.
Read Also:
Author Bio: Hi, I am Emma Braun a professional content writer and a passionate freelance blogger. I am currently administrating the blog at Craftedium!