A lot of people ask me every single day that "How do I get a lot more organic traffic?"
Most of the people think getting much traffic is a pipe dream and it will take a few months to see the results. Well, I often tell people that they already have what they need to get traffic. It is nothing, but, Google search console.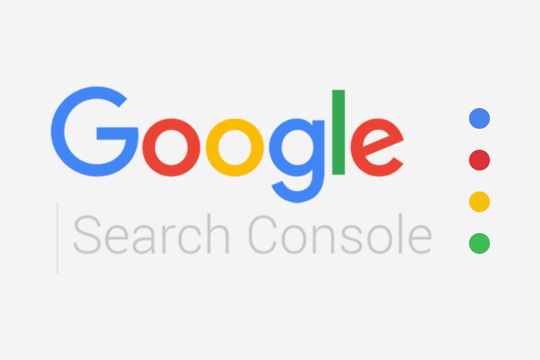 Google Search Console is a very powerful tool for every SEO, webmaster and digital marketer. In fact, this is a must have tool and you can't do SEO without it.
This mega tool is a power gem of Google and you can use it to drive huge traffic to your site. One of my clients increased his website's traffic by 22% by using this free tool. Well, I would like to tell that Google Search Console is the new name of Google Webmaster Tools.
You too can drive more search traffic by taking help of Google Search Console. In this post, I will provide you a step-by-step guide to use Google Search Console to drive traffic to your website.
The basic idea behind this post is to help you find content that you have already written and indexed by Google. You just need to make some changes to it to get more traffic.
After reading this article, you will know exactly how you can use this powerful tool to improve your SEO. Before going into detail, let me give you a quick overview of Google Search Console.
What is Google Search Console?
Google Search Console (GSC) is a collection of tools that help SEOs, digital marketers, webmasters, and website owners etc. to monitor their performance in Google search index.
You will get detailed information about search traffic, search appearance, technical status updates, crawl data and many other important elements of SEO.
GSC allows you to tweak everything from structured data to spam issues However, it is often overlooked by SEOs. You can generate amazing results by unlocking its potential. It gives you direct insight of how the search engine sees your website.
Check your website for errors, broken pages, site indexing and many other things using Google Search Console. There's a lot you can do with this tool, but it can take a while to learn how to get returns on the time you spend.
Many people do not make much use of Google Search Console as they should. Many people seem to use it to submit new sitemaps when they make significant changes to their site. Google Search Console can do a lot more than this, some of which are as below;-
1# Check your site for manual actions
When Google penalizes your site manually because of some reason other than algorithm itself, your site could face the problem of scrutiny for violating web spam guidelines. Google could choose to punish your site or remove it.
If you have noticed that your site has suddenly disappeared, when you tracked Google rankings — it is worth checking in Google Search Console. You will get an idea of why a manual action is taken, and start the process of getting back on Good graces with Google.
2# View and add structured data
Structured data help Google search engines to understand what data your site really means. Your website will be shown up for more relevant searches, as structured data is included directly in Google search algorithm.
The data highlighter feature in Google Search Console will help you highlight the information on web pages and label them as particular kind of data.
However, Google Search Console has a limitation that it will be able to tag only a handful of data kinds. Moreover, it tags only the data and cannot label Metadata.
3# Check the average ranking of your site
The search analytics of GSC will help you see impressions, clicks, CTR and ranking of your site — and filter the data in a number of ways. I use this tool to show data for one page, and then look at search query driving traffic to that page.
You could further filter the data to see how many mobile users are searching compared to desktop.   You can view data from last 90 days and even compare two periods.
Remember that Google Search Console will give you information only from Google search. However, it is worth exploring as Google still dominates the online world and SEO.
There are many paid tools in the market and Google Search Console cannot be considered as an alternative for all of them. Once can get outstanding results by using it along with other paid tools.
Now, you might be thinking how Google Search Console can help me drive more search traffic. I am going to explain this in detail as you go on. You need to use the information from GSC to modify your web strategies and drive traffic.
GSC has a number of powerful tools that are insanely helpful. Here, we are going to focus more on Search Analytics tool, as it plays a key role in driving traffic to your website.
4# What you will find in Search Analytics report?
Search Analytics report shows all the information about exactly how your site appears on search engine page ranking (SERP).
You will also see how the search traffic changes over time and where it is coming from. Not only this, you will learn what all queries are made on smartphones and how you can use this to improve your mobile targeting.
The search analytics report can be seen under Search Traffic menu option. The report shows which keywords are generating the most traffic to your site. You can also ask to generate the number of impressions, CTR and average position for those search terms.
You might be thinking how to run the search report?
Well, check all the boxes (clicks, impressions, CTR and Position) and select the data range you want. By default, you will see the data of past 4 weeks. You can zoom out to generate 90 days report.
The advanced options will allow you to refine the results further and categorize the data based on the grouping options.
The queries option in the search analytics report will return a list of search terms that drove users to your site.
The page option shows which pages of your website have appeared in search results, while the country option shows where all the searches are from.
The option Devices show which devices were used to reach your website — and the Search Type option shows if users used video search, image search or web search.
The last option Date allows you to choose the time frame. As said above, the report is generated for 4 weeks (by default) – which can be extended up to 90 days.
Now, you have generated the search analytics report and gathered all the search information about your website.
The next biggest question is – How this data can be used to drive more search traffic?
5# Optimize search results
Focus on the keywords that don't get clicks. Look for keywords with few clicks and low CTR, but lot of impressions. These are the keywords that tons of people are using to search, but are not actually visiting your site.
If you want more people to click through the site, focus on improving the SERP presence. As these keywords have high visibility, you can drive huge traffic to your website.
All you need to do is run a simple report and check which keyword is performing well by clicking all the four filters and selecting the queries option.
You will be able to see the list of keywords. Try to find at least 5-10 keywords that have high impression, low CTR and lower number of clicks.
Save the keywords in an Excel sheet for future reference.
At this point, you have to conduct a manual search of each keyword and have a look at the SERP result. Ask yourself why the sites aren't getting as many as clicks. The reason could be irrelevant title tag or Meta description.
What all actions you can take?
Now, you have got an idea of why your site is not getting as many as clicks. You can optimize the search results by taking a few actions, which are as below –
5# Improve the title tag
Title tag is the biggest part of your result, as it convinces people to click on the SERP result. It is normally, the title of your post and you can update it using the free Yoast SEO plugin.
A good title tag is well formatted and you don't want it to be too long. The readers should understand what the content will be like from the title tag.
You can even use tool like Coschedule's free Headline Analyzer to know the score of each title you submit and get suggestions for improving the title tag.
Work on all the tile tags until they seem awesome.
6# Improve meta description
The Meta description could be like sales pitch that help people understand why they should click on the listing in the search engine result over others.
Though it doesn't have any weight in ranking algorithm, it can help people to improve the CTRs. If you leave the Meta description blank, Google will put a couple of lines from the content that it thinks are most relevant.
Meta description provides all the juicy details about the site and always helps people to decide to 'Click' or 'not click'. Make sure that the Meta description summarizes the content on your web page.  Keep the Meta description simple and at the same time make readers curious.
Remember that Google will cut-off too long meta descriptions. You can keep it around 160 characters or even less.
7# Improve the content
Despite of doing all these, you might feel that nothing is working. You may be getting more clicks, but are seeing high bounce rates.
What you should do now? The best thing is to improve the content. Content is the KING and if the content is bad, no amount of SEO will help drive traffic.
If the content of your website is very old, it means it needs an update. Perhaps, you have learned more about the topic recently or you have a lot to say on it. You could add new content to what you have already written.
You can make the post more authoritative by adding 1-2 paragraphs. This way you can increase the amount of time each visitors spends on your site — which will eventually improve the ranking of your website.
8#  Update H2 tags
Besides the title tag, you should also focus on H1 and H2 subheads, as they send signal to Google what the post is about. Not only this, subheads make the post easy to read and help you reinforce the long-tail keywords in a better way.
All you need to do is highlight the text in your post and make it H2 by selecting header 2 from the paragraph format menu.
If you missed subheads in any of your older posts, go back and add those in. You will see how it affects the ranking of your site.
9# Build more links
You could increase the page authority to improve the rank of your website. You page will rank higher than other pages for keywords present on that page. Remember that Google penalizes a site for spam links. If your post is already seeing on the first page of Google, it means your content is liked by Google.
You can use Google Search Console to see a sampling of links. The Links to Your Site report lists all the links that Googlebot discovered during it crawling and indexing process.
There is nothing worse in SEO than having your site drop in ranking due to algorithm change or penalty. Every backlink counts and you should document your efforts to make link profile clean.
10# Update the publish date
Google always prefer fresh content just like users. People love to click on the recent listing and not the old posts. If you have updated the content recently, do not forget to update the publishing date in the post editor.
Remember that the URL should not change, while you change the date. You should have FLAT URL STRUCTURE that does not have dates in the URL. That way, updating the content will not have any negative impact.
It is very important for SEO purpose, as it allows the earned authority of the post to stay intact, while republishing to take advantage of freshness boost. Google wants you to update and republish the content. However, it should be with the purpose of updating the content for user.
Make sure to avail the "Search Queries" report within Google Search Console and sort by both impressions and clicks. Use the report to spot the content that didn't connect the first time. Update the content and re-publish to drive more traffic.
11# Check if there are any performance drops
The ranking of your site may drop with time. Keep an eye on the performance of your website and check it from time to time. Remember that Search Analytics report will cover last four weeks only, which means the data you see is pretty fresh.
You should be comfortable adjusting the dates, if you want to get most out of the search analytics. You can take a look at the older dates and check the performance of keywords on those particular dates.
This will help you evaluate the performance and position of keywords. Search Analytics is highly flexible and does everything you tell. Use the dates function to check if there is any performance drop. You will know where to fix.
Even if your Search Analytics are good, I advise you to keep working constantly to improve the SEO of your website.
Remember that SEO is a long term process and you should not stop doing it — just because your site is ranking high on search engine results. Consistent efforts, time, hard work and patience can make a lot of difference.
Wrapping up!
Google Search Console is a great tool for beginners as well as experienced professionals. The results depend on how well you use it. A lot of people are afraid of diving deep into the data. Using Google Search Console is all about how deep you explore each filter and see where the performance is poor.
Remember that using it once or twice in a month would not yield any results. You should use it consistently and use that data to drive thousands of people to your website.
It should be a part of your regular SEO strategy. You can double the traffic in just a few weeks by making improvements to your site based on the Search Analytics report.
Create a better experience to the users by taking an in-depth look at Search Analytics metrics. If you have any trouble using Google Search Console, you can contact me! I will help you to use Google Search Console in a better way.
Share your experience on how do you use Google Search Console?
Author Bio:
Akash Srivastava is an SEO Consultant. He helps people create or revise their SEO plan, implement it and monitor results. He regularly writes about SEO. Further, he has been in this since 2011. He reads books in his spare time. You can hire him for the consultation only or to do everything. Contact him today!